Vengeance Information (Prohormones)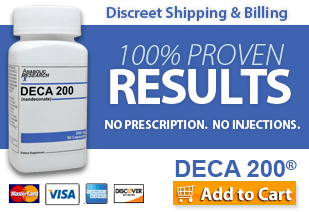 Ratings
Ingredients
Manufactured by:
UG Pharma
Serving Size: 1 Capsule
Servings per Container: 60
Ingredients(s)
4-chloro-17a-methyl-andro-4-ene-3,17b-diol - 25mg (Halodrol)
2a,3a-epithio-17a-methyl-5a-androstan-17b-ol - 15mg (Epistane/Havoc)
Other Ingredients
Gelatin (capsule), Rice Flour
Halodrol and Epistance are both proven performers, each providing similar results, with the edge in strength going to Epistance.
Dosage-wise, 75mg daily of Halodrol seems to be the most commonly recommended, although some users go to 100mg or even 125mg a day.
With Epistane, the most common dosage is 30mg a day, with the top tending to be around 45mg a day, although there are some logs of people going as high as 60.
I'm not sure of two such similar compounds, both methylated, are the best choice for a stack. And to get to the recommenced dosage of Halodrol would take you to the upper end of the Epistane dose.
Two good compounds, but I'm not sure the total will be greater than the sum of the parts here....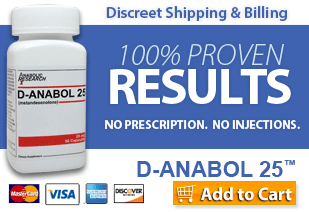 Vengeance Ingredients
2a,3a-epithio-17a-methyl-5a-androstan-17b-ol (Havoc/Epistane)
Also written as: 2a,3a-epithio-17a-methyl-17b-hydroxy-5a-adrostan
Trade names include Havoc/Epistane
Common Dosages: 30mg to 40mg daily
Common Cycle Length: 4-5 Weeks
Methylated: Yes
Half-Life: Average (6-8 hours)
A designer steroid and legal alternative to anabolic and androgenic steroids.
Epistane
is a methylated version of the controlled substance Epitiostanol (2±,3±-Epithio-5±-androstan-17²-ol), created in the 1960's and used as a treatment for breast cancer. Chemists added a methyl group to the compound to create the product known as Epistane. Epistane is a sulfur containing steroid which is known to have strong and long lasting anti-estrogenic activity as well as weak androgenic and mytropic activities.
Since it is anti-estrogenic, you can expect very dry gains from this compound. Epistane has low androgenic to anabolic activity, meaning it is much more anabolic then androgenic. Even though users will see dry gains on Epistane it does not mean that it would be any insufficient for a bulking cycle.
Side effects are typically minimal to non existent.
4-chloro-17a-methyl-androst-1,4-diene-3-17b-diol (Halovar)
A clone of Halodrol (4-chloro-17a-methyl-androst-1, 4-diene-3b,17b-diol)
Halodrol is a 17aa steroid that converts to the steroid oral Turinabol after interaction with 3b-HSD at an estimated rate of about 5%. Because of this low conversion, doses must be higher than other 17aa pro-steroids. However, it is suspected that Halodrol has decent potency without conversion as good results are seen despite the relatively low conversion to Turinabol. Halodrol appears to be about as potent as testosterone, and significantly less androgenic.
Because of the 4-chloro group, halodrol has no progestational effects, it cannot interact with the aromatase enzyme, and it produces inactive 4-chloro-DHT metabolites. This makes androgenic side-effects such as hair loss, high blood pressure, acne and prostate enlargement less likely.
The lack of androgenic potency might be expected to create problems with gyno, however the low SHBG binding affinity has minimal interference with SHBG levels and/or freely circuiting estrogen and testosterone. It does not appear that halodrol has a significant gyno risk.
Because halodrol must be used at such a high dose to see noticeable effects, liver toxicity may become an issue. Therefore it is recommended to use a liver protecting supplement before and during halodrol cycles.
Gains from Halodrol generally take a few weeks to notice, but users can expect solid increases in strength, lean muscle mass, improved vascularity and minimal water retention. This allows some of the gains to be kept after the cycle if good diet and training are continued. Quick dramatic gains in size and strength are not generally noticed with Halodrol.
H-Drol is one of the most popular and proven compounds on the market and is considered good for beginners due to it's reputation for minimal side effects and dry gains that are relatively easy to maintain after the cycle is complete.
Gelatin
Gelatin is a tasteless substance created from collagen found in animal skin and bones. It is used to thicken liquid in processed foods as well as having applications in photography, cosmetics, and pharmaceuticals. Gelatin is found in many forms of candy, marshmallows, Jell-O, and some types of yogurt. Gelatin can be bought in many grocery stores for use in home cooking. In the vast majority of cases, gelatin is not harmful to the consumer.
Rice Powder (Rice Flower)
Rice powder (rice flower) is a form of flour made from finely milled rice. It is distinct from rice starch, which is usually produced by steeping rice in lye.
Rice flour may be made from either white rice or brown rice. Rice flour is a particularly good substitute for wheat flour, which causes irritation in the digestive systems of those who are gluten-intolerant.