Ultradrol Information (Prohormones)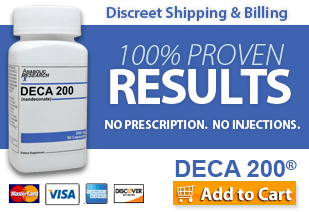 Ratings
Ingredients
Manufactured by:
Antaeus Labs
Serving Size: 1 Capsule
Servings Per Container: 90
Active ingredients:
2,17α-dimethyl-5α-androsta-1-en-17β-ol-3-one (Methylstenbolone ) 4 mg
Other Ingredients:
Magnesium Stearate, Titanium Dioxide.
Recommended dosage:
One capsule in the morning, afternoon and evening with food. Do not exceed four capsules per day.
The active ingredient in Ultradrol does not aromatize into any estrogenic compound and has no affinity for the progesterone receptor, so estrogen and progesterone receptor mediated side effects are of no concern.
From Predator Nutrition web site:
Whilst Ultradrol is relatively new in Europe, it has been making great waves in the USA and based on our customer feedback to date, this product certainly backs up it's claims. This compound is strictly for advanced users who have experienced several prohormone cycles previously. Users will see good strength and lean muscle gains with an overall improvement in body composition seen also. As an added bonus for many users, Ultradrol does not convert to estrogen either.
For experienced users with several cycles already done.
From what I've read, some like it, some don't. Some saw great results, some didn't. SOme had sides, some didn't.
This seems to be a very personal compound, with everyone experiencing an individualized response.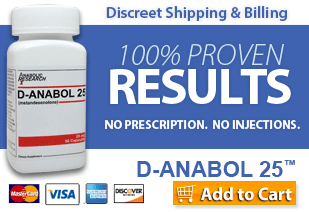 Ultradrol Ingredients
2,17a-methyl-5a-androsta-1-en-17b-ol-3-one (Methylstenbolone)
An active and orally-bioavailable compound engineered to resist metabolic breakdown on both the A and D rings, precisely where other active hormonal molecules typically degrade into estrogenic or biologically-inactive metabolites.
Claims: Sperior pharmacokinetic profile and exceptional potency; does not aromatize into any estrogenic compound and has no affinity for the progesterone receptor, so estrogen and progesterone receptor mediated side effects are of no concern.
AKA methyl stenbolone, methyl sten, 17a-methyl-stenbolone, m-sten, ultradrol
History:
In 1966, researchers at Searle Laboratories set about methodically testing the myotrophic (anabolic) and androgenic effects of a series of A-ring modified androstane derivatives. Compounds explored include
Methyl-1-testosterone (M1T), desoxymethyltestosterone (phera), 17a-methyl-1-androstenediol (Alpha One), and a variety of other 1- and 2-dehydro compounds were explored for activity.
The researchers announced that "Even the least active compound in Table 6 possessed a higher relative myotrophic potency than previously has been obtained with several clinically interesting compounds which have been studied under identical conditions, i.e. oxymetholone, oxandrolone, stanozolol, and methandrostenolone." (anadrol, anavar, winstrol, and dianabol).
Props to henryv, read the rest of his write-up at
Total Flex Blog
Magnesium Stearate
Magnesium stearate is often used as a diluent in the manufacture of medical tablets, capsules and powders. In this regard, the substance is also useful, because it has lubricating properties, preventing ingredients from sticking to manufacturing equipment during the compression of chemical powders into solid tablets.
Magnesium stearate is the most commonly used lubricant for tablets. Studies have shown that magnesium stearate may affect the release time of the active ingredients in tablets, but not that it reduces the over-all bioavailability of those ingredients.
Titanium Dioxide
Titanium dioxide, also known as titanium(IV) oxide or titania, is the naturally occurring oxide of titanium. When used as a pigment, it is called titanium white, Pigment White 6, or CI 77891. It has a wide range of applications, from paint to sunscreen to food colouring. When used as a food colouring, it has E number E171.
Titanium dioxide may be used in food to give opacity. No adverse effects are known, and the compound is chemically inert. Typical products include sweets, pharmaceutical tablets and vitamin supplements, sauces and cheese.