Tri-Methyl X.X.XXV Limited Edition Information (Prohormones)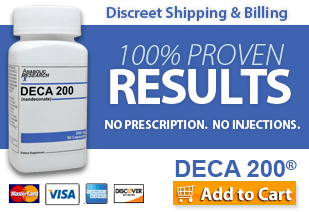 Ratings
Ingredients
Manufactured by:
Extreme Performance Group (EPG)
Serving Size: 1 Capsule
Serving Per Container: 60
Active ingredients
2a, 17a di-methyl etiocholan 3-one, 17b-ol: 10mg (superdrol)
13-ethyl-methoxy-gona-2 5 (10) dien-17-one: 10mg (max lmg)
4-chloro-17a-methyl-androst-1,4-diene-3-17b-diol: 25mg (halodrol)
Other stuf
Vitamin C: 60mg (100% RDA)
Vitamin B-12: 12mcg (400% RDA)
Vanadyl Sulfate: 5mg
Recommended usage:
1-2 capsules daily. Don't exceed 4 weeks of continuous use.
Dosage breakdown
10-20mg superdrol - This is a good dose for a standalone run of Superdrol. Methylated (liver toxic) with reputation for harsh sides.
10-20mg Max LMG - Way, way to week for a standalone run; range here should be 75-100mg daily. Not sure if it will make a difference in this stack or not. Not methylted, reputation for lower incidence of sides.
25-50mg Halodrol - The sweet spot here for a standalone run is 75mg daily, with experienced users going as high as 125mg. Methylated, so potential for liver toxicity.
Over? Meh. The Max LMG is probably too low to do anything at all, and, while the Halodrol is close, it's not quite there. I suspect most ofhte gains seen here will come from the Superdrol (and, for sensitive individuals, some from the Haldrol).
So you're paying for three compounds here, but really only get one delivered at a standalone level.
I haven't done enough research to understand the qualitative versus the quantitative when it comes to prohormones. By that I mean is 20gm of Max LMG better than nothing? What's the minimum effective dose (MED) for it? I.e. the minimum amount a user must take to see ANY results at all.
If we take the recommended dosages out in Internet land as the MED, you've only got one effective here.
Testosterone Booster Complex:
Tribulus Terrestris 40% 300mg
Long Jack 150mg
Other Ingredients: Gelatin, dicalcium phosphate, microcrystalline, cellulose, stearic acid and magnesium stearate.
Suggested Use: Take 1-2 capsules daily for maximum results. Do not exceed 4 weeks of continuous use. Be sure to drink 64 oz of water daily during use.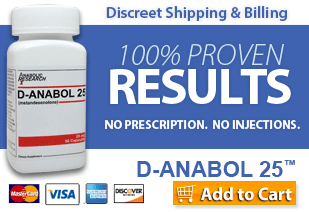 Tri-Methyl X.X.XXV Limited Edition Ingredients
13-ethyl-3-methoxy-gona-2,5(10)diene-17-one (Max LMG)
Trade names include Max LMG, Tren, Trena, AKA Methoxygonadiene
Common dosage: 60-120mg daily
Common cycle length: 4-6 weeks
Methylated: No
Half-Life:Long (48-72 hours)
Not a 17aa steroid so liver toxicity is not as harsh as with 17aa steorids, however the ethyl group on C-18 may make it slightly more toxic than a non-ethylated steroid (while increasing its oral bio-availability). Max LMG is progestin designed to give solid gains in muscle mass with low water retention. The progestational activity of methoxygonadiene (once it is converted to its active metabolites) is considered to be slightly stronger than nandrolone. This means muscle building with Max LMG in your cycle gives you higher quality hardening effects. Since it acts as anti-progesterone, there are decreased negative effects of extra estrogen and increased libido.
It is legal because it is a progestin, like trenbolone, nandrolone, methyltrienolone and Methyl-Dien. As a progestin, Max LMG is structurally related to the pill RU-486 and as such acts as an "anti-progesterone". This results in decreased estrogen-like effects and an increase in libido.
Research suggests that Max LMG has a half-life of about 6 hours, though it appears that it is closer to 10 hours based upon plasma levels maintained in test subjects. It is not a 17-alkylated analog and has a low potential for liver toxicity.
Most users report good results at a dosage of 75mg a day.
Some comments from users:
"As stated, appears to be an all out bulker. Great for size and strength, but notorious for bloat and the potential for gyno. I've also read that it kills libido pretty quickly. Some of the makers claimed that the libido would remain fine if one didn't use too large of daily doses though. I remember seeing people getting decent gains from 40mg - 50mg (depending on the product). It looks like most guys go up to 75mg though."
"Would be my favorite if it didn't make my nips start burning by the end of week two. Rapid weight gain on it plus the fact its not methyl are pluses. Just keep in mind i've seen many complain about it easily aggrevating gyno."
In the stomach acid, the C-3 methoxy group is rapidly cleaved off and the double bond on the A ring at C-2 is lost. At this point, a 3-oxo is formed and a metabolite known as 13b-ethyl-nor-androstenedione is created, which is chemically similar to norbolethone, and probably where this compound gets most of its effects.
13b-ethyl-nor-androstenedione is about equal to testosterone in anabolic potency, yet less androgenic. This would make this compound fairly light on the hairline with minimal chance of acne or other androgenic side-effects.
With low androgenic activity, this compound may negatively affect the libido and erectile function. The lack of androgenic potency and progestational effects make this compound likely to cause gyno symptoms. Users could stack this compound with testosterone or one of its non-aromatizing metabolites to preserve DHT levels and possibly prevent these side-effects.
Users experience rapid weight gain from this compound partly due to subcutaneous water retention from the progestational activity. Therefore the overall gains from this compound may lead to a bloated appearance. Because of the progestational effects, users should avoid stacking this compound with other gyno aggravating compounds. Max LMG can aromatize to estrogen in small amounts, however not to any significant degree, therefore an aromatase inhibitor would provide little protection against this compound's side-effects.
Max LMG immediately converts in the stomach into a 13b alkylated compound (13b ethyl nor androstenedione) and then makes it all the way to the liver because it is ethylated to survive first pass, and is converted into 13b ethyl nor testosterone, a steroid similar to norbolethone aka the clear.
2a-17a-di-methyl-etiocholan-3-one,17b-ol (Superdrol)
Yet another nomenclature for Superdrol.
2a,17a-di-methyl-etiocholan-3-one,17b-ol and 2a,17a-dimethyl-17b-hydroxy-5a-androstan-3-one are the same exact compounds written differently. They are both methylated at the 2a and 17a positions, both have a hydroxyl (alcohol, -OH) group at the 17b potion, and a ketone at position three. Just one attempts to use the term etiocholan, which isn't used too often.
A derivative of Drostanolon which is the 2-methylated form of DHT, so it has typically been used for reducing body-fat and water retention, while increasing muscle hardness and density. There should be no estrogen conversion with this compound, because it's 5a-reduced and A-ring alkylated on top of that. Also, the parent compound is used exclusively as an anti-neoplastic for metastatic breast cancer, so it's a strong anti-e with mild diuretic effects.
Has an extremely favorable Q (anabolic/androgenic) ratio. Q ratio = 20 (m-1-t is between 5-16, depending on assay). 20% as androgenic as 17a-MT oral (the reference standard); (m-1-t is 100-220% as androgenic as 17a-MT, for comparison). Superdrol is 400-800% as anabolic as the reference standard (17a-MT); (m-1-t is 910-1600% comparatively). The low androgenic profile of Superdrol will keep (androgenic) side-effects to a minimum.
Some users complain of delayed gyno up to 6 months after a good PCT. It's effective at 20mg, and usually provides very dry lean mass gains. Strength gains are moderate, but not usually maintainable post cycle. A very harsh compound, and should not be taken lightly. A good PCT and support supplement regime is essential.
4-chloro-17a-methyl-androst-1,4-diene-3b,17b-diol (Halodrol)
Trade name: Halodrol, also known as H-Drol
Halodrol is a 17aa steroid that converts to the steroid oral Turinabol after interaction with 3b-HSD at an estimated rate of about 5%. Because of this low conversion, doses must be higher than other 17aa pro-steroids. However, it is suspected that Halodrol has decent potency without conversion as good results are seen despite the relatively low conversion to Turinabol. Halodrol appears to be about as potent as testosterone, and significantly less androgenic.
Because of the 4-chloro group, halodrol has no progestational effects, it cannot interact with the aromatase enzyme, and it produces inactive 4-chloro-DHT metabolites. This makes androgenic side-effects such as hair loss, high blood pressure, acne and prostate enlargement less likely.
The lack of androgenic potency might be expected to create problems with gyno, however the low SHBG binding affinity has minimal interference with SHBG levels and/or freely circuiting estrogen and testosterone. It does not appear that halodrol has a significant gyno risk.
Because halodrol must be used at such a high dose to see noticeable effects, liver toxicity may become an issue. Therefore it is recommended to use a liver protecting supplement before and during halodrol cycles.
Gains from Halodrol generally take a few weeks to notice, but users can expect solid increases in strength, lean muscle mass, improved vascularity and minimal water retention. This allows some of the gains to be kept after the cycle if good diet and training are continued. Quick dramatic gains in size and strength are not generally noticed with Halodrol.
H-Drol is one of the most popular and proven compounds on the market and is considered good for beginners due to it's reputation for minimal side effects and dry gains that are relatively easy to maintain after the cycle is complete.
Cellulose
Cellulose is used to make water-soluble adhesives and binders such as methyl cellulose and carboxymethyl cellulose which are used in wallpaper paste. Microcrystalline cellulose (E460i) and powdered cellulose (E460ii) are used as inactive fillers in tablets and as thickeners and stabilizers in processed foods.
Dicalcium Phosphate
Dicalcium phosphate, also known as calcium monohydrogen phosphate, is a dibasic calcium phosphate. It contains about 29.5 percent calcium in its anyhydrous form. Manufactured from phophoric acid, dicalcium phosphate is used as an antioxidant in food, an abrasive agent in toothpaste (dicalcium phosphate dihydrate) as well as being a firming agent
Dicalcium phosphate is mainly used as a dietary supplement in prepared breakfast cereals, dog treats, enriched flour, and noodle products. It is also used as a tableting agent in some pharmaceutical preparations, including some products meant to eliminate body odor. It is used in poultry feed.
In some instances, DCP can seriously effect the absorption of other supplements. According to the June 1997 Journal of Clinical Nutrition, the zinc absorption by people ages 59-86 was reduced by 50% when a calcium-containing supplement was given with the meal.
Gelatin
Gelatin is a tasteless substance created from collagen found in animal skin and bones. It is used to thicken liquid in processed foods as well as having applications in photography, cosmetics, and pharmaceuticals. Gelatin is found in many forms of candy, marshmallows, Jell-O, and some types of yogurt. Gelatin can be bought in many grocery stores for use in home cooking. In the vast majority of cases, gelatin is not harmful to the consumer.
Long Jack (Eurycoma Longifolia, Tongkat Ali, Pasak Bumi)
Long Jack (Eurycoma longifolia - commonly called tongkat ali or pasak bumi) is a flowering plant in the family Simaroubaceae, native to Indonesia, Malaysia, and, to a lesser extent, Thailand, Vietnam, and Laos.
Even though there are other legitimate medical areas of interest in Eurycoma longifolia, most Southeast Asians consume it for the plant's impact on sexual conduct. Already in 2001, Malaysian scientific researchers opened their peer-reviewed, Medline-archived report on Eurycoma longifolia's effect on lab rats with the statement "that Eurycoma longifolia Jack commonly known as Tongkat Ali has gained notoriety as a symbol of man's ego and strength by the Malaysian men because it increases male virility and sexual prowess during sexual activities."
Some scientific studies found that it enhances sexual characteristics and performance in rodents. Other laboratory animal tests have produced positive indications, with one extract having been observed to increase sexual activity in mature rats, including arousal, sniffing, and mounting behavior. In an experiment conducted on male rats, it was found that eurycoma longifolia increases sperm count. The authors also reported that the plasma testosterone level of Eurycoma longifolia extract treated rats "was significantly increased when compared with that of the control and infertile animals."
Another group of scientists confirmed that Eurycoma longifolia has the capacity to "reverse the inhibitory effects of estrogen on testosterone production and spermatogenesis." One Medline-indexed journal article cited as result that Eurycoma longifalia had an effect similar to testosterone replacement therapy in counteracting ostereoposis.
In a placebo-controlled human study with healthy young men in a weight-training program, it was found that "the lean body mass of the treatment group showed a significant increment, from 52.26 (7.18) kg to 54.39 (7.43) kg (p = 0.012)." The results of the study were published in the peer-reviewed British Journal of Sports Medicine.
The anabolic impact of Eurycoma longifolia has been confirmed in the animal model, when the size and weight of just one muscle was measured in treated and untreated rats of equal size. "Results showed that 800 mg/kg of butanol, methanol, water and chloroform fractions of E. longifolia Jack significantly increased (p<0.05) the leavator ani muscle".
Because of Eurycoma longifolia's testosterone-enhancing capacity, it has been included in numerous supplements marketed primarily to body building men. In gym circles, Eurycoma longifolia Jack is commonly referred to as Longjack.
Magnesium Stearate
Magnesium stearate is often used as a diluent in the manufacture of medical tablets, capsules and powders. In this regard, the substance is also useful, because it has lubricating properties, preventing ingredients from sticking to manufacturing equipment during the compression of chemical powders into solid tablets.
Magnesium stearate is the most commonly used lubricant for tablets. Studies have shown that magnesium stearate may affect the release time of the active ingredients in tablets, but not that it reduces the over-all bioavailability of those ingredients.
Microcrystalline
Microcrystalline cellulose is a term for refined wood pulp and is used as a texturizer, a anti-caking agent, a fat substitute, an emulsifier, an extender, and a bulking agent in foods. Microcrystalline Cellulose is derived from high quality wood pulp. While cellulose is the most abundant organic material, Microcrystalline Cellulose can only be derived from a special grade of alpha cellulose.
Stearic Acid
Stearic acid is the saturated fatty acid with an 18 carbon chain and has the IUPAC name octadecanoic acid. It is a waxy solid, and the salts and esters of stearic acid are called stearates. It occurs in many animal and vegetable fats and oils, but it is more common in animal fat. The important exceptions are cocoa butter and shea butter, whose fatty acids consist of 28–45% stearic acid.
Stearic acid is used in making candles, plastics, dietary supplements, oil pastels and cosmetics, softening rubber, and hardening soaps. Stearic acid is used in aerosol shaving cream products. It is used along with simple sugar or corn syrup as a hardener in candies and to form margarines, shortenings, spreads, and as a cream base for baked products.
Even though stearic acid is a saturated fat, studies have suggested that it has little effect on blood cholesterol levels, because such a high proportion is converted to oleic acid.
Tribulus Terrestris
Tribulus terrestris is one of the most recent herbal supplements claimed to have ergogenic (muscle building) effect, achieved by 'naturally' boosting testosterone levels. Tribulus terrestris (aka puncture weed/vine or caltrops) grows mainly in sandy soil and has a fruit encased in a sharp, spiny burr. The extract from the fruit has been used in herbal medicine as a diuretic, and for colic pains, hypertension and hypercholesterolemia (high cholesterol). But the reason we're interested in it is becuase it's also been reputed to increase testosterone levels in animals.
The active agent in Tribulus is thought to be protodioscin, a precursor to dehydroepiandrosterone (DHEA), which is a precursor to testosterone. Tribulus is also believed to indirectly affect testosterone levels by stimulating the release of leutinizing hormone (LH), which stimulates the natural production of testosterone.
Does Tribulus Terrestris Work? I was only able to find two published studies on the effects of Tribulus terrestris supplementation in humans.
In the first study looked at the effects of Tribulus terrestris supplementation during training on body composition and performance. Fifteen resistance-trained males ingested either 3.21mg per kilogram of bodyweight of either a placebo or Tribulus terrestris for eight weeks during a standardized resistance-training program. Results showed Tribulus terrestris supplementation had no significant effects on changes in mood states, total body weight, percent body fat, or gains in
bench press or leg press. Although LH and testosterone levels were not assessed in this study, results indicated that Tribulus terrestris supplementation of approximately 250mg a day during resistance training had no significant effects.
In the first phase of another study 10 subjects then ingested a placebo or a supplement containing 100mg androstenedione, 50mg DHEA, 250mg Tribulus terrestris, 195mg Chrysin, 100mg Indole-3-carbinol, and 180mg Saw palmetto. Blood samples were obtained every hour for six hours, with results showing significantly increased androstenedione levels. However, no significant differences were between the placebo and anabolic precursor trials in LH, follicle stimulating hormone (FSH), estradiol, free testosterone, or total testosterone levels. These findings indicate that although anabolic precursors may
increase androstenedione levels, they have no significant effect on other androgenic or estrogenic hormones.
In the second phase of the same study, 20 untrained male subjects participated in a 3-day per week resistance training program for 8 weeks. The subjects took either a placebo or a supplement containing 300mg androstenedione, 150mg DHEA, 750mg Tribulus terrestris, 625mg Chrysin, 300mg Indole-3-carbinol, and 540mg Saw palmetto every day during weeks 1, 2, 4, 5, 7, and 8. Results revealed that Saw palmetto supplementation during training increased fasting androstenedione, estradiol, and estrone levels while decreasing high-density lipoproteins levels. No significant differences were observed in LH, FSH, total testosterone, free testosterone, or estriol levels. There were also no significant differences observed in body composition, muscle fiber diameter, or gains in 1RM strength. These findings suggest Tribulus terrestris at 750mg per day with other anabolic precursors does not significantly affect body composition or training adaptations.
So despite claims, there's no current data supporting the ergogenic value of Tribulus terrestris for resistance-trained athletes.
Ba-BAM!
Vanadyl Sulfate
Vanadyl Sulfate is the most popular and common form of vanadium, an element in the body that is found in foods such as pepper, dill, radishes, eggs, vegetable oils, buckwheat, and oats.
The physiological role of vanadium in humans is unknown, but it seems that the substance is needed for normal growth and development. Recently, a great deal of attention has been paid to vanadium because of its supposed insulin-mimicking activities. The precise mechanism by which vanadium mimics the effects of insulin is uncertain. The most popular view has been that vanadium works as a cofactor that alters the concentration and effectiveness of several enzymes that are involved in the breakdown and distribution of glucose molecules and amino acids.
The lack of research into the specific methodology and structure of vanadium has left much up to speculation. Workout supplement suppliers have taken advantage of this condition by making bold claims.
Unfortunately, vanadyl sulfate doesn't live up to its claims. The theoretical benefits of increased amounts of insulin were extrapolated from the role of insulin after a large meal. During exercise, the role of insulin in the body is diminished. Insulin is no longer the primary regulator of glucose uptake. During exercise, more glucose is made available to the muscle cell due to an increased blood flow. The rapidly moving blood transports the glucose molecules and enables the rapidly consumed supply to be replenished as needed. An increase in insulin is simply not necessary.
In addition to overestimating the potential benefits of increased insulin like activity through vanadyl sulfate, it also appears that proponents of the supplement also overlooked some of the potential dangers. Insulin does much more than enable glucose and amino acid uptake in muscle cells; it is one of the body's primary regulatory hormones. In addition, insulin also helps to synthesize both protein and fat molecules.
In December of 1996, a research team at the School of Pharmacy at the University of Otago in New Zealand performed a study on the effects of oral vanadyl sulfate on body composition and athletic performance. In the twelve week, double-blind placebo controlled test, the results were astounding. To test the strength gains of the subjects, a strength baseline was established at the beginning of the study. In addition, subjects were measured for body fat percentage and overall lean body mass. At the beginning of the study, the strength of all participants was assessed using the 1 and 10 repetition maximum for bench press and leg press. Throughout the twelve week period, subjects worked out with a partner. One subject took vanadyl sulfate (.5mg/day) and the other took a placebo. At the end of the double-blind study, the researchers concluded that with regard to side effects, oral vanadyl sulfate appeared to be well tolerated, however, they also concluded that "oral vanadyl sulfate was ineffective in changing body composition in weight -training athletes".
Specifically, both groups gained (.07%) body fat and had almost identical strength gains.
Vitamin B12
Vitamin B12 is a water-soluble vitamin that exists in several forms and contains the mineral cobalt Compounds with vitamin B12 activity are collectively called "cobalamins". Methylcobalamin and 5-deoxyadenosylcobalamin are the forms of vitamin B12 that are active in human metabolism.
Vitamin B12 is required for proper red blood cell formation, neurological function, DNA synthesis and also contributes as a cofactor to numerous enzymes and substrates.
Recommended Dietary Allowance (RDA) for adults is 2.4mcg per day.
Vitamin C (Ascorbic Acid)
Vitamin C is a water-soluble vitamin necessary for normal growth and development. Water-soluble vitamins dissolve in water. Leftover amounts of the vitamin leave the body through the urine. That means you need a continuous supply of such vitamins in your diet.
Vitamin C is necessary to form collagen, an important protein used to make skin, scar tissue, tendons, ligaments, and blood vessels. It's also essential for healing and repair and maintenance of cartilage, bones, and teeth.
Vitamin C is an antioxidant. Antioxidants are nutrients that block some of the damage caused by free radicals, which are by-products that result when our bodies transform food into energy. The build up of these by-products over time is largely responsible for the aging process and can contribute to the development of various health conditions. Antioxidants also help reduce the damage to the body caused by toxic chemicals and pollutants.
The body does not manufacture Vitamin C, nor does it store it. It is therefore important to include plenty of vitamin C-containing foods in your daily diet.
All fruits and vegetables contain some Vitamin C. The highest sources of vitamin C include green peppers, citrus fruits and juices, strawberries, tomatoes, broccoli, turnip greens and other leafy greens, sweet and white potatoes, cantaloupe, papaya, mango, watermelon, brussels sprouts, cauliflower, cabbage, winter squash, red peppers, raspberries, blueberries, cranberries, and pineapples.