Trenavar Information (Prohormones)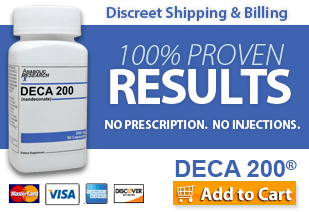 Ratings
Ingredients
Manufactured by:
PHF Supplements
Serving Size:1 Capsule
Servings Per Container: 90
Ingredients
Estra-4,9,11-triene-3,17-dione - 10mg (Trenavar)
Other Ingredients:
Maltodextrin, Silicon Dioxide
Manufacturer recommended use: Take 1 capsule in the morning and 1 in the evening with food.
Trenbolone (what Trenavar converts to in the body) is one of the strongest injectable steroids on the market, so effects experienced from Trenavar can be expected to be largely the same - huge strength and size increases, accelerated fat loss, and enhanced vascularity.
Trenavar dosing
Low: 30mg
Average: 60mg
High: 90+mg
Cycle length: 4-5 weeks
One things I ran into while poking around the boards is that this seems to be very suppressive. User are running prescription strength OCT for 4-54 weeks to get test levels back up to normal.
If you're going to run this, it seems essential that you have a prescription strength PCT ready, Nolvadex or Chlomid. Over-the-counter won't be sufficient.
L:ever stress is a very individual thing, but I saw 2 boost cycle blood work reports that didn't indicate under liver stress. Most of the sides people complained about were lethargy, night sweats, and sleep disturbance. Some also had some joint pain towards the end of the cycle.
Overall gains seem to be impressive. This is pretty strong stuff, so do your research and plan accordingly.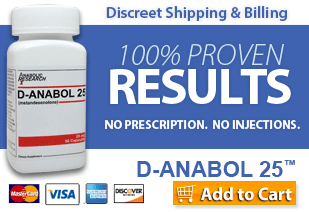 Trenavar Ingredients
Estra-4,9,11-triene-3,17-dione (Trenavar)
Estra-4,9,11-triene-3,17-dione (Trenavar, Trendione) was released in late 2011 by PHF/IBE and is represented as a true prohormone to Trenbolone, differing only by a ketone at the 17 position. Similar to other 17-one prohormones, this ketone is the target of 17b-HSD1, hydrogenating the compound to yield active Trenbolone.
Information cited in the write-up argues that this compound is orally bioavailable. Tren is known to have a high affinity for the androgen receptor and also functions as a glucocorticoid receptor antagonist. This is powerful stuff.
From
HenryV
:
Function:
This is a prohormone to the veterinary drug and black-market bodybuilding steroid trenbolone. Unlike previous "tren" prohormones, this one actually converts in the body to trenbolone. Previous "tren" PHs converted to the structurally similar but markedly weaker steroid dienolone.
Structure:
This prohormone has the same three conjugated double bonds as trenbolone, and differs from it only in that this hormone has a 17-ketone, where trenbolone has a 17b-hydroxy function. In the body this ketone will be readily hydrolysed by 17b-hydroxysteroid dehydrogenase type 5 (17b-HSD5) into the active form, trenbolone.
Effects:
Conversion to trenbolone should be high, so effects should be identical to the injectable form with the exception of the famed "tren cough". Whatever the explanation for "tren cough" (and many have been suggested), since it's a reaction to the sudden parenteral introduction of some compound directly into the body, it's highly unlikely that any orally administered compound will have the same effect.
Trenbolone is one of the strongest injectable steroids on the market, so effects experienced from Trenavar can be expected to be largely the same: huge strength and size increases, accelerated fat loss, and enhanced vascularity.
Side Effects:
Blood pressure is likely to be dose-dependently elevated to a significant degree, cholesterol levels and liver function markers are likely to be adversely affected, though to what extent remains to be seen. Commonly reported trenbolone sides include night-sweats, mood swings, androgenic hair loss and/or growth, temporary loss of libido, as well as the suppression of endogenous testosterone production. It would be sensible to assume that these may also result from use of Trenavar.
Metabolism and Bioavailability:
The anabolic effects of trenbolone are due in part to the enhanced androgen receptor binding that the conjugated double bond system causes [1], and also because trenbolone is an antagonist of the glucocorticoid receptor [2]. The double bonds extending up the backbone of the steroid flattens the steroid considerably, which makes it an excellent fit for the androgen receptor. It also makes the molecule much more flexible, and therefore less receptor-specific [3]. Trenbolone is incapable of being affected by 5a-reductase, 5b-reductase, or aromatase. But will it work orally?
The first place to turn to for information on steroids is the seminal 1969 work Androgens and Anabolic Agents by Julius Vida. Unfortunately this compound isn't among the 666 compounds discussed there, and there's a shortage of information on trenbolone by oral adminstration. I was fortunate enough to find a study which compared the anabolic effects of oral and subcutaneous application of trenbolone in rats [4], and the results were frankly startling. They found that to have a comparable anabolic effect, trenbolone needed to be administered orally at 100 times the dosage as when administered by subcutaneous injection (see graph). Sounds pretty bad for a tren PH then, right? Well, the good news is we're not rats.
Trenbolone is metabolised differently in different species - in rats, around 40% is excreted as a dione form, as well as several metabolites hydroxylated in various<
Maltodextrin
Maltodextrin is a polysaccharide that is used as a food additive. It is produced from starch by partial hydrolysis and is usually found as a creamy-white hygroscopic spraydried powder. Maltodextrin is easily digestible, being absorbed as rapidly as glucose, and might be either moderately sweet or almost flavorless. It is commonly used for the production of natural sodas and candy.
Silicon Dioxide (Silica)
The chemical compound silicon dioxide, also known as silica, is an oxide of silicon. Silica is most commonly found in nature as sand or quartz.
Silica is common additive in the production of foods, where it is used primarily as a flow agent in powdered foods, or to absorb water in hygroscopic applications. It is the primary component of diatomaceous earth which has many uses ranging from filtration to insect control. It is also the primary component of rice husk ash which is used, for example, in filtration and cement manufacturing.