Testadrol Extreme Information (Prohormones)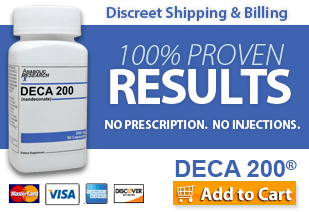 Ratings
Ingredients
Manufactured by:
Dynamic Nutrition Alternatives (DNA)
Serving Size: 1 Capsule
Servings Per Container: 60
Amount Per Serving:
17a-methyl-1,4-androstadiene-3,17diol 30mg
2a,3a epithio-17a-methyl-17b-hydroxy-5a-androstane 10mg
4-chloro-17a-methyl-androst-1,4diene-3-17b-diol 25mg
Milk Thistle 50mg
Bottle recommended usage: 2 - 3 capsules per day. Consume a minimum of 32 oz of water twice daily while on this product. Do not exceed 6 weeks of use.
This blend of three potent pro-hormones is combined with Milk Thistle for liver support.
This on is a tri-stack, contaning, M1-4ADD, Epistane, and Halovar (Halodrol). At the recommended dosage, you're getting 60-90mg of M1-4ADD, 20-30mg of Epistane, and 20-30mg of Halovar.
M1-4ADD is a Dianabol precusorwith recommended dosages being 90-120mg daily, so at 3 caps a day, you're on target. For Epistane, 30mg is decent, although many users find around 45mg to be the sweet spot. Since it's in a stack here, 30mg is probably enough. Now with Halovar, running it solo, the recommendation is 75mg daily, so you're pretty short of that here, enough for me to think that it's not going to add much to the stack.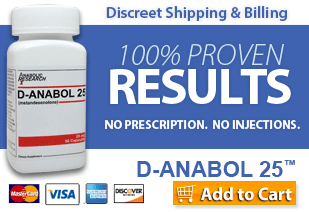 Testadrol Extreme Ingredients
17a-methyl-1,4-androstadiene-3,17diol (M1,4ADD)
M1,4ADD is a prohormone of Dianabol, but is similar in structure to and said to act more like boldenone. When taken orally, 17a-methyl-1,4-androstadiene-3,17diol (M-1,4ADD) is converted by the enzyme 3HSD into dihydroboldenone. Recommended dosages are 30-90mg daily with cycles averaging 4-5 weeks in length. M1,4ADD isn?t recommended for first time pro-hormone and steroid users.
M1,4ADD has some conversion (around 15%) to Dianabol (methandrostenolone). It's been reported that despite conversion to Dianabol, the on-cycle feeling and results more closely resemble Boldione (Bold/1,4AD).
M1,4ADD is a wet (aromatizes) compound. Users can expect some estrogen related sides such as water retention, bloating and irritation or reappearance of existing gyno. It is common to use an AI to suppress estrogen while on cycle.
2a,3a-epithio-17a-methyl-17b-hydroxy-5a-adrostan (Epistane)
Also written as: 2a,3a-epithio-17a-methyl-5a-androstan-17b-ol
Trade name: Epistane (Havoc)
A designer steroid and legal alternative to anabolic and androgenic steroids.
Epistane is a methylated version of the controlled substance Epitiostanol (2±,3±-Epithio-5±-androstan-17²-ol), created in the 1960's and used as a treatment for breast cancer. Chemists added a methyl group to the compound to create the product known as Epistane.
Epistane
is a sulfur containing steroid which is known to have strong and long lasting anti-estrogenic activity as well as weak androgenic and mytropic activities.
Since it is anti-estrogenic, you can expect very dry gains from this compound. Epistane has low androgenic to anabolic activity, meaning it is much more anabolic then androgenic. Even though users will see dry gains on Epistane it does not mean that it would be any insufficient for a bulking cycle.
Side effects are typically minimal to non existent, but can include:
The occurrence rate of side effects while using Epistane/Havoc would be from mild to moderate, however they're completely user unique, some users may not experience any side effects, while other users will experience a combination of sides. It should be noted that the majority of these side effects are simply of inconvenience more so than a possible health affecting issue and for the most part can be resolved through simple supplementation, take sometime to read our article on combating side effects.
Decreased Libido/Sexual Function
Patterned Acne
Hair Thinning/Shedding (Especially those prone to hair loss)
Increased hair growth
Puffy / Sensitive Nipples
Sore/Aching Joints
Back Pumps (Dull pain in back after/during workouts)
Increased aggression, head aches, lethargy and various other sides can happen aren't common
It should be noted that due to estrogen regulation, sore/aching joints is typically common.
4-chloro-17a-methyl-androst-1,4-diene-3-17b-diol (Halovar)
A clone of Halodrol (4-chloro-17a-methyl-androst-1, 4-diene-3b,17b-diol)
Halodrol is a 17aa steroid that converts to the steroid oral Turinabol after interaction with 3b-HSD at an estimated rate of about 5%. Because of this low conversion, doses must be higher than other 17aa pro-steroids. However, it is suspected that Halodrol has decent potency without conversion as good results are seen despite the relatively low conversion to Turinabol. Halodrol appears to be about as potent as testosterone, and significantly less androgenic.
Because of the 4-chloro group, halodrol has no progestational effects, it cannot interact with the aromatase enzyme, and it produces inactive 4-chloro-DHT metabolites. This makes androgenic side-effects such as hair loss, high blood pressure, acne and prostate enlargement less likely.
The lack of androgenic potency might be expected to create problems with gyno, however the low SHBG binding affinity has minimal interference with SHBG levels and/or freely circuiting estrogen and testosterone. It does not appear that halodrol has a significant gyno risk.
Because halodrol must be used at such a high dose to see noticeable effects, liver toxicity may become an issue. Therefore it is recommended to use a liver protecting supplement before and during halodrol cycles.
Gains from Halodrol generally take a few weeks to notice, but users can expect solid increases in strength, lean muscle mass, improved vascularity and minimal water retention. This allows some of the gains to be kept after the cycle if good diet and training are continued. Quick dramatic gains in size and strength are not generally noticed with Halodrol.
H-Drol is one of the most popular and proven compounds on the market and is considered good for beginners due to it's reputation for minimal side effects and dry gains that are relatively easy to maintain after the cycle is complete.
Calcium Carbonate
Calcium carbonate is a dietary supplement used when the amount of calcium taken in the diet is not enough. Calcium is needed by the body for healthy bones, muscles, nervous system, and heart. Calcium carbonate also is used as an antacid to relieve heartburn, acid indigestion, and upset stomach. It is available with or without a prescription.
It may be used as a phosphate binder for the treatment of hyperphosphatemia (primarily in patients with chronic renal failure). It is also used in the pharmaceutical industry as an inert filler for tablets and other pharmaceuticals.
Calcium carbonate is used in the production of toothpaste and has seen a resurgence as a food preservative and color retainer. As a food additive it is used in some soy milk products as a source of dietary calcium. Calcium carbonate is also used as a firming agent in many canned or bottled vegetable products.
Gelatin
Gelatin is a tasteless substance created from collagen found in animal skin and bones. It is used to thicken liquid in processed foods as well as having applications in photography, cosmetics, and pharmaceuticals. Gelatin is found in many forms of candy, marshmallows, Jell-O, and some types of yogurt. Gelatin can be bought in many grocery stores for use in home cooking. In the vast majority of cases, gelatin is not harmful to the consumer.
Magnesium Stearate
Magnesium stearate is often used as a diluent in the manufacture of medical tablets, capsules and powders. In this regard, the substance is also useful, because it has lubricating properties, preventing ingredients from sticking to manufacturing equipment during the compression of chemical powders into solid tablets.
Magnesium stearate is the most commonly used lubricant for tablets. Studies have shown that magnesium stearate may affect the release time of the active ingredients in tablets, but not that it reduces the over-all bioavailability of those ingredients.
Milk Thistle (SILYMARIN)
The milk thistle is a thistle of the genus Silybum Adans., a flowering plant of the daisy family (Asteraceae). They are native to the Mediterranean regions of Europe, North Africa and the Middle East. The name "milk thistle" derives from two features of the leaves: they are mottled with splashes of white and they contain a milky sap.
The seeds of the milk thistle have been used for 2000 years to treat chronic liver disease and protect the liver against toxins. Increasing research is being undertaken on the physiological effects, therapeutic properties and possible medical uses of milk thistle.
Research into the biological activity of silymarin and its possible medical uses has been conducted in many countries since the 1970s. Milk thistle has been reported to have protective effects on the liver and to greatly improve its function. It is typically used to treat liver cirrhosis, chronic hepatitis (liver inflammation), toxin-induced liver damage, and gallbladder disorders.
Reviews of the literature covering clinical studies of silymarin vary. A review using only studies with both double-blind and placebo protocols concluded that milk thistle and its derivatives "does not seem to significantly influence the course of patients with alcoholic and/or hepatitis B or C liver diseases".
A different review of the literature performed for the U. S. Department of Health and Human Services found that while there is strong evidence of legitimate medical benefits, the studies done to date are of uneven design and quality that no firm conclusions about degrees of effectiveness for specific conditions or appropriate dosage can yet be made.
A review of studies of silymarin and liver disease which are available on the web shows an interesting pattern in that studies which tested low dosages of silymarin concluded that silymarin was ineffective[13], while studies which used significantly larger doses concluded that silymarin was biologically active and had therapeutic effects.
Beside benefits for liver disease, other unproven treatment claims include:
Used as a post (oral steroid) cycle therapy for body builders and/or in the hopes of reducing or eliminating liver damage
Lowering cholesterol levels
Reducing insulin resistance in people with type 2 diabetes who also have cirrhosis
Reducing the growth of cancer cells in breast, cervical, and prostate cancers.
Used in many products claiming to reduce the effects of a hangover
Used by individuals withdrawing from opiates, especially during the Acute Withdrawal Stage.
Reducing liver damaging effects of chemotherapeutic drugs
Clinical study has shown that liver function tests can be improved in active hepatitis patients.
Silicon Dioxide (Silica)
The chemical compound silicon dioxide, also known as silica, is an oxide of silicon. Silica is most commonly found in nature as sand or quartz.
Silica is common additive in the production of foods, where it is used primarily as a flow agent in powdered foods, or to absorb water in hygroscopic applications. It is the primary component of diatomaceous earth which has many uses ranging from filtration to insect control. It is also the primary component of rice husk ash which is used, for example, in filtration and cement manufacturing.