Super DMZ Rx 2.0 Information (Prohormones)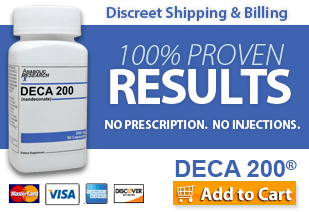 Ratings
Ingredients
Manufactured by:
IronMag Labs
Supplement Facts
Serving Size: 1 capsule
Servings Per Container: 60
Active Ingredients:
2,17a-dimethyl-17b-hydroxy-5a-androst-1-en-3-one 10mg (Methylstenbolone)
17b-hydroxy 2a,17b-dimethyl 5a-androstan 3-one azine 10mg (Dymethazine)
Other Ingredients:
Rice Flour, Gelatin, Magnesium Stearate, Stearic Acid, Silica.
Recommended use:
One to two capsules in divided doses per day, with food. Use in cycles of 4 weeks only and take at least 8 weeks off in between cycles. PCT (Post Cycle Support) is highly recommended (and necessary) after using this product.
Warnings:
Do not exceed the recommended dose or duration. This product should only be used by healthy adults at least 21 years old. Do no use if pregnant or nursing, or if you are at risk of, or being treated for diabetes, liver problems or high blood pressure. Consult your health care professional before using any dietary supplements.
I put the warning here it because I susually don't just to remind folks that these compounds are not to be trifled with. Know what you're doing!
A two-methy stack of potentially powerful compounds. Be careful with this one and don't abuse it.
Dymethazine seems to be hit or miss. Some users reports great results, others say they didn't get much out of it. Consensus seems to be that sides are fairly mild when compared to other compounds of similar strength. Ideal Dymethazine recommended dosage is 30-75mg a day, a pretty wide varience. Unfortunately, the 20mg you get here is probably underdosed.
Methylstenbolone (aka M-Sten), comparitively speaking, is still fairly new and touted as a replacement for Supderol. Structurally, In terms of visual results, M-Sten more closely resembles Superdrol, providing a hard, dense, and dry appearance. When it comes to strength enhancement, M-Sten will perform impressively, rivaling steroids such as Superdrol and Anadrol. Like other DHT derivatives, M-Sten lacks the ability to aromatize, nor is it capable of 5a-reduction, meaning reduced risk of undesirable sides.
Now the ting here is if this is "real" M-Tren an effective doage would be around 8mg with a high dose being around 12-16mg max. Two caps here has you at 20mg a day. That's something to be concerned about IMO.
All this gets back to my assertation that you need to understand the individual effects of a compound on YOU SPECIFICALLY before you go stacking things.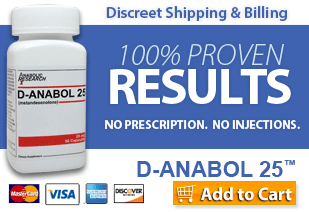 Super DMZ Rx 2.0 Ingredients
17b-hydroxy-2a,17b-dimethyl-5a-androstan-3-one-azine (Dymethazine)
Trade Name: Dymethazine
Dymethazine (aka mebolazine) was brought to market by iForce Nutrition in 2009, however, despite Dymethazine being 'legal' it was largely taken off the market due to recent FDA activities. Despite this, clones of the original Dymethazine have already been brought to the market. Dymethazine and DZine are interchangeable featuring the same compound (2,17-dimethyl-5-androstan-17-ol-3,3-one-azine)
Dymethazine is an azine, two superdrol molecules attached to each other by a nitrogen atom. Stomach acid separates the two superdrol molecules from each other, after which they make their way to the androgen receptors. Dymethazine is also known as mebalozine.
Dymethazine is nearly identical to Superdrol, except it's two (as opposed to one) superdrol molecules attached to each other. Your body's stomach acid separates these two molecules prior to absorption, so it becomes a single molecule with two potential pathways. Despite this difference, Superdrol remains the more powerful compound.
The one advantage Dymethazine has over Superdrol is the lower likelihood/greater managability of side effects. Dymethazine is an incredibly potent compound and carries the same risks as any other powerful anabolic steroid or pro-hormone.
In a study, patients were administered Dymethazine for 45+ days. Liver values did not change for 50% of patients, while the other 50% noticed only modest to moderate increases in liver values. So, while Dymethazine can increase liver values, it is not as harsh as the current strong methyls currently available.
Dymethazine features 0% ability to aromatize and expresses an extremely weak androgenic activity. This means Dymethazine will produce gain with little to no liver impact and will cause no estrogen related side effects.
2,17a-methyl-5a-androsta-1-en-17b-ol-3-one (Methylstenbolone)
An active and orally-bioavailable compound engineered to resist metabolic breakdown on both the A and D rings, precisely where other active hormonal molecules typically degrade into estrogenic or biologically-inactive metabolites.
Claims: Sperior pharmacokinetic profile and exceptional potency; does not aromatize into any estrogenic compound and has no affinity for the progesterone receptor, so estrogen and progesterone receptor mediated side effects are of no concern.
AKA methyl stenbolone, methyl sten, 17a-methyl-stenbolone, m-sten, ultradrol
History:
In 1966, researchers at Searle Laboratories set about methodically testing the myotrophic (anabolic) and androgenic effects of a series of A-ring modified androstane derivatives. Compounds explored include
Methyl-1-testosterone (M1T), desoxymethyltestosterone (phera), 17a-methyl-1-androstenediol (Alpha One), and a variety of other 1- and 2-dehydro compounds were explored for activity.
The researchers announced that "Even the least active compound in Table 6 possessed a higher relative myotrophic potency than previously has been obtained with several clinically interesting compounds which have been studied under identical conditions, i.e. oxymetholone, oxandrolone, stanozolol, and methandrostenolone." (anadrol, anavar, winstrol, and dianabol).
Props to henryv, read the rest of his write-up at
Total Flex Blog
Gelatin
Gelatin is a tasteless substance created from collagen found in animal skin and bones. It is used to thicken liquid in processed foods as well as having applications in photography, cosmetics, and pharmaceuticals. Gelatin is found in many forms of candy, marshmallows, Jell-O, and some types of yogurt. Gelatin can be bought in many grocery stores for use in home cooking. In the vast majority of cases, gelatin is not harmful to the consumer.
Magnesium Stearate
Magnesium stearate is often used as a diluent in the manufacture of medical tablets, capsules and powders. In this regard, the substance is also useful, because it has lubricating properties, preventing ingredients from sticking to manufacturing equipment during the compression of chemical powders into solid tablets.
Magnesium stearate is the most commonly used lubricant for tablets. Studies have shown that magnesium stearate may affect the release time of the active ingredients in tablets, but not that it reduces the over-all bioavailability of those ingredients.
Rice Powder (Rice Flower)
Rice powder (rice flower) is a form of flour made from finely milled rice. It is distinct from rice starch, which is usually produced by steeping rice in lye.
Rice flour may be made from either white rice or brown rice. Rice flour is a particularly good substitute for wheat flour, which causes irritation in the digestive systems of those who are gluten-intolerant.
Silicon Dioxide (Silica)
The chemical compound silicon dioxide, also known as silica, is an oxide of silicon. Silica is most commonly found in nature as sand or quartz.
Silica is common additive in the production of foods, where it is used primarily as a flow agent in powdered foods, or to absorb water in hygroscopic applications. It is the primary component of diatomaceous earth which has many uses ranging from filtration to insect control. It is also the primary component of rice husk ash which is used, for example, in filtration and cement manufacturing.
Stearic Acid
Stearic acid is the saturated fatty acid with an 18 carbon chain and has the IUPAC name octadecanoic acid. It is a waxy solid, and the salts and esters of stearic acid are called stearates. It occurs in many animal and vegetable fats and oils, but it is more common in animal fat. The important exceptions are cocoa butter and shea butter, whose fatty acids consist of 28–45% stearic acid.
Stearic acid is used in making candles, plastics, dietary supplements, oil pastels and cosmetics, softening rubber, and hardening soaps. Stearic acid is used in aerosol shaving cream products. It is used along with simple sugar or corn syrup as a hardener in candies and to form margarines, shortenings, spreads, and as a cream base for baked products.
Even though stearic acid is a saturated fat, studies have suggested that it has little effect on blood cholesterol levels, because such a high proportion is converted to oleic acid.