Size 350 Information (Prohormones)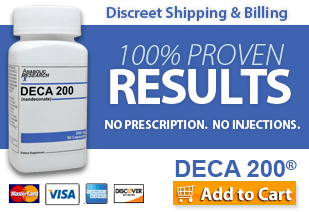 Ratings
Ingredients
Manufactured by:
Gen-X Labs
Serving Size: 2 caps
Servings Per Container: 30
17beta-hydroxy 2 alpha,17beta-,dimethyl 5alpha-androstan 3-on azine 20mg (DMZ)
13-ethyl-3-methoxy-gona-(2,5), 10-diene-17-one 40mg (Max LMG)
Testosterone Amplification 290mg**
Tongkat Ali,Tribulus Terrestris Extract,Fenugreek Seed Powder,Milk Thistle,Stinging Nettle Leaf
Other Ingredients:Magnesium Stearate,Rice Flour
Recommended dosage: 1 cap 2x daily evenly spaced.
Size 350 has been specifically designed as a bulking and mass building compound. Size 350 active anabolic ingredient, DMZ, exhibits strong anabolic and moderate androgenic properties. DMZ has proven to be an excellent compound for mass gains.
DMZ causes the muscle cell to store more nitrogen than it releases so that a positive nitrogen balance is achieved. A positive nitrogen balance is synonymous with muscle growth since the muscle cell, in this phase, assimilates a larger amount of protein than otherwise.
Since Size 350 also stores more water in the connective tissues, it can temporarily ease existing pain in joints. Size 350 is a "mass ingredient" which works quickly and reliably.
I read about people dosing Max LMG at 100,g daily, do 80 is pretty close here, and if you had to go 120mg that wouldn't be off the charts.
For DMZ, 60mg a day might be a bit on the high side, but again, probably not bad for an experienced prohormone user with liver support taken care of.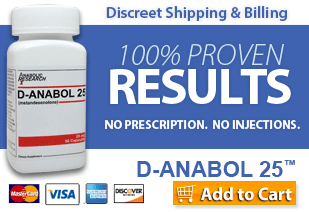 Size 350 Ingredients
13-ethyl-3-methoxy-gona-2,5(10)diene-17-one (Max LMG)
Trade names include Max LMG, Tren, Trena, AKA Methoxygonadiene
Common dosage: 60-120mg daily
Common cycle length: 4-6 weeks
Methylated: No
Half-Life:Long (48-72 hours)
Not a 17aa steroid so liver toxicity is not as harsh as with 17aa steorids, however the ethyl group on C-18 may make it slightly more toxic than a non-ethylated steroid (while increasing its oral bio-availability). Max LMG is progestin designed to give solid gains in muscle mass with low water retention. The progestational activity of methoxygonadiene (once it is converted to its active metabolites) is considered to be slightly stronger than nandrolone. This means muscle building with Max LMG in your cycle gives you higher quality hardening effects. Since it acts as anti-progesterone, there are decreased negative effects of extra estrogen and increased libido.
It is legal because it is a progestin, like trenbolone, nandrolone, methyltrienolone and Methyl-Dien. As a progestin, Max LMG is structurally related to the pill RU-486 and as such acts as an "anti-progesterone". This results in decreased estrogen-like effects and an increase in libido.
Research suggests that Max LMG has a half-life of about 6 hours, though it appears that it is closer to 10 hours based upon plasma levels maintained in test subjects. It is not a 17-alkylated analog and has a low potential for liver toxicity.
Most users report good results at a dosage of 75mg a day.
Some comments from users:
"As stated, appears to be an all out bulker. Great for size and strength, but notorious for bloat and the potential for gyno. I've also read that it kills libido pretty quickly. Some of the makers claimed that the libido would remain fine if one didn't use too large of daily doses though. I remember seeing people getting decent gains from 40mg - 50mg (depending on the product). It looks like most guys go up to 75mg though."
"Would be my favorite if it didn't make my nips start burning by the end of week two. Rapid weight gain on it plus the fact its not methyl are pluses. Just keep in mind i've seen many complain about it easily aggrevating gyno."
In the stomach acid, the C-3 methoxy group is rapidly cleaved off and the double bond on the A ring at C-2 is lost. At this point, a 3-oxo is formed and a metabolite known as 13b-ethyl-nor-androstenedione is created, which is chemically similar to norbolethone, and probably where this compound gets most of its effects.
13b-ethyl-nor-androstenedione is about equal to testosterone in anabolic potency, yet less androgenic. This would make this compound fairly light on the hairline with minimal chance of acne or other androgenic side-effects.
With low androgenic activity, this compound may negatively affect the libido and erectile function. The lack of androgenic potency and progestational effects make this compound likely to cause gyno symptoms. Users could stack this compound with testosterone or one of its non-aromatizing metabolites to preserve DHT levels and possibly prevent these side-effects.
Users experience rapid weight gain from this compound partly due to subcutaneous water retention from the progestational activity. Therefore the overall gains from this compound may lead to a bloated appearance. Because of the progestational effects, users should avoid stacking this compound with other gyno aggravating compounds. Max LMG can aromatize to estrogen in small amounts, however not to any significant degree, therefore an aromatase inhibitor would provide little protection against this compound's side-effects.
Max LMG immediately converts in the stomach into a 13b alkylated compound (13b ethyl nor androstenedione) and then makes it all the way to the liver because it is ethylated to survive first pass, and is converted into 13b ethyl nor testosterone, a steroid similar to norbolethone aka the clear.
17b-hydroxy-2a,17b-dimethyl-5a-androstan-3-one-azine (Dymethazine)
Trade Name: Dymethazine
Dymethazine (aka mebolazine) was brought to market by iForce Nutrition in 2009, however, despite Dymethazine being 'legal' it was largely taken off the market due to recent FDA activities. Despite this, clones of the original Dymethazine have already been brought to the market. Dymethazine and DZine are interchangeable featuring the same compound (2,17-dimethyl-5-androstan-17-ol-3,3-one-azine)
Dymethazine is an azine, two superdrol molecules attached to each other by a nitrogen atom. Stomach acid separates the two superdrol molecules from each other, after which they make their way to the androgen receptors. Dymethazine is also known as mebalozine.
Dymethazine is nearly identical to Superdrol, except it's two (as opposed to one) superdrol molecules attached to each other. Your body's stomach acid separates these two molecules prior to absorption, so it becomes a single molecule with two potential pathways. Despite this difference, Superdrol remains the more powerful compound.
The one advantage Dymethazine has over Superdrol is the lower likelihood/greater managability of side effects. Dymethazine is an incredibly potent compound and carries the same risks as any other powerful anabolic steroid or pro-hormone.
In a study, patients were administered Dymethazine for 45+ days. Liver values did not change for 50% of patients, while the other 50% noticed only modest to moderate increases in liver values. So, while Dymethazine can increase liver values, it is not as harsh as the current strong methyls currently available.
Dymethazine features 0% ability to aromatize and expresses an extremely weak androgenic activity. This means Dymethazine will produce gain with little to no liver impact and will cause no estrogen related side effects.
Fenugreek
Fenugreek is a plant in the family Fabaceae used both as an herb (the leaves) and as a spice (the seed).
Fenugreek seeds are a rich source of the polysaccharide galactomannan and saponins such as diosgenin, yamogenin, gitogenin, tigogenin, and neotigogens. Other bioactive constituents of fenugreek include mucilage, volatile oils, and alkaloids such as choline and trigonelline.
Due to its estrogen-like properties, fenugreek has been found to help increase libido and lessen the effect of hot flashes and mood fluctuations that are common symptoms of menopause and PMS. Recent studies have shown that Fenugreek helps lower blood glucose and cholestrol levels, and may be an effective treatment for both type 1 and 2 diabetes. Fenugreek is also being studied for its cardiovascular benefits.
Fenugreek seed is widely used as a milk producing agent by nursing mothers to increase breast milk supply. Studies have shown fenugreek is a potent stimulator of breastmilk production. It can be found in capsule form in many health food stores.
Several human intervention trials demonstrated that the antidiabetic effects of fenugreek seeds ameliorate most metabolic symptoms associated with type-1 and type-2 diabetes in both humans and relevant animal models by reducing serum glucose and improving glucose tolerance.
medicine.
Long Jack (Eurycoma Longifolia, Tongkat Ali, Pasak Bumi)
Long Jack (Eurycoma longifolia - commonly called tongkat ali or pasak bumi) is a flowering plant in the family Simaroubaceae, native to Indonesia, Malaysia, and, to a lesser extent, Thailand, Vietnam, and Laos.
Even though there are other legitimate medical areas of interest in Eurycoma longifolia, most Southeast Asians consume it for the plant's impact on sexual conduct. Already in 2001, Malaysian scientific researchers opened their peer-reviewed, Medline-archived report on Eurycoma longifolia's effect on lab rats with the statement "that Eurycoma longifolia Jack commonly known as Tongkat Ali has gained notoriety as a symbol of man's ego and strength by the Malaysian men because it increases male virility and sexual prowess during sexual activities."
Some scientific studies found that it enhances sexual characteristics and performance in rodents. Other laboratory animal tests have produced positive indications, with one extract having been observed to increase sexual activity in mature rats, including arousal, sniffing, and mounting behavior. In an experiment conducted on male rats, it was found that eurycoma longifolia increases sperm count. The authors also reported that the plasma testosterone level of Eurycoma longifolia extract treated rats "was significantly increased when compared with that of the control and infertile animals."
Another group of scientists confirmed that Eurycoma longifolia has the capacity to "reverse the inhibitory effects of estrogen on testosterone production and spermatogenesis." One Medline-indexed journal article cited as result that Eurycoma longifalia had an effect similar to testosterone replacement therapy in counteracting ostereoposis.
In a placebo-controlled human study with healthy young men in a weight-training program, it was found that "the lean body mass of the treatment group showed a significant increment, from 52.26 (7.18) kg to 54.39 (7.43) kg (p = 0.012)." The results of the study were published in the peer-reviewed British Journal of Sports Medicine.
The anabolic impact of Eurycoma longifolia has been confirmed in the animal model, when the size and weight of just one muscle was measured in treated and untreated rats of equal size. "Results showed that 800 mg/kg of butanol, methanol, water and chloroform fractions of E. longifolia Jack significantly increased (p<0.05) the leavator ani muscle".
Because of Eurycoma longifolia's testosterone-enhancing capacity, it has been included in numerous supplements marketed primarily to body building men. In gym circles, Eurycoma longifolia Jack is commonly referred to as Longjack.
Magnesium Stearate
Magnesium stearate is often used as a diluent in the manufacture of medical tablets, capsules and powders. In this regard, the substance is also useful, because it has lubricating properties, preventing ingredients from sticking to manufacturing equipment during the compression of chemical powders into solid tablets.
Magnesium stearate is the most commonly used lubricant for tablets. Studies have shown that magnesium stearate may affect the release time of the active ingredients in tablets, but not that it reduces the over-all bioavailability of those ingredients.
Milk Thistle (SILYMARIN)
The milk thistle is a thistle of the genus Silybum Adans., a flowering plant of the daisy family (Asteraceae). They are native to the Mediterranean regions of Europe, North Africa and the Middle East. The name "milk thistle" derives from two features of the leaves: they are mottled with splashes of white and they contain a milky sap.
The seeds of the milk thistle have been used for 2000 years to treat chronic liver disease and protect the liver against toxins. Increasing research is being undertaken on the physiological effects, therapeutic properties and possible medical uses of milk thistle.
Research into the biological activity of silymarin and its possible medical uses has been conducted in many countries since the 1970s. Milk thistle has been reported to have protective effects on the liver and to greatly improve its function. It is typically used to treat liver cirrhosis, chronic hepatitis (liver inflammation), toxin-induced liver damage, and gallbladder disorders.
Reviews of the literature covering clinical studies of silymarin vary. A review using only studies with both double-blind and placebo protocols concluded that milk thistle and its derivatives "does not seem to significantly influence the course of patients with alcoholic and/or hepatitis B or C liver diseases".
A different review of the literature performed for the U. S. Department of Health and Human Services found that while there is strong evidence of legitimate medical benefits, the studies done to date are of uneven design and quality that no firm conclusions about degrees of effectiveness for specific conditions or appropriate dosage can yet be made.
A review of studies of silymarin and liver disease which are available on the web shows an interesting pattern in that studies which tested low dosages of silymarin concluded that silymarin was ineffective[13], while studies which used significantly larger doses concluded that silymarin was biologically active and had therapeutic effects.
Beside benefits for liver disease, other unproven treatment claims include:
Used as a post (oral steroid) cycle therapy for body builders and/or in the hopes of reducing or eliminating liver damage
Lowering cholesterol levels
Reducing insulin resistance in people with type 2 diabetes who also have cirrhosis
Reducing the growth of cancer cells in breast, cervical, and prostate cancers.
Used in many products claiming to reduce the effects of a hangover
Used by individuals withdrawing from opiates, especially during the Acute Withdrawal Stage.
Reducing liver damaging effects of chemotherapeutic drugs
Clinical study has shown that liver function tests can be improved in active hepatitis patients.
Rice Powder (Rice Flower)
Rice powder (rice flower) is a form of flour made from finely milled rice. It is distinct from rice starch, which is usually produced by steeping rice in lye.
Rice flour may be made from either white rice or brown rice. Rice flour is a particularly good substitute for wheat flour, which causes irritation in the digestive systems of those who are gluten-intolerant.
Stinging Nettle (Urtica dioica)
Stinging nettle or common nettle, Urtica dioica, is a herbaceous perennial flowering plant, native to Europe, Asia, northern Africa, and North America, and is the best-known member of the nettle genus Urtica. The plant has many hollow stinging hairs called trichomes on its leaves and stems, which act like hypodermic needles that inject histamine and other chemicals that produce a stinging sensation when contacted by humans and other animals. The plant has a long history of use as a medicine and as a food source. In medieval Europe, it was used as a diuretic (to rid the body of excess water) and to treat joint pain.
Stinging nettle has been used for hundreds of years to treat painful muscles and joints, eczema, arthritis, gout, and anemia. Today, many people use it to treat urinary problems during the early stages of benign prostatic hyperplasia or BPH, for urinary tract infections, for hay fever (allergic rhinitis), or in compresses or creams for treating joint pain, sprains and strains, tendonitis, and insect bites.
Studies in people suggest that stinging nettle, in combination with other herbs (especially saw palmetto), may be effective at relieving symptoms such as reduced urinary flow, incomplete emptying of the bladder, post urination dripping, and the constant urge to urinate associated with an enlarged prostate. Laboratory studies have shown stinging nettle to be comparable to finasteride (a medication commonly prescribed for BPH) in slowing the growth of certain prostate cells. However, unlike finasteride, the herb does not decrease prostate size.
The leaves and stems of nettle have been used historically to treat arthritis and for sore muscles. Studies have been small and not conclusive, but do suggest some people find relief from joint pain by applying nettle leaf topically to the painful area.
One preliminary human study suggested that nettle capsules helped reduce sneezing and itching in people with hay fever. Researchers think that may be due to nettle's ability to reduce the amount of histamine the body produces in response to an allergen.
Some preliminary animal studies indicate that nettle may lower blood sugar and blood pressure, but there is not enough evidence to say whether this is also true in humans.
Tribulus Terrestris
Tribulus terrestris is one of the most recent herbal supplements claimed to have ergogenic (muscle building) effect, achieved by 'naturally' boosting testosterone levels. Tribulus terrestris (aka puncture weed/vine or caltrops) grows mainly in sandy soil and has a fruit encased in a sharp, spiny burr. The extract from the fruit has been used in herbal medicine as a diuretic, and for colic pains, hypertension and hypercholesterolemia (high cholesterol). But the reason we're interested in it is becuase it's also been reputed to increase testosterone levels in animals.
The active agent in Tribulus is thought to be protodioscin, a precursor to dehydroepiandrosterone (DHEA), which is a precursor to testosterone. Tribulus is also believed to indirectly affect testosterone levels by stimulating the release of leutinizing hormone (LH), which stimulates the natural production of testosterone.
Does Tribulus Terrestris Work? I was only able to find two published studies on the effects of Tribulus terrestris supplementation in humans.
In the first study looked at the effects of Tribulus terrestris supplementation during training on body composition and performance. Fifteen resistance-trained males ingested either 3.21mg per kilogram of bodyweight of either a placebo or Tribulus terrestris for eight weeks during a standardized resistance-training program. Results showed Tribulus terrestris supplementation had no significant effects on changes in mood states, total body weight, percent body fat, or gains in
bench press or leg press. Although LH and testosterone levels were not assessed in this study, results indicated that Tribulus terrestris supplementation of approximately 250mg a day during resistance training had no significant effects.
In the first phase of another study 10 subjects then ingested a placebo or a supplement containing 100mg androstenedione, 50mg DHEA, 250mg Tribulus terrestris, 195mg Chrysin, 100mg Indole-3-carbinol, and 180mg Saw palmetto. Blood samples were obtained every hour for six hours, with results showing significantly increased androstenedione levels. However, no significant differences were between the placebo and anabolic precursor trials in LH, follicle stimulating hormone (FSH), estradiol, free testosterone, or total testosterone levels. These findings indicate that although anabolic precursors may
increase androstenedione levels, they have no significant effect on other androgenic or estrogenic hormones.
In the second phase of the same study, 20 untrained male subjects participated in a 3-day per week resistance training program for 8 weeks. The subjects took either a placebo or a supplement containing 300mg androstenedione, 150mg DHEA, 750mg Tribulus terrestris, 625mg Chrysin, 300mg Indole-3-carbinol, and 540mg Saw palmetto every day during weeks 1, 2, 4, 5, 7, and 8. Results revealed that Saw palmetto supplementation during training increased fasting androstenedione, estradiol, and estrone levels while decreasing high-density lipoproteins levels. No significant differences were observed in LH, FSH, total testosterone, free testosterone, or estriol levels. There were also no significant differences observed in body composition, muscle fiber diameter, or gains in 1RM strength. These findings suggest Tribulus terrestris at 750mg per day with other anabolic precursors does not significantly affect body composition or training adaptations.
So despite claims, there's no current data supporting the ergogenic value of Tribulus terrestris for resistance-trained athletes.
Ba-BAM!