SD Information (Prohormones)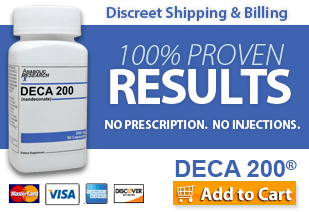 Ratings
Ingredients
Manufactured by:
Evolve Supplements
Serving Size: 1 capsule
Servings per Container: 60
Active Ingredient:
2a-17a-Dimethyl-Etiocholan-3-one, 17b-ol: 15mg (Superdrol)
Other Stuff:
Maltodextrin, Magnesium Stearate, Silicon Dioxide
Recommended dosage: Take 2 capsules daily evenly spaced. Do not exceed 2 capsules in a 24 hour period. Do not take continuously for longer than 4 weeks.
Ahhh, the joy of a pure supp. Superdrol and that's all. My only grip (hey, I had to have one) is the dosage.
When it comes to Superdrol, 20mg a day seems to be the most common dosage I see tossed around, common as in it has been reported to strike the balance between gains and sides for most people.
So the issue here is you can't take 20mg when the caps come in a 15mg dosage. You either take 15mg, or you take 30. So I see this one as appealing to three main users:
1. Folks who respond very well to superdrol and see good results at 15mg daily.
2. Beasts who need 30mg daily.
If either of these categories fits you, then Evolve SD is your answer.
Now, I hear you asking, what about first time Superdrol users? The community's consensus is that new Superdrol users start at 10mg a day for the first week to see how they respond/react. And that leaves this one out.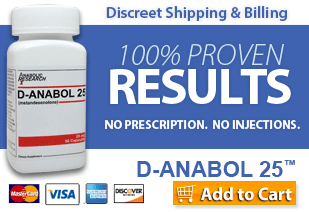 SD Ingredients
2a-17a-di-methyl-etiocholan-3-one,17b-ol (Superdrol)
Yet another nomenclature for Superdrol.
2a,17a-di-methyl-etiocholan-3-one,17b-ol and 2a,17a-dimethyl-17b-hydroxy-5a-androstan-3-one are the same exact compounds written differently. They are both methylated at the 2a and 17a positions, both have a hydroxyl (alcohol, -OH) group at the 17b potion, and a ketone at position three. Just one attempts to use the term etiocholan, which isn't used too often.
A derivative of Drostanolon which is the 2-methylated form of DHT, so it has typically been used for reducing body-fat and water retention, while increasing muscle hardness and density. There should be no estrogen conversion with this compound, because it's 5a-reduced and A-ring alkylated on top of that. Also, the parent compound is used exclusively as an anti-neoplastic for metastatic breast cancer, so it's a strong anti-e with mild diuretic effects.
Has an extremely favorable Q (anabolic/androgenic) ratio. Q ratio = 20 (m-1-t is between 5-16, depending on assay). 20% as androgenic as 17a-MT oral (the reference standard); (m-1-t is 100-220% as androgenic as 17a-MT, for comparison). Superdrol is 400-800% as anabolic as the reference standard (17a-MT); (m-1-t is 910-1600% comparatively). The low androgenic profile of Superdrol will keep (androgenic) side-effects to a minimum.
Some users complain of delayed gyno up to 6 months after a good PCT. It's effective at 20mg, and usually provides very dry lean mass gains. Strength gains are moderate, but not usually maintainable post cycle. A very harsh compound, and should not be taken lightly. A good PCT and support supplement regime is essential.
Magnesium Stearate
Magnesium stearate is often used as a diluent in the manufacture of medical tablets, capsules and powders. In this regard, the substance is also useful, because it has lubricating properties, preventing ingredients from sticking to manufacturing equipment during the compression of chemical powders into solid tablets.
Magnesium stearate is the most commonly used lubricant for tablets. Studies have shown that magnesium stearate may affect the release time of the active ingredients in tablets, but not that it reduces the over-all bioavailability of those ingredients.
Maltodextrin
Maltodextrin is a polysaccharide that is used as a food additive. It is produced from starch by partial hydrolysis and is usually found as a creamy-white hygroscopic spraydried powder. Maltodextrin is easily digestible, being absorbed as rapidly as glucose, and might be either moderately sweet or almost flavorless. It is commonly used for the production of natural sodas and candy.
Silicon Dioxide (Silica)
The chemical compound silicon dioxide, also known as silica, is an oxide of silicon. Silica is most commonly found in nature as sand or quartz.
Silica is common additive in the production of foods, where it is used primarily as a flow agent in powdered foods, or to absorb water in hygroscopic applications. It is the primary component of diatomaceous earth which has many uses ranging from filtration to insect control. It is also the primary component of rice husk ash which is used, for example, in filtration and cement manufacturing.