Reversitol V2 Information (Test Boosters/Hormone Regulation)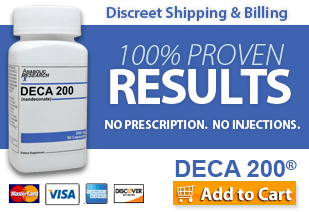 Ratings
Ingredients
Manufactured by:
iForce Nutrition
Reversitol V2 is typically used as part of Post Cycle Theraphy (PCT) for hormone regulation after the use of steroids, prohormones or other testosterone affecting supplements. It's specifically used to boost testosterne while inhibiting the effects on increased estrogen.
Reversitol V2 was designed to promote peak hormonal production for increased performance, muscle mass, and strength. Supplementing your diet with Reversitol may promote complete optimization of key anabolic and anti-catabolic hormones, while controlling hormones that can hinder your gains and reduce your bodies anabolic potential.
Reversitol V2 claims to shift the production of key anabolic hormones Testosterone, Estrogen, and Cortisol to increase cellular hypertrophy as well as increase strength adaptations, the end result being faster gains in lean muscle mass.
The enzyme aromatase controls the creation of estrogen metabolites that can decrease muscle mass and increase fat storage. Reversitol V2 is intended to promote the hormonal response of increased testosterone levels while at the same time promoting the reduction of aromatase expression.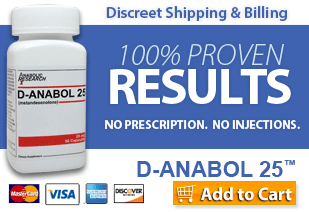 Reversitol V2 Ingredients
7-methoxy-2-phenyl-chromen-4-one
7-methoxyflavone (7-MF, 7-methoxy-2-phenyl-chromen-4-one) is claimed to be an effective and naturally occurring inhibitor of the aromatase enzyme.
Previous studies have shown chrysin, 7-hydroxyflavone and 7,4'-dihydroxyflavone to be the most potent flavonoid inhibitors of aromatase. However, very poor oral bioavailability is a major limitation for the successful use of dietary flavonoids as chemopreventive agents. We have recently shown that methylated flavones, including 5,7-dimethoxyflavone, 7-methoxyflavone and 7,4'-dimethoxyflavone, are much more resistant to metabolism than their unmethylated analogs and have much higher intestinal absorption.
Ellagic acid
Ellagic acid is a polyphenol antioxidant found in numerous fruits and vegetables including blackberries, raspberries, strawberries, cranberries, walnuts, pecans, pomegranates, wolfberry and other plant foods. The antiproliferative and antioxidant properties of ellagic acid have spurred preliminary research into the potential health benefits of ellagic acid consumption.
Ellagic acid has antiproliferative and antioxidant properties in a number of in vitro and small-animal models. The antiproliferative properties of ellagic acid are due to its ability to directly inhibit the DNA binding of certain carcinogens, including nitrosamines and polycyclic aromatic hydrocarbons. As with other polyphenol antioxidants, ellagic acid has a chemoprotective effect in cellular models by reducing oxidative stress. Though it is antagonistic with catechins, such as those found in tea.
These properties have generated interest in potential human health benefits from the consumption of ellagic acid. However, very little study of these proposed benefits has been reported as of 2010. A small randomized controlled trial involving 19 patients with carotid artery stenosis found that pomegranate juice, which is high in ellagic acid, appeared to reduce blood pressure and carotid artery wall thickness.
A 2005 controlled study of 48 patients undergoing chemotherapy for prostate cancer found that ellagic acid supplementation reduced the rate of chemotherapy-associated neutropenia. Ellagic acid supplementation did not improve overall or progression-free survival of patients with prostate cancer in this trial.
Despite the very preliminary state of evidence supporting health benefits in humans, ellagic acid has been marketed as a dietary supplement with a range of claimed benefits against cancer, heart disease, and other medical problems. Ellagic acid has been identified by the U.S. Food and Drug Administration as a "Fake Cancer Cure Consumers Should Avoid".
Indole-3-carbinol
Indole-3-carbinol is produced by the breakdown of the glucosinolate glucobrassicin, which can be found at relatively high levels in cruciferous vegetables.
Indole-3-carbinol is the subject of on-going Biomedical research into its possible anticarcinogenic, antioxidant, and anti-atherogenic effects. Research on indole-3-carbinol has been conducted primarily using laboratory animals and cultured cells. Limited and inconclusive human studies have been reported.
A recent review of the biomedical research literature found that "evidence of an inverse association between cruciferous vegetable intake and breast or prostate cancer in humans is limited and inconsistent" and "larger randomized controlled trials are needed" to determine if supplemental indole-3-carbinol has health benefits.
Indole-3-carbinol occurs naturally in cruciferous vegetables such as cabbage, broccoli, brussels sprouts, and kale. It is also widely available in supplement form.
Indole-3-carbinol blocks estrogen receptor sites on the membranes of breast and other cells, thereby reducing the risk of cervical and breast cancer. Indole-3-carbinol increases the ratio of 2-hydroxyestrone to 16 alpha-hydroxyestrone and inhibits the 4-hydroxylation of estradiol. This is a favourable action of indole-3-carbinol because 16 alpha-hydroxyestrone and 4-hydroxyestrone have carcinogenic action. The estrogen metabolite 2-hydroxyestrone has protective against several types of cancer.
Long Jack (Eurycoma Longifolia, Tongkat Ali, Pasak Bumi)
Long Jack (Eurycoma longifolia - commonly called tongkat ali or pasak bumi) is a flowering plant in the family Simaroubaceae, native to Indonesia, Malaysia, and, to a lesser extent, Thailand, Vietnam, and Laos.
Even though there are other legitimate medical areas of interest in Eurycoma longifolia, most Southeast Asians consume it for the plant's impact on sexual conduct. Already in 2001, Malaysian scientific researchers opened their peer-reviewed, Medline-archived report on Eurycoma longifolia's effect on lab rats with the statement "that Eurycoma longifolia Jack commonly known as Tongkat Ali has gained notoriety as a symbol of man's ego and strength by the Malaysian men because it increases male virility and sexual prowess during sexual activities."
Some scientific studies found that it enhances sexual characteristics and performance in rodents. Other laboratory animal tests have produced positive indications, with one extract having been observed to increase sexual activity in mature rats, including arousal, sniffing, and mounting behavior. In an experiment conducted on male rats, it was found that eurycoma longifolia increases sperm count. The authors also reported that the plasma testosterone level of Eurycoma longifolia extract treated rats "was significantly increased when compared with that of the control and infertile animals."
Another group of scientists confirmed that Eurycoma longifolia has the capacity to "reverse the inhibitory effects of estrogen on testosterone production and spermatogenesis." One Medline-indexed journal article cited as result that Eurycoma longifalia had an effect similar to testosterone replacement therapy in counteracting ostereoposis.
In a placebo-controlled human study with healthy young men in a weight-training program, it was found that "the lean body mass of the treatment group showed a significant increment, from 52.26 (7.18) kg to 54.39 (7.43) kg (p = 0.012)." The results of the study were published in the peer-reviewed British Journal of Sports Medicine.
The anabolic impact of Eurycoma longifolia has been confirmed in the animal model, when the size and weight of just one muscle was measured in treated and untreated rats of equal size. "Results showed that 800 mg/kg of butanol, methanol, water and chloroform fractions of E. longifolia Jack significantly increased (p<0.05) the leavator ani muscle".
Because of Eurycoma longifolia's testosterone-enhancing capacity, it has been included in numerous supplements marketed primarily to body building men. In gym circles, Eurycoma longifolia Jack is commonly referred to as Longjack.
Trans Resveratrol
Resveratrol (3,5,4'-trihydroxy-trans-stilbene) is a stilbenoid, a type of polyphenol, and a phytoalexin produced naturally by several plants when under attack by pathogens such as bacteria or fungi.
Resveratrol is currently a topic of numerous animal and human studies into its effects. The effects of resveratrol on the lifespan of many model organisms remain controversial, with uncertain effects in fruit flies, nematode worms, and short-lived fish. In mouse and rat experiments, anti-cancer, anti-inflammatory, blood-sugar-lowering and other beneficial cardiovascular effects of resveratrol have been reported. Most of these results have yet to be replicated in humans.
In the only positive human trial, extremely high doses (3–5 g) of resveratrol in a proprietary formulation designed to enhance its bioavailability have been necessary to significantly lower blood sugar. Despite mainstream press alleging resveratrol's anti-aging effects, there is little present scientific basis for the application of these claims to mammals.
Resveratrol is found in the skin of red grapes and is a constituent of red wine. Resveratrol has also been produced by chemical synthesis or by biotechnological synthesis (metabolic engineered microorganisms) and is sold as a nutritional supplement derived primarily from Japanese knotweed.
Bioavailability
Although trans-resveratrol appears to be well-absorbed by humans when taken orally, its bioavailability is relatively low due to its rapid metabolism and elimination. Resveratrol metabolites are primarily detected upon oral exposure to trans-resveratrol. When six healthy men and women took an oral dose of 25 mg of trans-resveratrol, only traces of the unchanged resveratrol were detected in plasma. Plasma concentrations of resveratrol and metabolites peaked around 60 minutes later.
A study in 12 healthy men administered an oral dose of 25 mg of trans-resveratrol per 70 kg of body weight reported that serum concentration of resveratrol and metabolites peaked at 30 minutes after administration. Results of another study suggested that the bioavailability of resveratrol from grape juice, which contains mostly glucosides of resveratrol (piceid), may be even lower than that of trans-resveratrol.
Estrogenic and Anti-estrogenic Activities
Endogenous estrogens are steroid hormones synthesized by humans and other mammals; these hormones bind to estrogen receptors within cells. The estrogen-receptor complex interacts with unique sequences in DNA (estrogen response elements; EREs) to modulate the expression of estrogen-responsive genes. A compound that binds to estrogen receptors and elicits similar responses to endogenous estrogens is considered an estrogen agonist, while a compound that binds estrogen receptors but prevents or inhibits the response elicited by endogenous estrogens is considered an estrogen antagonist.
The chemical structure of resveratrol is very similar to that of the synthetic estrogen agonist, diethylstilbestrol, suggesting that resveratrol might also function as an estrogen agonist. However, in cell culture experiments resveratrol acts as an estrogen agonist under some conditions and an estrogen antagonist under other conditions. In estrogen receptor-positive breast cancer cells, resveratrol acted as an estrogen agonist in the absence of the endogenous estrogen, 17beta-estradiol, but acted as an estrogen antagonist in the presence of 17beta-estradiol.
At present, it appears that resveratrol has the potential to act as an estrogen agonist or antagonist depending on such factors as cell type, estrogen receptor isoform (ER alpha or ER beta), and the presence of endogenous estrogens.