Raptor Information (Prohormones)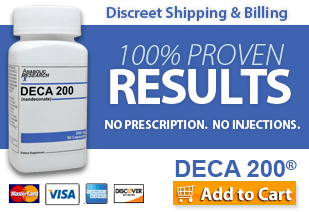 Ratings
Ingredients
Manufactured by:
NutraClipse
Serving Size: 1 capsules
Servings per container: 90
Ingredients:
2a, 17a-dimethy-5a-androst-3-one, 17b-ol 10mg
2-Cyano-17a-methyl-17b-hydroxy-androst-3-one 10mg
Other ingredients: Gelatin (capsule) Magnesium Stearate, FD&C Blue #1 & Red #3
Bottle recommended dosage: 2-3 capsules divided evenly throught out the day. Do not exceed more than 3 capsules in a 24 hour period.
Seem pretty much the same thing as GE Pharma's EpiFire without all the extra crap thrown in: Superdrol and Cynostane. Read about them below.
I don't think they're making this anymore, and stores seem to be running out, so if you want some, better get it soon. Two methyls stacked, so be an experienced user, take your liver support and have your PCT ready to go.
The offical corprate spew: "The R&D team at NutraClipse have raised the bar and unleashed their newest anabolic beast "The Raptor." The dual quality blend of pro-hormones found in Raptor is designed to assist the serious bodybuilder in gaining massive size and strength while acting at the same time as a hardener/cutter. The results of the two compounds (Superdrol and Cyano) found in Raptor will without a doubt satisfy the bodybuilder looking for that impressive look and competitive edge within minimal time frames. Besides having effective compounds Raptor will not convert estrogen, that means no bloat from water retention. NOTE: Upon completion of this product NutraClipse highly advises the use of a proper PCT (Post Cycle Therapy) protocol for liver rejuvenation and endocrine balance."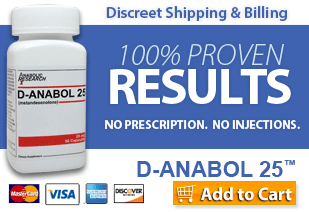 Raptor Ingredients
2a,17a-dimethyl-5a-androst-3-one-17b-ol (Superdrol)
Alternate nomenclature: 2a-17a di-methyl etiocholan 3-one, 17b-ol
Trade name: Superdrol
Superdrol is a powerful anabolic designer steroid brought to market in 2005, however due pressure by the FDA, the original Superdrol was pulled and is no longer available. Like many other compounds, it has been made available again through the production of clones such as M-Drol (Competetive Edge Labs) and Methadrol (iForce Nutrition).
These clones are the most popular and common superdrol clones. They're both the same active compound (2a, 17a Dimethyl Etiocholan 3-One, 17b-Ol). Since the original Superdrol is not available, going with a clone is the only option, however quality clones will produce identical results to the original Superdrol.
Superdrol is perhaps the most powerful compound available on the legal market, as well as one of the most toxic. Superdrol is only for advanced users that previous experience with prohormone cycles and several years of proper lifting and dieting.
There are several products based on the Supderdrol compound that have slight variations that may result in better/lesser gains and or a reduced/increased risk of side effects.
2-cyano-17a-methyl-17b-hydroxy-androst-3-one (Cyanostane)
Also called Cynabol
Cyanostane
is a new prohormone which features an alteration of the superdrol compound, with a cyano bond instead of the 2a methyl superdrol bond. It's relatively new with few reviews.
The chemical structure is the same as methyldrostanolone (Superdrol), except it has a cyano group on the 2 position instead of a methyl group. It is a C-17aa steroid and it will be liver toxic, although, due to the lack of the 4-ene on ring A and lack of 2-methylation, liver toxicity may be reduced relative to a di-methylated steroid such as Superdrol.
Expected results would be lean gain as this compound cannot convert to estrogen. Based on the chemical structure the
anabolic potency
would appear to be fairly potent with moderate androgenic potency.
There seems to be a nomenclature mistake on the labeling for this steroid. The chemical name contains the term "androst", assuming that there is some sort of ene group on ring A. But there does not seem to be such mention of an ene group on ring A. Therefore, the term androst should be androstan. But if this is the case, the 2-cyano group needs to be stated as alpha or beta. This makes a big difference, since usually C2-alpha groups are significantly more effective than beta.
There are studies about other 2-cyano steroids such as 2-cyano-DHT and 2-cyano-progesterone. In separate studies, one done on dogs, it was seen that both of these 2-cyano steroids caused inhibition of 3b-HSD enzyme. This inhibition would cause severe adrenal suppression. This is a very unsafe inhibition. Whether it occurs in this cyano steroid is unknown, but users need to be aware of this possibility.
Blue #1 (Food Coloring)
Also known as Blue #1, Brilliant Blue FCF
Blue # 1 is a colorant for foods and other substances to induce a color change. It is a synthetic dye produced using aromatic hydrocarbons from petroleum.permitted. It can also appear as an aluminium lake.
The dye is poorly absorbed from the gastro-intestinal tract and 95% of the ingested dye can be found in the feces.
Blue #1 has previously been banned in Austria, Belgium, Denmark, France, Germany, Greece, Italy, Norway, Spain, Sweden, and Switzerland among others, but has been certified as a safe food additive in the EU and is today legal in most of the countries. It has the capacity for inducing an allergic reaction in individuals with pre-existing moderate asthma.
It is one of the colorants that the Hyperactive Children's Support Group and the Feingold Association recommends to be eliminated from the diet of children. After extensive testing, the National Institutes of Health concluded that color additives do not cause hyperactivity.
Gelatin
Gelatin is a tasteless substance created from collagen found in animal skin and bones. It is used to thicken liquid in processed foods as well as having applications in photography, cosmetics, and pharmaceuticals. Gelatin is found in many forms of candy, marshmallows, Jell-O, and some types of yogurt. Gelatin can be bought in many grocery stores for use in home cooking. In the vast majority of cases, gelatin is not harmful to the consumer.
Magnesium Stearate
Magnesium stearate is often used as a diluent in the manufacture of medical tablets, capsules and powders. In this regard, the substance is also useful, because it has lubricating properties, preventing ingredients from sticking to manufacturing equipment during the compression of chemical powders into solid tablets.
Magnesium stearate is the most commonly used lubricant for tablets. Studies have shown that magnesium stearate may affect the release time of the active ingredients in tablets, but not that it reduces the over-all bioavailability of those ingredients.