RA Strength/Shred Formula Information (Prohormones)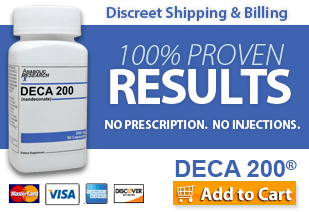 Ratings
Ingredients
Manufactured by:
RA Anabolic Technology
Serving Size: 2 Capsules
Servings Per Container: 30
Other Ingredients: Magnesium Sterate, Maltodextrin, Gelatin, Titanium Dioxide, FD&C Blue #1, FD&C Yellow #6, FD&C Red #40.
This formula has been on the market since RA Anabolic Technology brought it out in early 2010, and is specifically designed to promote strength, stamina, and vascularity. Many athletes choose to take this supplement due to the non-methylated pro hormone ingredients.
The main active pro hormone is 19nor-Dehydroepiandrosterone, which is the precursor to the potent compound nandrolone, and promotes extremely lean muscle tissue, very little to no water weight, and excellent strength gains.
The other complimentary compounds help to build muscle, block estrogen, and promote healthy testosterone.
This supplement is the second month if you choose to run the full RA Anabolic Stack.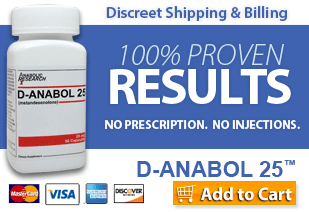 RA Strength/Shred Formula Ingredients
19nor-Dehydroepiandrosterone
19nor-Dehydroepiandrosterone is an anabolic pre-cursor that converts to nandrolone. It is not a steroid but considered a pro-hormone that acts to stimulate the hormone production in the body. Nandrolone is known to have a better anabolic effect than testosterone, with a companion weaker androgenic change. It is primarily used by body builders and weightlifters to gain in muscle mass and strength while maintaining leanness. It does not promote the common negative side effects associated with androgenic hormones.
19nor-Dehydroepiandrosterone is considered safe for use in controlled cycles as it does not cause the cessation of the body?s natural hormone process. On the off cycle, there will be a slight loss of muscle and strength gain as the 19nor-Dehydroepiandrosterone boosting agent leaves the system.
Uses for 19nor-Dehydroepiandrosterone
Bodybuilding
Muscle Gain
Lupus
Cancer
19nor-Dehydroepiandrosterone is currently being studied for its efficacy in treating Lupus and associated side effects of cancer treatments and cancer related degeneration. Its ability to act as an anabolic pre-cursor to stimulate the natural production of nadrolone within the body is proving to be well tolerated by those with Lupus and advanced cancers. It can aid in retention of muscle and as an appetite stimulant for patients.
19nor-Dehydroepiandrosterone is controversial in sporting and athletics as it is considered to be part of the DHEA substance supplements. DHEA supplements are banned by most competitive organizations. Many athletes will use 19nor-Dehydroepiandrosterone during training and gain cycles and then cease the supplement during the lean and cut phase of preparing for competition.
This allows the detectable amount of 19nor-Dehydroepiandrosterone to pass out of the body and the athlete is legal to compete. It is recommended for pregnant women or those with heart conditions, liver or kidney diseases. 19nor-Dehydroepiandrosterone should always be taken in controlled cycles and not as a continuous supplement.
6,7-dihydroxybergamottin (DHB)
Along with the chemical Bergamottin, it is believed to be responsible for the grapefruit juice effect in which the consumption of the juice affects the metabolism of a variety of pharmaceutical drugs.
Chemically, bergamottin and 6,7-dihydroxybergamottin are linear furanocoumarins functionalized with side chains derived from geraniol. They are inhibitors of some isoforms of the cytochrome P450 enzyme, particularly CYP3A4. This prevents oxidative metabolism of certain drugs by the enzyme, resulting in an elevated concentration of drug in the bloodstream.
Normally, the grapefruit juice effect is considered to be a negative interaction, and patients are often warned not to consume grapefruit or its juice when taking medication. However, some current research is focused on the potential benefits of cytochrome P450 inhibition. Bergamottin, dihydroxybergamottin, or synthetic analogs may be developed as drugs that are targeted to increase the oral bioavailability of other drugs.
Alpha Lipoic Acid (ALA)
Alpha-lipoic acid (ALA) is an antioxidant made by the body and is found in every cell, where it helps turn glucose into energy. Unlike other antioxidants, which work only in water (such as vitamin C) or fatty tissues (such as vitamin E), ALA is both fat and water soluble.
In the cells of the body, ALA is converted into dihydrolipoic acid. ALA is not the same as alpha linolenic acid, which is an omega-3 fatty acid that may help heart health.
ALA has been proposed as a treatment for alcohol-related liver disease, but so far there is no evidence that it works. ALA has been administered by IV along with silymarin (milk thistle) to treat people who have eaten the poisonous mushroom Amanita, which causes liver damage.
D-Aspartic Acid (DAA)
Aspartic acid is a non-essential amino acid, meainingit can be synthesized by th body. Aspartic acid is found in:
Animal sources: luncheon meats, sausage meat, wild game
Vegetable sources: sprouting seeds, oat flakes, avocado, asparagus[citation needed], young sugarcane, and molasses from sugar beets.
Dietary supplements, either as aspartic acid itself or salts (such as magnesium aspartate)
The sweetener aspartame (NutraSweet, Equal, Canderel, etc.)
D-Aspartic Acid (DAA - one of the two form of Aspartic Acid) is present in neuroendocrine tissues of humans and plays a role in the synthesis of both LH (Luteinizing hormone, also known as lutropin) and testosterone.
Supplementation with 3 grams (3,000mg) per day resulted in a 33% testosterone increase of 33%. While this might seem impressive, a 33% increase is unlikely to provide any real training boost or visible results. Added to this is that the majority of supplement containg DAA and claiming to be the 'next best thing' typically have a much less than 3g dose.
The straight scoop seems to be that as far as a test booster, DAA isn't that great. You have to take a huge dose for a relatively small effect.
Vanadyl Sulfate
Vanadyl Sulfate is the most popular and common form of vanadium, an element in the body that is found in foods such as pepper, dill, radishes, eggs, vegetable oils, buckwheat, and oats.
The physiological role of vanadium in humans is unknown, but it seems that the substance is needed for normal growth and development. Recently, a great deal of attention has been paid to vanadium because of its supposed insulin-mimicking activities. The precise mechanism by which vanadium mimics the effects of insulin is uncertain. The most popular view has been that vanadium works as a cofactor that alters the concentration and effectiveness of several enzymes that are involved in the breakdown and distribution of glucose molecules and amino acids.
The lack of research into the specific methodology and structure of vanadium has left much up to speculation. Workout supplement suppliers have taken advantage of this condition by making bold claims.
Unfortunately, vanadyl sulfate doesn't live up to its claims. The theoretical benefits of increased amounts of insulin were extrapolated from the role of insulin after a large meal. During exercise, the role of insulin in the body is diminished. Insulin is no longer the primary regulator of glucose uptake. During exercise, more glucose is made available to the muscle cell due to an increased blood flow. The rapidly moving blood transports the glucose molecules and enables the rapidly consumed supply to be replenished as needed. An increase in insulin is simply not necessary.
In addition to overestimating the potential benefits of increased insulin like activity through vanadyl sulfate, it also appears that proponents of the supplement also overlooked some of the potential dangers. Insulin does much more than enable glucose and amino acid uptake in muscle cells; it is one of the body's primary regulatory hormones. In addition, insulin also helps to synthesize both protein and fat molecules.
In December of 1996, a research team at the School of Pharmacy at the University of Otago in New Zealand performed a study on the effects of oral vanadyl sulfate on body composition and athletic performance. In the twelve week, double-blind placebo controlled test, the results were astounding. To test the strength gains of the subjects, a strength baseline was established at the beginning of the study. In addition, subjects were measured for body fat percentage and overall lean body mass. At the beginning of the study, the strength of all participants was assessed using the 1 and 10 repetition maximum for bench press and leg press. Throughout the twelve week period, subjects worked out with a partner. One subject took vanadyl sulfate (.5mg/day) and the other took a placebo. At the end of the double-blind study, the researchers concluded that with regard to side effects, oral vanadyl sulfate appeared to be well tolerated, however, they also concluded that "oral vanadyl sulfate was ineffective in changing body composition in weight -training athletes".
Specifically, both groups gained (.07%) body fat and had almost identical strength gains.
3',5,7-Trihydroxy-4'-methoxyflavanone (Hesperetin)
Generic Names: Cyanidanon 4'-Methyl Ether 1626; Hesperitin; YSO2
Hesperidin (a flavonone glycoside) is water-soluble due to the presence of the sugar part in its structure, so on ingestion it releases its aglycone, i.e, hesperetin. Hesperidin is found in Citrus fruits.
Potential uses include lowering cholesterol and, possibly, otherwise favorably affecting lipids. In vitro research also suggests the possibility that hesperetin might have some anticancer effects and that it might have some anti-aromatase activity.