Pro-Stanivar Information (Prohormones)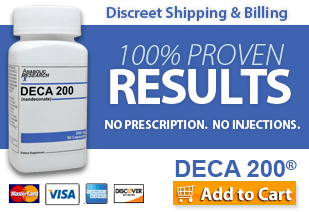 Ratings
Ingredients
Manufactured by:
LGI
Supplement Facts:
Serving Size: 1 Cap
Servings Per Container: 60
Ingredients:
4-chloro-17a-methyl-androst-1, 4-diene-3-17-diol 25mg
2a, 17a-dimethyl-5a-androstane-3-one-17b-ol 15mg
Saw Palmetto Berries 125mg
Milk Thistle (80% Silymarin) 200mg
N-acetyl-L-cysteine (NAC) 200mg
Bottle recommended dosage: 1-2 pills daily for no more than 30 days.
Both compounds are known for their anabolic properties accompanied by fat loss and minimal androgenic side effects. Users can expect dry and lean gains while experiencing cooresponding gains in strength.
Pro-Stanivar also has a liver detox and antioxidant blend added for cycle support that consist of milk thistle, N-Acetyl-L-Cysteine (NAC), and Saw Palmetto.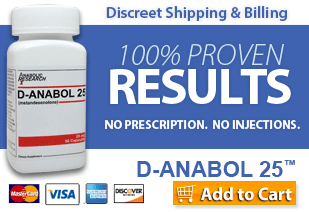 Pro-Stanivar Ingredients
2a,17a-dimethyl-5a-androst-3-one-17b-ol (Superdrol)
Alternate nomenclature: 2a-17a di-methyl etiocholan 3-one, 17b-ol
Trade name: Superdrol
Superdrol is a powerful anabolic designer steroid brought to market in 2005, however due pressure by the FDA, the original Superdrol was pulled and is no longer available. Like many other compounds, it has been made available again through the production of clones such as M-Drol (Competetive Edge Labs) and Methadrol (iForce Nutrition).
These clones are the most popular and common superdrol clones. They're both the same active compound (2a, 17a Dimethyl Etiocholan 3-One, 17b-Ol). Since the original Superdrol is not available, going with a clone is the only option, however quality clones will produce identical results to the original Superdrol.
Superdrol is perhaps the most powerful compound available on the legal market, as well as one of the most toxic. Superdrol is only for advanced users that previous experience with prohormone cycles and several years of proper lifting and dieting.
There are several products based on the Supderdrol compound that have slight variations that may result in better/lesser gains and or a reduced/increased risk of side effects.
4-chloro-17a-methyl-androst-1,4-diene-3b,17b-diol (Halodrol)
Trade name: Halodrol, also known as H-Drol
Halodrol is a 17aa steroid that converts to the steroid oral Turinabol after interaction with 3b-HSD at an estimated rate of about 5%. Because of this low conversion, doses must be higher than other 17aa pro-steroids. However, it is suspected that Halodrol has decent potency without conversion as good results are seen despite the relatively low conversion to Turinabol. Halodrol appears to be about as potent as testosterone, and significantly less androgenic.
Because of the 4-chloro group, halodrol has no progestational effects, it cannot interact with the aromatase enzyme, and it produces inactive 4-chloro-DHT metabolites. This makes androgenic side-effects such as hair loss, high blood pressure, acne and prostate enlargement less likely.
The lack of androgenic potency might be expected to create problems with gyno, however the low SHBG binding affinity has minimal interference with SHBG levels and/or freely circuiting estrogen and testosterone. It does not appear that halodrol has a significant gyno risk.
Because halodrol must be used at such a high dose to see noticeable effects, liver toxicity may become an issue. Therefore it is recommended to use a liver protecting supplement before and during halodrol cycles.
Gains from Halodrol generally take a few weeks to notice, but users can expect solid increases in strength, lean muscle mass, improved vascularity and minimal water retention. This allows some of the gains to be kept after the cycle if good diet and training are continued. Quick dramatic gains in size and strength are not generally noticed with Halodrol.
H-Drol is one of the most popular and proven compounds on the market and is considered good for beginners due to it's reputation for minimal side effects and dry gains that are relatively easy to maintain after the cycle is complete.
N-acetyl-L-cysteine (NAC)
Acetylcysteine, also known as N-acetylcysteine or N-acetyl-L-cysteine (abbreviated NAC), is a pharmaceutical drug and nutritional supplement used primarily as a mucolytic agent and in the management of paracetamol (acetaminophen) overdose. Other uses include sulfate repletion in conditions, such as autism, where cysteine and related sulfur amino acids may be depleted.
Cysteine is an amino acid that can be found throughout the body. N-acetyl-L-cysteine (NAC), a modified form of cysteine, has been shown to increase levels of the antioxidant glutathione. Antioxidants such as glutathione can reduce cell damage, speed recovery from injury and aid muscle growth.
NAC is a popular supplement with a wide variety of uses. Because it reduces muscle damage and strengthens the immune system, NAC is used by endurance athletes such as long-distance runners, cyclists and triathletes. Many athletes include NAC in their diet when they are in the early stages of recovering from an injury.
The anabolic effect of NAC on muscle tissue also makes it popular with athletes wanting to gain lean muscle size and strength, including body builders, rugby players, and sprinters.