Post Cycle 3X Information (Post Cycle Support)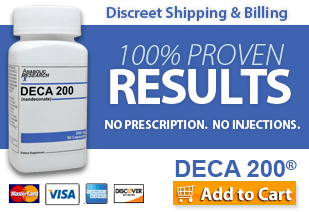 Ratings
Ingredients
Manufactured by:
Vital Labs
Serving Size
2 capsules
Servings Per Container
60
Ingredients
Tribulus terrestris - 700mg
Trans Reservatol 50% - 800mg
Eurycoma Longfolia (Longjack) 100:1 - 100mg
Caffeine - 20mg
Milk Thistle - 200mg
NAC (N-acetyl-L-cysteine) - 100mg
ZMA (Zinc Aspartate) - 30mg
Magnesium - 400mg
Indole 3 Carbinol - 200mg
Avena Sativa - 400mg
Directions for use
For best results take 2 capsules twice per day.
Plenty of stuff here:
Reservatol for inhibit estrogen
Tribulus and Long Jack for test boost
NAC and Milk Thistle for liver care
But there are plenty of question out there as to how effective many of these compounds are, or if they are effective at all.
NAC and Milk Thistle have shown some documented liver support properties. Reservatol does seem to impact estrogen, though benefits are unproven. And so far most natural test boosters have yet to prove out.
This is probably a good ancillary supplement to run alongside your cycle and during your post cycle. But if you're taking a stronger prohormone, like Superdrol, Tren or Epistane, you're going to want nolvadex or chlomid to help during the post cycle.
For the milder prohormones such as halodrol and protomoax, you could probably get away without having to have the prescription medications.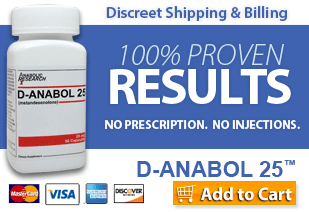 Post Cycle 3X Ingredients
Avena Sativa (Common Oat)
The common oat (Avena sativa) is a species of cereal grain grown for its seed, which is known by the same name. While oats are suitable for human consumption as oatmeal and rolled oats, one of the most common uses is as livestock feed.
Oats are most commonly rolled or crushed into oatmeal or ground into oat flour. Oatmeal is chiefly eaten as porridge, but may also be used in a variety of baked goods, such as oatcakes, oatmeal cookies, and oat bread. Oats are also an ingredient in many cold cereals, in particular muesli and granola. Oats may also be consumed raw, and cookies with raw oats are becoming popular.
In Britain, oats used for brewing beer. Oatmeal stout is one variety brewed using a percentage of oats for the wort. A cold, sweet drink called Avena made of ground oats and milk is a popular refreshment throughout Latin America.
Oat bread was first manufactured in Britain, where the first oat bread factory was established in 1899. In Scotland, a dish called sowans was made by soaking the husks from oats for a week, so that the fine, floury part of the meal remained as sediment to be strained off, boiled and eaten. Oats are also widely used there as a thickener in soups, as barley or rice might be used in other countries.
Oat extract can also be used to soothe skin conditions. It is the principal ingredient for the Aveeno line of products.
Oat grass has been used traditionally for medicinal purposes, including to help balance the menstrual cycle, treat dysmenorrhoea, and for osteoporosis and urinary tract infections.
Oats are generally considered healthful. The discovery of the healthy cholesterol-lowering properties has led to wider appreciation of oats as human food.
Oats contain more soluble fibre than any other grain, resulting in slower digestion and an extended sensation of fullness. One type of soluble fibre, beta-glucans, has proven to help lower cholesterol.
Oats are the only cereal containing a globulin or legume-like protein, avenalin, as the major (80%) storage protein. The more typical cereal proteins, such as gluten and zein, are prolamines (prolamins). The minor protein of oat is a prolamine, avenin.
Oat protein is nearly equivalent in quality to soy protein, which World Health Organization research has shown is equal to meat, milk, and egg protein. The protein content of the hull-less oat kernel (groat) ranges from 12 to 24%, the highest among cereals.
Coeliac disease (celiac disease) is often associated with the ingestion of a group of proteins labelled prolamines, or more commonly, gluten. Oats lack many of the prolamines found in wheat; however, oats do contain avenin. Avenin is a prolamine that is toxic to the intestinal mucosa of avenin-sensitive individuals, and can trigger a reaction.
The most recent research indicates that some cultivars of oat can be a safe part of a gluten-free diet, because different varieties of oat have different levels of toxicity. Although oats do contain avenin, there are several studies suggesting that this may not be problematic for all coeliacs.
Caffeine
Caffeine is a bitter, white crystalline xanthine alkaloid that acts as a stimulant drug. Caffeine is found in varying quantities in the seeds, leaves, and fruit of some plants, where it acts as a natural pesticide that paralyzes and kills certain insects feeding on the plants.
In humans, caffeine acts as a central nervous system stimulant. Caffeine is toxic at sufficiently high doses, but ordinary consumption poses few known health risks, even when carried on for years. There may be a modest protective effect against some diseases, including certain types of cancer.
Caffeine has diuretic properties when administered to people who are not used to it, but regular users develop a tolerance to this effect, and studies have generally failed to support the common notion that ordinary consumption contributes significantly to dehydration. With heavy use, strong tolerance develops rapidly and caffeine can produce clinically significant physical and mental dependence.
Caffeine is used both recreationally and medically to reduce physical fatigue and to restore alertness when drowsiness occurs. It produces increased wakefulness, faster and clearer flow of thought, increased focus, and better general body coordination. The amount of caffeine needed to produce effects varies from person to person, depending on body size and degree of tolerance. Effects begin less than an hour after consumption, and a moderate dose usually wears off in about five hours.
Consumption of more than 250 mg per day can lead to a condition known as caffeinism, a combination of caffeine dependency with a wide range of unpleasant physical and mental conditions including nervousness, irritability, restlessness, insomnia, headaches, and heart palpitations after caffeine use.
Coffee consumption is associated with a lower overall risk of cancer. This is primarily due to a decrease in the risks of hepatocellular and endometrial cancer, but it may also have a modest effect on colorectal cancer. Heavy coffee consumption may increase the risk of bladder cancer. Caffeine has been shown to inhibit cellular DNA repair mechanisms. There is little or no evidence that caffeine consumption increases the risk of cardiovascular disease, and it may somewhat reduce the risk of type 2 diabetes.
Drinking four or more cups of coffee per day does not affect the risk of hypertension compared to drinking little or no coffee. However those who drink 1-3 cups per day may be at a slightly increased risk. Caffeine increases intraocular pressure in those with glaucoma but does not appear to affect normal individuals. It may protect people from liver cirrhosis. Caffeine may increase the effectiveness of some medications including ones used to treat headaches.
Indole-3-carbinol
Indole-3-carbinol is produced by the breakdown of the glucosinolate glucobrassicin, which can be found at relatively high levels in cruciferous vegetables.
Indole-3-carbinol is the subject of on-going Biomedical research into its possible anticarcinogenic, antioxidant, and anti-atherogenic effects. Research on indole-3-carbinol has been conducted primarily using laboratory animals and cultured cells. Limited and inconclusive human studies have been reported.
A recent review of the biomedical research literature found that "evidence of an inverse association between cruciferous vegetable intake and breast or prostate cancer in humans is limited and inconsistent" and "larger randomized controlled trials are needed" to determine if supplemental indole-3-carbinol has health benefits.
Indole-3-carbinol occurs naturally in cruciferous vegetables such as cabbage, broccoli, brussels sprouts, and kale. It is also widely available in supplement form.
Indole-3-carbinol blocks estrogen receptor sites on the membranes of breast and other cells, thereby reducing the risk of cervical and breast cancer. Indole-3-carbinol increases the ratio of 2-hydroxyestrone to 16 alpha-hydroxyestrone and inhibits the 4-hydroxylation of estradiol. This is a favourable action of indole-3-carbinol because 16 alpha-hydroxyestrone and 4-hydroxyestrone have carcinogenic action. The estrogen metabolite 2-hydroxyestrone has protective against several types of cancer.
Long Jack (Eurycoma Longifolia, Tongkat Ali, Pasak Bumi)
Long Jack (Eurycoma longifolia - commonly called tongkat ali or pasak bumi) is a flowering plant in the family Simaroubaceae, native to Indonesia, Malaysia, and, to a lesser extent, Thailand, Vietnam, and Laos.
Even though there are other legitimate medical areas of interest in Eurycoma longifolia, most Southeast Asians consume it for the plant's impact on sexual conduct. Already in 2001, Malaysian scientific researchers opened their peer-reviewed, Medline-archived report on Eurycoma longifolia's effect on lab rats with the statement "that Eurycoma longifolia Jack commonly known as Tongkat Ali has gained notoriety as a symbol of man's ego and strength by the Malaysian men because it increases male virility and sexual prowess during sexual activities."
Some scientific studies found that it enhances sexual characteristics and performance in rodents. Other laboratory animal tests have produced positive indications, with one extract having been observed to increase sexual activity in mature rats, including arousal, sniffing, and mounting behavior. In an experiment conducted on male rats, it was found that eurycoma longifolia increases sperm count. The authors also reported that the plasma testosterone level of Eurycoma longifolia extract treated rats "was significantly increased when compared with that of the control and infertile animals."
Another group of scientists confirmed that Eurycoma longifolia has the capacity to "reverse the inhibitory effects of estrogen on testosterone production and spermatogenesis." One Medline-indexed journal article cited as result that Eurycoma longifalia had an effect similar to testosterone replacement therapy in counteracting ostereoposis.
In a placebo-controlled human study with healthy young men in a weight-training program, it was found that "the lean body mass of the treatment group showed a significant increment, from 52.26 (7.18) kg to 54.39 (7.43) kg (p = 0.012)." The results of the study were published in the peer-reviewed British Journal of Sports Medicine.
The anabolic impact of Eurycoma longifolia has been confirmed in the animal model, when the size and weight of just one muscle was measured in treated and untreated rats of equal size. "Results showed that 800 mg/kg of butanol, methanol, water and chloroform fractions of E. longifolia Jack significantly increased (p<0.05) the leavator ani muscle".
Because of Eurycoma longifolia's testosterone-enhancing capacity, it has been included in numerous supplements marketed primarily to body building men. In gym circles, Eurycoma longifolia Jack is commonly referred to as Longjack.
Magnesium Aspartate (Magnesium)
Magnesium aspartate is the magnesium salt of aspartic acid and is used as a a mineral supplement for magnesium supplementation.
Magnesium is a vital component of a healthy human diet. Human magnesium deficiency is relatively common, with only 32% of the United States meeting the RDA-DRI. Low levels of magnesium in the body has been associated with the development of a number of human illnesses such as asthma, diabetes, and osteoporosis.
Intracellular magnesium is correlated with intracellular potassium. Magnesium is absorbed in the gastrointestinal tract, with more absorbed when status is lower. In humans, magnesium appears to facilitate calcium absorption. Low and high protein intake inhibit magnesium absorption, and other factors such as phosphate, phytate, and fat affect absorption.
Spices, nuts, cereals, coffee, cocoa, tea, and vegetables are rich sources of magnesium. Green leafy vegetables such as spinach are also rich in magnesium as they contain chlorophyll. Observations of reduced dietary magnesium intake in modern Western countries compared to earlier generations may be related to food refining and modern fertilizers that contain no magnesium.
Numerous magnesium dietary supplements are available. Magnesium oxide, one of the most common because it has high magnesium content per weight, has been reported to be the least bioavailable. Magnesium citrate has been reported as more bioavailable than oxide or amino-acid chelate forms.
Excess magnesium in the blood is filtered at the kidneys, and for this reason it is difficult to overdose on magnesium from dietary sources alone. With supplements, overdose is possible, however, particularly in people with poor renal function.
Alcoholism can produce a magnesium deficiency, which is easily reversed by oral or parenteral administration, depending on the degree of deficiency.
Milk Thistle (SILYMARIN)
The milk thistle is a thistle of the genus Silybum Adans., a flowering plant of the daisy family (Asteraceae). They are native to the Mediterranean regions of Europe, North Africa and the Middle East. The name "milk thistle" derives from two features of the leaves: they are mottled with splashes of white and they contain a milky sap.
The seeds of the milk thistle have been used for 2000 years to treat chronic liver disease and protect the liver against toxins. Increasing research is being undertaken on the physiological effects, therapeutic properties and possible medical uses of milk thistle.
Research into the biological activity of silymarin and its possible medical uses has been conducted in many countries since the 1970s. Milk thistle has been reported to have protective effects on the liver and to greatly improve its function. It is typically used to treat liver cirrhosis, chronic hepatitis (liver inflammation), toxin-induced liver damage, and gallbladder disorders.
Reviews of the literature covering clinical studies of silymarin vary. A review using only studies with both double-blind and placebo protocols concluded that milk thistle and its derivatives "does not seem to significantly influence the course of patients with alcoholic and/or hepatitis B or C liver diseases".
A different review of the literature performed for the U. S. Department of Health and Human Services found that while there is strong evidence of legitimate medical benefits, the studies done to date are of uneven design and quality that no firm conclusions about degrees of effectiveness for specific conditions or appropriate dosage can yet be made.
A review of studies of silymarin and liver disease which are available on the web shows an interesting pattern in that studies which tested low dosages of silymarin concluded that silymarin was ineffective[13], while studies which used significantly larger doses concluded that silymarin was biologically active and had therapeutic effects.
Beside benefits for liver disease, other unproven treatment claims include:
Used as a post (oral steroid) cycle therapy for body builders and/or in the hopes of reducing or eliminating liver damage
Lowering cholesterol levels
Reducing insulin resistance in people with type 2 diabetes who also have cirrhosis
Reducing the growth of cancer cells in breast, cervical, and prostate cancers.
Used in many products claiming to reduce the effects of a hangover
Used by individuals withdrawing from opiates, especially during the Acute Withdrawal Stage.
Reducing liver damaging effects of chemotherapeutic drugs
Clinical study has shown that liver function tests can be improved in active hepatitis patients.
N-acetyl-L-cysteine (NAC)
Acetylcysteine, also known as N-acetylcysteine or N-acetyl-L-cysteine (abbreviated NAC), is a pharmaceutical drug and nutritional supplement used primarily as a mucolytic agent and in the management of paracetamol (acetaminophen) overdose. Other uses include sulfate repletion in conditions, such as autism, where cysteine and related sulfur amino acids may be depleted.
Cysteine is an amino acid that can be found throughout the body. N-acetyl-L-cysteine (NAC), a modified form of cysteine, has been shown to increase levels of the antioxidant glutathione. Antioxidants such as glutathione can reduce cell damage, speed recovery from injury and aid muscle growth.
NAC is a popular supplement with a wide variety of uses. Because it reduces muscle damage and strengthens the immune system, NAC is used by endurance athletes such as long-distance runners, cyclists and triathletes. Many athletes include NAC in their diet when they are in the early stages of recovering from an injury.
The anabolic effect of NAC on muscle tissue also makes it popular with athletes wanting to gain lean muscle size and strength, including body builders, rugby players, and sprinters.
Trans Resveratrol
Resveratrol (3,5,4'-trihydroxy-trans-stilbene) is a stilbenoid, a type of polyphenol, and a phytoalexin produced naturally by several plants when under attack by pathogens such as bacteria or fungi.
Resveratrol is currently a topic of numerous animal and human studies into its effects. The effects of resveratrol on the lifespan of many model organisms remain controversial, with uncertain effects in fruit flies, nematode worms, and short-lived fish. In mouse and rat experiments, anti-cancer, anti-inflammatory, blood-sugar-lowering and other beneficial cardiovascular effects of resveratrol have been reported. Most of these results have yet to be replicated in humans.
In the only positive human trial, extremely high doses (3–5 g) of resveratrol in a proprietary formulation designed to enhance its bioavailability have been necessary to significantly lower blood sugar. Despite mainstream press alleging resveratrol's anti-aging effects, there is little present scientific basis for the application of these claims to mammals.
Resveratrol is found in the skin of red grapes and is a constituent of red wine. Resveratrol has also been produced by chemical synthesis or by biotechnological synthesis (metabolic engineered microorganisms) and is sold as a nutritional supplement derived primarily from Japanese knotweed.
Bioavailability
Although trans-resveratrol appears to be well-absorbed by humans when taken orally, its bioavailability is relatively low due to its rapid metabolism and elimination. Resveratrol metabolites are primarily detected upon oral exposure to trans-resveratrol. When six healthy men and women took an oral dose of 25 mg of trans-resveratrol, only traces of the unchanged resveratrol were detected in plasma. Plasma concentrations of resveratrol and metabolites peaked around 60 minutes later.
A study in 12 healthy men administered an oral dose of 25 mg of trans-resveratrol per 70 kg of body weight reported that serum concentration of resveratrol and metabolites peaked at 30 minutes after administration. Results of another study suggested that the bioavailability of resveratrol from grape juice, which contains mostly glucosides of resveratrol (piceid), may be even lower than that of trans-resveratrol.
Estrogenic and Anti-estrogenic Activities
Endogenous estrogens are steroid hormones synthesized by humans and other mammals; these hormones bind to estrogen receptors within cells. The estrogen-receptor complex interacts with unique sequences in DNA (estrogen response elements; EREs) to modulate the expression of estrogen-responsive genes. A compound that binds to estrogen receptors and elicits similar responses to endogenous estrogens is considered an estrogen agonist, while a compound that binds estrogen receptors but prevents or inhibits the response elicited by endogenous estrogens is considered an estrogen antagonist.
The chemical structure of resveratrol is very similar to that of the synthetic estrogen agonist, diethylstilbestrol, suggesting that resveratrol might also function as an estrogen agonist. However, in cell culture experiments resveratrol acts as an estrogen agonist under some conditions and an estrogen antagonist under other conditions. In estrogen receptor-positive breast cancer cells, resveratrol acted as an estrogen agonist in the absence of the endogenous estrogen, 17beta-estradiol, but acted as an estrogen antagonist in the presence of 17beta-estradiol.
At present, it appears that resveratrol has the potential to act as an estrogen agonist or antagonist depending on such factors as cell type, estrogen receptor isoform (ER alpha or ER beta), and the presence of endogenous estrogens.
Tribulus Terrestris
Tribulus terrestris is one of the most recent herbal supplements claimed to have ergogenic (muscle building) effect, achieved by 'naturally' boosting testosterone levels. Tribulus terrestris (aka puncture weed/vine or caltrops) grows mainly in sandy soil and has a fruit encased in a sharp, spiny burr. The extract from the fruit has been used in herbal medicine as a diuretic, and for colic pains, hypertension and hypercholesterolemia (high cholesterol). But the reason we're interested in it is becuase it's also been reputed to increase testosterone levels in animals.
The active agent in Tribulus is thought to be protodioscin, a precursor to dehydroepiandrosterone (DHEA), which is a precursor to testosterone. Tribulus is also believed to indirectly affect testosterone levels by stimulating the release of leutinizing hormone (LH), which stimulates the natural production of testosterone.
Does Tribulus Terrestris Work? I was only able to find two published studies on the effects of Tribulus terrestris supplementation in humans.
In the first study looked at the effects of Tribulus terrestris supplementation during training on body composition and performance. Fifteen resistance-trained males ingested either 3.21mg per kilogram of bodyweight of either a placebo or Tribulus terrestris for eight weeks during a standardized resistance-training program. Results showed Tribulus terrestris supplementation had no significant effects on changes in mood states, total body weight, percent body fat, or gains in
bench press or leg press. Although LH and testosterone levels were not assessed in this study, results indicated that Tribulus terrestris supplementation of approximately 250mg a day during resistance training had no significant effects.
In the first phase of another study 10 subjects then ingested a placebo or a supplement containing 100mg androstenedione, 50mg DHEA, 250mg Tribulus terrestris, 195mg Chrysin, 100mg Indole-3-carbinol, and 180mg Saw palmetto. Blood samples were obtained every hour for six hours, with results showing significantly increased androstenedione levels. However, no significant differences were between the placebo and anabolic precursor trials in LH, follicle stimulating hormone (FSH), estradiol, free testosterone, or total testosterone levels. These findings indicate that although anabolic precursors may
increase androstenedione levels, they have no significant effect on other androgenic or estrogenic hormones.
In the second phase of the same study, 20 untrained male subjects participated in a 3-day per week resistance training program for 8 weeks. The subjects took either a placebo or a supplement containing 300mg androstenedione, 150mg DHEA, 750mg Tribulus terrestris, 625mg Chrysin, 300mg Indole-3-carbinol, and 540mg Saw palmetto every day during weeks 1, 2, 4, 5, 7, and 8. Results revealed that Saw palmetto supplementation during training increased fasting androstenedione, estradiol, and estrone levels while decreasing high-density lipoproteins levels. No significant differences were observed in LH, FSH, total testosterone, free testosterone, or estriol levels. There were also no significant differences observed in body composition, muscle fiber diameter, or gains in 1RM strength. These findings suggest Tribulus terrestris at 750mg per day with other anabolic precursors does not significantly affect body composition or training adaptations.
So despite claims, there's no current data supporting the ergogenic value of Tribulus terrestris for resistance-trained athletes.
Ba-BAM!
Zinc Aspartate
Zinc L-aspartate, often simply called zinc aspartate, is a chelated mineral supplement and an important naturally occurring bioavailable delivery form of zinc. Zinc aspartate is a salt of zinc with the amino acid aspartic acid.
Zinc is an essential trace element, necessary for plants, animals, and microorganisms. Zinc is found in nearly 100 specific enzymes (other sources say 300), serves as structural ions in transcription factors and is stored and transferred in metallothioneins. It is "typically the second most abundant transition metal in organisms" after iron and it is the only metal which appears in all enzyme classes.
In humans, zinc interacts with "a wide range of organic ligands" and has roles in the metabolism of RNA and DNA, signal transduction, and gene expression. It also regulates apoptosis.