PCT Revolution Black Information (Post Cycle Support)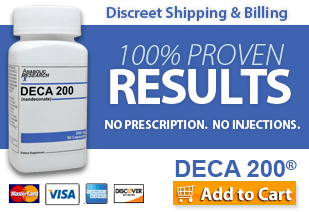 Ratings
Ingredients
Manufactured by:
Redefine Nutrition
Serving Size
1 Capsule
Servings per Container
60
Ingredients
Arimistane (99.9% HPLC Verified Androsta-3,5-Diene-7,17-Dione) - 50mg
Testosterone Amplification Blend - 325mg
D-Aspartic Acid (DAA)
Fenugreek (50% Fenuside)
Eurycoma longfolia
Liver Enzyme Regulation Matrix - 175mg
NAC (n-Acetyl-Cysteine)
Milk Thistle (80% Silymarin)
Vitamin C
Prostate Shield - 180mg
Saw Palmetto
Pygeum Africanum Bark Extract
Stinging Nettle
Lycopene
Selenium
Cardiovascular Support - 100mg
Red Yeast Rice
CoQ10
Recommended use
Take 2-4 capsules at night before bed. For best results, continue use of PCT Revolution Black for 4-8 weeks. Do not exceed 8 weeks of continued usage.
I'll be straight up honest here: when it comes to over-the-counter post cycle therapy products, I have not idea if they work. But I know a guy... right?
In any case, this guy ran a 5 week run of Havoc doing pulse dosing, 30mg Mon/Wed/Fri. He gained a solid 8 pounds, did no PCT and kept it all.
He did another run, later, of an Epi/Orasten A stack for 6 weeks, gaied 7 pounds (did a recomp) did 3 weeks PCT with Nolvadex, and kept it all.
I Guess what I'm getting at here is that I have no idea if this stuff works when it comes to getting your hormone levels back in balance after using a prohormone.
That's not to say it doesn't have any other benefits. Many of the ingredients are proven to have positive health effects: DAA, Vitamin C, NAC, Co-Q10, Stinging Nettle, Milk Thistle.... but you can get all that stuff stand-alone too.
The literature does provide something interesting; a warning:
Do not use this product if you are at risk for or are being treated for high blood pressure, heart, kidney, thyroid or psychiatric disease, anxiety, depression, seizure disorders, strokes, or any other medical condition. Do not take this product if you are using antidepressants, MAO/MAOI inhibitors or any other prescription drugs. Do not use for more than 30 days without a 90 day break. Not for use in women or in any persons under the age of 21. Keep away from children.
If you are a professional or amateur athlete subject to performance enhancing substance testing, do not use this product unless cleared by your sanctioning body as it may cause a false reactive result for a urine or blood drug test.
So it seems plain that the manufacturers think it could potentially have some effect (and they want to be legally shielded from any nefarious results).
Just for grins, here are the ingredient claims:
<ul>
<li>D-Aspartic Acid has been shown in human studies to boost natural testosterone in human males in 12 days.
<li>Fenugreek has demonstrated a significant effect on aspects of libido and works to maintain testosterone levels.
<li>Red Yeast Rice and CoQ10 have proven to be a one-two punch managing HDL and LDL cholesterol levels.
<li>Powerful combination of NAC and Silymarin helps detoxify liver and restore healthy liver enzyme levels.
<li>Silymarin has also been shown to protect the liver from toxins.
<li>Pygeum Africanum is known to control the growth of the prostate gland, and has been identified as the first naturally occurring ingredient to do so.
<li>Real levels of Saw Palmetto, Lycopene, Stinging Nettle, and Selenium make this a complete prostate shield.
</ul>
There are plenty of people out there using this. I guess, like most things, how it works for you is, well, how it works for you. And there's only one way to figure that out....
I'll caveat though - if you're running a strong prohormone, have some Nolvadex or Chlomid or Tamoxofen on hand. You know, just in case....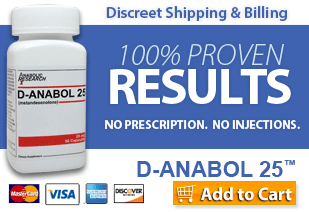 PCT Revolution Black Ingredients
Androsta-3,5-Diene-7,17-Dione (Arimistane)
This is being marketed as an Armoatase Inhibitor (AI) and cortisol inhibitor.
It's a metabolite of 7-Keto DHEA. The usual dosage of 7 Keto is 100-200mg, but this is not 7 Keto, it is 7 Keto DHEA. They're different.
This from Patrick Arnold over at Prohormoe Forum.com:
"The whole family of 7-oxygenated dhea metabolites are fascinating compounds, for many reasons other than aromatase inhibition. The compound under discussion here is not a major metabolite though, and so its very unlikely you could acheive therapeutic drug levels in your body by ingesting any reasonable amount of 7-keto"
From all the research I did, it would appear as though the jury is still out on this as far as to whether or not it actually does what the marketers claim.
There were some in vitro (lab test) that show AI properties, but no studies yet as to whether or not it translates into real life.
Coenzyme Q10
Coenzyme Q10 (CoQ10) is a compound found naturally in the energy-producing center of the cell known as the mitochondria. CoQ10 levels are reported to decrease with age and to be low in patients with some chronic diseases such as heart conditions, muscular dystrophies, Parkinson's disease, cancer, diabetes, and HIV/AIDS.
CoQ10 is involved in making an important molecule known as adenosine triphosphate (ATP). ATP serves as the cell's major energy source and drives a number of biological processes, including muscle contraction and the production of protein. CoQ10 also works as an antioxidant.
Clinical research suggests that using coenzyme Q10 supplements alone or in combination with other drug therapies and nutritional supplements may help prevent or treat heart disease, high blood pressure, high cholesterol, and diabetes.
Primary dietary sources of CoQ10 include oily fish, organ meats, and whole grains. Most individuals obtain sufficient amounts of CoQ10 through a balanced diet, but supplementation may be useful for individuals with particular health conditions or taking certain medications.
D-Aspartic Acid (DAA)
Aspartic acid is a non-essential amino acid, meainingit can be synthesized by th body. Aspartic acid is found in:
Animal sources: luncheon meats, sausage meat, wild game
Vegetable sources: sprouting seeds, oat flakes, avocado, asparagus[citation needed], young sugarcane, and molasses from sugar beets.
Dietary supplements, either as aspartic acid itself or salts (such as magnesium aspartate)
The sweetener aspartame (NutraSweet, Equal, Canderel, etc.)
D-Aspartic Acid (DAA - one of the two form of Aspartic Acid) is present in neuroendocrine tissues of humans and plays a role in the synthesis of both LH (Luteinizing hormone, also known as lutropin) and testosterone.
Supplementation with 3 grams (3,000mg) per day resulted in a 33% testosterone increase of 33%. While this might seem impressive, a 33% increase is unlikely to provide any real training boost or visible results. Added to this is that the majority of supplement containg DAA and claiming to be the 'next best thing' typically have a much less than 3g dose.
The straight scoop seems to be that as far as a test booster, DAA isn't that great. You have to take a huge dose for a relatively small effect.
Fenugreek
Fenugreek is a plant in the family Fabaceae used both as an herb (the leaves) and as a spice (the seed).
Fenugreek seeds are a rich source of the polysaccharide galactomannan and saponins such as diosgenin, yamogenin, gitogenin, tigogenin, and neotigogens. Other bioactive constituents of fenugreek include mucilage, volatile oils, and alkaloids such as choline and trigonelline.
Due to its estrogen-like properties, fenugreek has been found to help increase libido and lessen the effect of hot flashes and mood fluctuations that are common symptoms of menopause and PMS. Recent studies have shown that Fenugreek helps lower blood glucose and cholestrol levels, and may be an effective treatment for both type 1 and 2 diabetes. Fenugreek is also being studied for its cardiovascular benefits.
Fenugreek seed is widely used as a milk producing agent by nursing mothers to increase breast milk supply. Studies have shown fenugreek is a potent stimulator of breastmilk production. It can be found in capsule form in many health food stores.
Several human intervention trials demonstrated that the antidiabetic effects of fenugreek seeds ameliorate most metabolic symptoms associated with type-1 and type-2 diabetes in both humans and relevant animal models by reducing serum glucose and improving glucose tolerance.
medicine.
Gelatin
Gelatin is a tasteless substance created from collagen found in animal skin and bones. It is used to thicken liquid in processed foods as well as having applications in photography, cosmetics, and pharmaceuticals. Gelatin is found in many forms of candy, marshmallows, Jell-O, and some types of yogurt. Gelatin can be bought in many grocery stores for use in home cooking. In the vast majority of cases, gelatin is not harmful to the consumer.
Long Jack (Eurycoma Longifolia, Tongkat Ali, Pasak Bumi)
Long Jack (Eurycoma longifolia - commonly called tongkat ali or pasak bumi) is a flowering plant in the family Simaroubaceae, native to Indonesia, Malaysia, and, to a lesser extent, Thailand, Vietnam, and Laos.
Even though there are other legitimate medical areas of interest in Eurycoma longifolia, most Southeast Asians consume it for the plant's impact on sexual conduct. Already in 2001, Malaysian scientific researchers opened their peer-reviewed, Medline-archived report on Eurycoma longifolia's effect on lab rats with the statement "that Eurycoma longifolia Jack commonly known as Tongkat Ali has gained notoriety as a symbol of man's ego and strength by the Malaysian men because it increases male virility and sexual prowess during sexual activities."
Some scientific studies found that it enhances sexual characteristics and performance in rodents. Other laboratory animal tests have produced positive indications, with one extract having been observed to increase sexual activity in mature rats, including arousal, sniffing, and mounting behavior. In an experiment conducted on male rats, it was found that eurycoma longifolia increases sperm count. The authors also reported that the plasma testosterone level of Eurycoma longifolia extract treated rats "was significantly increased when compared with that of the control and infertile animals."
Another group of scientists confirmed that Eurycoma longifolia has the capacity to "reverse the inhibitory effects of estrogen on testosterone production and spermatogenesis." One Medline-indexed journal article cited as result that Eurycoma longifalia had an effect similar to testosterone replacement therapy in counteracting ostereoposis.
In a placebo-controlled human study with healthy young men in a weight-training program, it was found that "the lean body mass of the treatment group showed a significant increment, from 52.26 (7.18) kg to 54.39 (7.43) kg (p = 0.012)." The results of the study were published in the peer-reviewed British Journal of Sports Medicine.
The anabolic impact of Eurycoma longifolia has been confirmed in the animal model, when the size and weight of just one muscle was measured in treated and untreated rats of equal size. "Results showed that 800 mg/kg of butanol, methanol, water and chloroform fractions of E. longifolia Jack significantly increased (p<0.05) the leavator ani muscle".
Because of Eurycoma longifolia's testosterone-enhancing capacity, it has been included in numerous supplements marketed primarily to body building men. In gym circles, Eurycoma longifolia Jack is commonly referred to as Longjack.
Lycopene
Tomatoes are rich in lycopene, a hydrocarbon
antioxidant that is the source of the red coloring in
ripe tomatoes. The potential benefits of
nutritional antioxidants such as lycopene have
received a great deal of attention in the popular
media.
Research shows lycopene from food sources appears to reduce the risk of prostate cancer and possibly other cancers too. More research is needed.
Unlike Alpha-carotene, Beta-carotene, and Beta-cryptoxanthin, lycopene is not a provitamin A carotenoid, meaning that the body cannot convert lycopene into Vitamin A.
Magnesium Stearate
Magnesium stearate is often used as a diluent in the manufacture of medical tablets, capsules and powders. In this regard, the substance is also useful, because it has lubricating properties, preventing ingredients from sticking to manufacturing equipment during the compression of chemical powders into solid tablets.
Magnesium stearate is the most commonly used lubricant for tablets. Studies have shown that magnesium stearate may affect the release time of the active ingredients in tablets, but not that it reduces the over-all bioavailability of those ingredients.
Milk Thistle (SILYMARIN)
The milk thistle is a thistle of the genus Silybum Adans., a flowering plant of the daisy family (Asteraceae). They are native to the Mediterranean regions of Europe, North Africa and the Middle East. The name "milk thistle" derives from two features of the leaves: they are mottled with splashes of white and they contain a milky sap.
The seeds of the milk thistle have been used for 2000 years to treat chronic liver disease and protect the liver against toxins. Increasing research is being undertaken on the physiological effects, therapeutic properties and possible medical uses of milk thistle.
Research into the biological activity of silymarin and its possible medical uses has been conducted in many countries since the 1970s. Milk thistle has been reported to have protective effects on the liver and to greatly improve its function. It is typically used to treat liver cirrhosis, chronic hepatitis (liver inflammation), toxin-induced liver damage, and gallbladder disorders.
Reviews of the literature covering clinical studies of silymarin vary. A review using only studies with both double-blind and placebo protocols concluded that milk thistle and its derivatives "does not seem to significantly influence the course of patients with alcoholic and/or hepatitis B or C liver diseases".
A different review of the literature performed for the U. S. Department of Health and Human Services found that while there is strong evidence of legitimate medical benefits, the studies done to date are of uneven design and quality that no firm conclusions about degrees of effectiveness for specific conditions or appropriate dosage can yet be made.
A review of studies of silymarin and liver disease which are available on the web shows an interesting pattern in that studies which tested low dosages of silymarin concluded that silymarin was ineffective[13], while studies which used significantly larger doses concluded that silymarin was biologically active and had therapeutic effects.
Beside benefits for liver disease, other unproven treatment claims include:
Used as a post (oral steroid) cycle therapy for body builders and/or in the hopes of reducing or eliminating liver damage
Lowering cholesterol levels
Reducing insulin resistance in people with type 2 diabetes who also have cirrhosis
Reducing the growth of cancer cells in breast, cervical, and prostate cancers.
Used in many products claiming to reduce the effects of a hangover
Used by individuals withdrawing from opiates, especially during the Acute Withdrawal Stage.
Reducing liver damaging effects of chemotherapeutic drugs
Clinical study has shown that liver function tests can be improved in active hepatitis patients.
N-acetyl-L-cysteine (NAC)
Acetylcysteine, also known as N-acetylcysteine or N-acetyl-L-cysteine (abbreviated NAC), is a pharmaceutical drug and nutritional supplement used primarily as a mucolytic agent and in the management of paracetamol (acetaminophen) overdose. Other uses include sulfate repletion in conditions, such as autism, where cysteine and related sulfur amino acids may be depleted.
Cysteine is an amino acid that can be found throughout the body. N-acetyl-L-cysteine (NAC), a modified form of cysteine, has been shown to increase levels of the antioxidant glutathione. Antioxidants such as glutathione can reduce cell damage, speed recovery from injury and aid muscle growth.
NAC is a popular supplement with a wide variety of uses. Because it reduces muscle damage and strengthens the immune system, NAC is used by endurance athletes such as long-distance runners, cyclists and triathletes. Many athletes include NAC in their diet when they are in the early stages of recovering from an injury.
The anabolic effect of NAC on muscle tissue also makes it popular with athletes wanting to gain lean muscle size and strength, including body builders, rugby players, and sprinters.
Pygeum Africanum
Also know as Pigeum, red stinkwood, African plum, African prune, alumty, iluo, kirah, natal tree, pigeum africanum
The bark of the pygeum contains an oil with many active ingredients. Pygeum bark gained popularity in Europe in the 1700s but had been used long before that by South African tribes. Later the extract of the bark became a popular form for taking this supplement.
Pygeum has been shown to be beneficial in treating benign prostatic hyperplasia (BPH.) It is especially helpful in increases urinary function, often limited due to enlarged prostate. Combining this supplement with saw palmetto and stinging nettle increase the effectiveness of each herb.
In animal studies, pygeum showed an increase in the volume and viability of sperm in the semen. This indicates a possible use of this herb for treating male infertility.
Some of the less researched, traditional uses of pygeum include use as an aphrodisiac, fever, impotence, kidney disease, malaria, hair loss, partial bladder outlet obstruction (BOO), sexual performance, urinary tract infections, inflammation, malaria, prostatic adenoma, prostatitis, and psychosis.
The powdered bark is made into capsules or a liquid extract. The common intake of pygeum is 50 to 200 mg. It can be taken in a single or divided dose. Taking one 100 mg dose has been found just as effective as taking two 50mg doses at different times.
Red Yeast Rice
Red yeast rice (is a bright reddish purple fermented rice which acquires its color from being cultivated with the mold Monascus purpureus.
In the late 1970s, were isolating lovastatin from Aspergillus and monacolins from Monascus, the latter being the same fungus used to make red yeast rice but cultured under carefully controlled conditions. Chemical analysis showed that lovastatin and monacolin K are identical.
Lovastatin became the patented, prescription drug Mevacor for Merck & Co. Red yeast rice went on to become a contentious non-prescription dietary supplement in the United States and other countries.
Lovastatin and other prescription "statin" drugs inhibit cholesterol synthesis by blocking action of the enzyme HMG-CoA reductase.
Different strains of Monascus fungus will produce different amounts of monacolins. The 'Went' strain of Monascus purpureus, when properly fermented and processed, will yield a dried red yeast rice powder that is approximately 0.4% monacolins, of which roughly half will be monacolin K (identical to lovastatin).
The Food and Drug Administration (FDA) position is that red yeast rice products that contain monacolin K are identical to a drug and subject to regulation. The FDA sent Warning Letters to companies selling red yeast rice at the time and the product disappeared from the market for a few years.
In 2003, red yeast rice products began to reappear in the U.S. market. As of 2010, there are at least 30 brands available. Many of these avoid the FDA restriction by not having any appreciable monacolin content. The labeling on these products often says nothing about cholesterol. If they do not contain lovastatin, do not claim to contain lovastatin, and do not make a claim to lower cholesterol, they are not subject to FDA action.
Two reviews confirm that the monacolin content of red yeast rice supplements vary over a wide range. In 2007, the FDA sent Warning Letters to two dietary supplement companies. One was making a monacolin content claim and the other was not, but the FDA noted that both products contained monacolins. Both products were withdrawn.
Sp the upshot of this is that the current Red Yeast Rice products available (at least in the U.S.) don't contain sufficient monacolin to be effective for cholesterol control.
With that consideration, is doubtful any current red yeast rice product would provide any positive health benefit.
Saw Palmetto (SERENOA REPENS)
Saw palmetto (Serenoa repens, Sabal serrulata) is used popularly in Europe for symptoms associated with benign prostatic hypertrophy (enlargement of the prostate). Although not considered standard of care in the United States, it is the most popular herbal treatment for this condition. Saw palmetto is often combined with nettle extract.
Multiple mechanisms of action have been proposed, and saw palmetto appears to possess 5-?-reductase inhibitory activity (thereby preventing the conversion of testosterone to dihydrotestosterone). Hormonal/estrogenic effects have also been reported, as well as direct inhibitory effects on androgen receptors and anti-inflammatory properties.
Selenium
Selenium is a trace element essential in small amounts, but can be toxic at high levels. Humans and animals require selenium for the function of a number of selenium-dependent enzymes, also known as selenoproteins.
During selenoprotein synthesis, selenocysteine is incorporated into a very specific location in the amino acid sequence in order to form a functional protein.
Selenium supplements are available in several forms. Sodium selenite and sodium selenate are inorganic forms of selenium.
Selenate is almost completely absorbed, but a significant amount is excreted in the urine before it can be incorporated into proteins.
Selenite is only about 50% absorbed but is better retained than selenate once it is absorbed.
Selenomethionine, an organic form of selenium that occurs naturally in foods, is about 90% absorbed. Selenomethionine and selenium-enriched yeast, which mainly supply selenomethionine, are also available as supplements.
The average American diet is estimated to provide about 100 mcg/day of selenium, above the current RDA (55 mcg/day) and appears sufficient to maximize plasma and cellular glutathione peroxidase activity. Eating a varied diet and taking a daily multivitamin supplement should provide sufficient selenium for most people.
Silicon Dioxide (Silica)
The chemical compound silicon dioxide, also known as silica, is an oxide of silicon. Silica is most commonly found in nature as sand or quartz.
Silica is common additive in the production of foods, where it is used primarily as a flow agent in powdered foods, or to absorb water in hygroscopic applications. It is the primary component of diatomaceous earth which has many uses ranging from filtration to insect control. It is also the primary component of rice husk ash which is used, for example, in filtration and cement manufacturing.
Stearic Acid
Stearic acid is the saturated fatty acid with an 18 carbon chain and has the IUPAC name octadecanoic acid. It is a waxy solid, and the salts and esters of stearic acid are called stearates. It occurs in many animal and vegetable fats and oils, but it is more common in animal fat. The important exceptions are cocoa butter and shea butter, whose fatty acids consist of 28–45% stearic acid.
Stearic acid is used in making candles, plastics, dietary supplements, oil pastels and cosmetics, softening rubber, and hardening soaps. Stearic acid is used in aerosol shaving cream products. It is used along with simple sugar or corn syrup as a hardener in candies and to form margarines, shortenings, spreads, and as a cream base for baked products.
Even though stearic acid is a saturated fat, studies have suggested that it has little effect on blood cholesterol levels, because such a high proportion is converted to oleic acid.
Stinging Nettle (Urtica dioica)
Stinging nettle or common nettle, Urtica dioica, is a herbaceous perennial flowering plant, native to Europe, Asia, northern Africa, and North America, and is the best-known member of the nettle genus Urtica. The plant has many hollow stinging hairs called trichomes on its leaves and stems, which act like hypodermic needles that inject histamine and other chemicals that produce a stinging sensation when contacted by humans and other animals. The plant has a long history of use as a medicine and as a food source. In medieval Europe, it was used as a diuretic (to rid the body of excess water) and to treat joint pain.
Stinging nettle has been used for hundreds of years to treat painful muscles and joints, eczema, arthritis, gout, and anemia. Today, many people use it to treat urinary problems during the early stages of benign prostatic hyperplasia or BPH, for urinary tract infections, for hay fever (allergic rhinitis), or in compresses or creams for treating joint pain, sprains and strains, tendonitis, and insect bites.
Studies in people suggest that stinging nettle, in combination with other herbs (especially saw palmetto), may be effective at relieving symptoms such as reduced urinary flow, incomplete emptying of the bladder, post urination dripping, and the constant urge to urinate associated with an enlarged prostate. Laboratory studies have shown stinging nettle to be comparable to finasteride (a medication commonly prescribed for BPH) in slowing the growth of certain prostate cells. However, unlike finasteride, the herb does not decrease prostate size.
The leaves and stems of nettle have been used historically to treat arthritis and for sore muscles. Studies have been small and not conclusive, but do suggest some people find relief from joint pain by applying nettle leaf topically to the painful area.
One preliminary human study suggested that nettle capsules helped reduce sneezing and itching in people with hay fever. Researchers think that may be due to nettle's ability to reduce the amount of histamine the body produces in response to an allergen.
Some preliminary animal studies indicate that nettle may lower blood sugar and blood pressure, but there is not enough evidence to say whether this is also true in humans.
Vitamin C (Ascorbic Acid)
Vitamin C is a water-soluble vitamin necessary for normal growth and development. Water-soluble vitamins dissolve in water. Leftover amounts of the vitamin leave the body through the urine. That means you need a continuous supply of such vitamins in your diet.
Vitamin C is necessary to form collagen, an important protein used to make skin, scar tissue, tendons, ligaments, and blood vessels. It's also essential for healing and repair and maintenance of cartilage, bones, and teeth.
Vitamin C is an antioxidant. Antioxidants are nutrients that block some of the damage caused by free radicals, which are by-products that result when our bodies transform food into energy. The build up of these by-products over time is largely responsible for the aging process and can contribute to the development of various health conditions. Antioxidants also help reduce the damage to the body caused by toxic chemicals and pollutants.
The body does not manufacture Vitamin C, nor does it store it. It is therefore important to include plenty of vitamin C-containing foods in your daily diet.
All fruits and vegetables contain some Vitamin C. The highest sources of vitamin C include green peppers, citrus fruits and juices, strawberries, tomatoes, broccoli, turnip greens and other leafy greens, sweet and white potatoes, cantaloupe, papaya, mango, watermelon, brussels sprouts, cauliflower, cabbage, winter squash, red peppers, raspberries, blueberries, cranberries, and pineapples.