MethylDrol Information (Prohormones)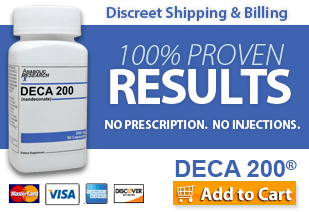 Ratings
Ingredients
Manufactured by:
GE Pharma
Serving Size: 2 Capsules
Servings Per Container: 30
Liver Support Matrix 300mg
Milk Thistle, Dandelion (root and leaf)
N-acetyl Cysteine
Alpha Lipoic Acid
MethylFire Matrix 60mg
3-ethyl-3-methoxy-gona-2, 5 (10)-diene-17-one
Bergamottin (DHB) 25mg
Ajuga Turkestanica 40:1 Extract 420mg
Fenugreek (Trigonella Foenum Graecum) (Seed) Standardized to 50% 270mg
[(S)-2,3-Dihydro-5,7-Dihydroxy-2-(3-Hydroxy-4-Methoxyphenyl-4-H-1-Benzopyran-4-One] 5,7-Dihydroxy-2-(4-Hydroxyphenyl)-4H-1-Benzopyran-4-One Trans-3,5,4'-Trihydroxystillbene 200mg
6-17-keto-etiocholeve-3-0l-tetrahydropyranol 15mg
6-Bromoandrosten-2a-drol 10mg
Directions: Adult males take 1-2 servings daily. Do NOT exceed the recommended dosage.
There are a couple of fishy things about this.
1. Ingredients list 3-ethyl-3-methoxy-gona-2, 5 (10)-diene-17-one, but I can't find that in research. Im thinking they mean 13-ethyl-3-methoxy-gona-2, 5 (10)-diene-17-one. Maybe it's just a typo on the web site. I haven't seen the actual label of the bottle.
2. Just what is 6-17-keto-etiocholeve-3-0l-tetrahydropyranol and 6-Bromoandrosten-2a-drol? I dunno, as I couldn't find anything on either of them.
As far as 13-ethyl-3-methoxy-gona-2, 5 (10)-diene-17-one, there's plenty of info here, but some ofhte stuff in this mix leaves me wondering.....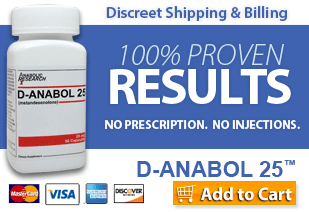 MethylDrol Ingredients
[(S)-2,3-Dihydro-5,7-Dihydroxy-2-(3-Hydroxy-4-Methoxyphenyl-4-H-1-Benzopyran-4-One] 5,7-Dihydroxy-2-(4-Hydroxyphenyl)-4H-1-Benzopyran-4-One Trans-3,5,4'-Trihydroxystillbene
I have not idea what this is. I did some research and the best info thread I could find on it is listed below.
It's supposed to be some sort of aromtase inhibiting compound to prevent testosterone from converting to estrogen.
13-ethyl-3-methoxy-gona-2,5(10)diene-17-one (Max LMG)
Trade names include Max LMG, Tren, Trena, AKA Methoxygonadiene
Common dosage: 60-120mg daily
Common cycle length: 4-6 weeks
Methylated: No
Half-Life:Long (48-72 hours)
Not a 17aa steroid so liver toxicity is not as harsh as with 17aa steorids, however the ethyl group on C-18 may make it slightly more toxic than a non-ethylated steroid (while increasing its oral bio-availability). Max LMG is progestin designed to give solid gains in muscle mass with low water retention. The progestational activity of methoxygonadiene (once it is converted to its active metabolites) is considered to be slightly stronger than nandrolone. This means muscle building with Max LMG in your cycle gives you higher quality hardening effects. Since it acts as anti-progesterone, there are decreased negative effects of extra estrogen and increased libido.
It is legal because it is a progestin, like trenbolone, nandrolone, methyltrienolone and Methyl-Dien. As a progestin, Max LMG is structurally related to the pill RU-486 and as such acts as an "anti-progesterone". This results in decreased estrogen-like effects and an increase in libido.
Research suggests that Max LMG has a half-life of about 6 hours, though it appears that it is closer to 10 hours based upon plasma levels maintained in test subjects. It is not a 17-alkylated analog and has a low potential for liver toxicity.
Most users report good results at a dosage of 75mg a day.
Some comments from users:
"As stated, appears to be an all out bulker. Great for size and strength, but notorious for bloat and the potential for gyno. I've also read that it kills libido pretty quickly. Some of the makers claimed that the libido would remain fine if one didn't use too large of daily doses though. I remember seeing people getting decent gains from 40mg - 50mg (depending on the product). It looks like most guys go up to 75mg though."
"Would be my favorite if it didn't make my nips start burning by the end of week two. Rapid weight gain on it plus the fact its not methyl are pluses. Just keep in mind i've seen many complain about it easily aggrevating gyno."
In the stomach acid, the C-3 methoxy group is rapidly cleaved off and the double bond on the A ring at C-2 is lost. At this point, a 3-oxo is formed and a metabolite known as 13b-ethyl-nor-androstenedione is created, which is chemically similar to norbolethone, and probably where this compound gets most of its effects.
13b-ethyl-nor-androstenedione is about equal to testosterone in anabolic potency, yet less androgenic. This would make this compound fairly light on the hairline with minimal chance of acne or other androgenic side-effects.
With low androgenic activity, this compound may negatively affect the libido and erectile function. The lack of androgenic potency and progestational effects make this compound likely to cause gyno symptoms. Users could stack this compound with testosterone or one of its non-aromatizing metabolites to preserve DHT levels and possibly prevent these side-effects.
Users experience rapid weight gain from this compound partly due to subcutaneous water retention from the progestational activity. Therefore the overall gains from this compound may lead to a bloated appearance. Because of the progestational effects, users should avoid stacking this compound with other gyno aggravating compounds. Max LMG can aromatize to estrogen in small amounts, however not to any significant degree, therefore an aromatase inhibitor would provide little protection against this compound's side-effects.
Max LMG immediately converts in the stomach into a 13b alkylated compound (13b ethyl nor androstenedione) and then makes it all the way to the liver because it is ethylated to survive first pass, and is converted into 13b ethyl nor testosterone, a steroid similar to norbolethone aka the clear.
6, 17-keto-etiocholeve-3-ol tetrahydropyranol
The first references I find to 6, 17-keto-etiocholeve-3-ol tetrahydropyranol indicate it was an ingredient in Nevedex Xtreme by Gaspari Nutrition.
According to that company's literature, 6, 17-keto-etiocholeve-3-ol tetrahydropyranol "is a patent-pending non-androgenic anti-aromatase that utilizes the advanced ether delivery technology. With its ether attachment, this amazing compound has a prolonged half life in the human body which means you only take it once per day as opposed to many times per day like other anti-estrogens."
6-Bromoandrosten-2a-drol
Yet another comppound I can't find any info on. Id this 6 Bromo? There are (at a minimum) 2 different forms of that:
6 alpha-Bromodione is a competitive inhibitor of aromatase enzymes. It works by binding to the active site of the aromatase enzyme resulting in prevention of interaction with other steroids that aromatize. This is great for rapid binding and short term aromatase control, but unfortunately a competitive inhibitor will eventually let go of the enzyme and allow it to do feminizing things to manly hormones. So, only half of the job is done.
6 beta-Bromodione is a mechanism-based irreversible inhibitor of the aromatase enzyme. An irreversible aromatase inhibitor is also referred to as a suicide inhibitor. It acts similar to a competitive inhibitor in the way it binds, but it is both highly selective and will not let go.
Together the two analogs in 6-Bromodione (is this what6-Bromoandrosten-2a-drol is?) make sure estrogen is under control.
Companies have a way or rewriting compounds to make them sound new. So what I'm saying is, can't find any info on theis exact compound, and I have no idea what it is or is supposed to do.
Ajuga Turkestanica (Turkesterone)
Ajuga turkestanica is a plant from Central Asia containing phytoecdysteroids, which include alpha-ecdysone, 2-desoxyecdysterone, ecdysterone, sileneoside A, and turkesterone. This has reportedly been used used by Soviet athletes for anabolic purposes.
Phytoecdysteroids ecdysteron and turkesteron isolated from Ajuga turkestanica decrease the manifestations of uremic intoxication in rats with experimental renal pathology induced by a nephrotoxic mixture. The nephroprotector effect of the phytoecdysteroids studied resembles the action of a steroidal anabolic drug nerobol.
There's some speculation in teh bodybuilding community that Ajuga turkestanica can improve athletic performance, increase muscle strength and endurance, help maintain muscle mass and build muscle and other tissues.
Alpha Lipoic Acid (ALA)
Alpha-lipoic acid (ALA) is an antioxidant made by the body and is found in every cell, where it helps turn glucose into energy. Unlike other antioxidants, which work only in water (such as vitamin C) or fatty tissues (such as vitamin E), ALA is both fat and water soluble.
In the cells of the body, ALA is converted into dihydrolipoic acid. ALA is not the same as alpha linolenic acid, which is an omega-3 fatty acid that may help heart health.
ALA has been proposed as a treatment for alcohol-related liver disease, but so far there is no evidence that it works. ALA has been administered by IV along with silymarin (milk thistle) to treat people who have eaten the poisonous mushroom Amanita, which causes liver damage.
Bergamottin
Bergamottin is a natural furanocoumarin found principally in grapefruit juice. It is also found in the oil of bergamot, from which it was first isolated and from which its name is derived. To a lesser extent, bergamottin is also present in the essential oils of other citrus fruits. Along with the chemically related compound 6,7-dihydroxybergamottin, it is believed to be responsible for the grapefruit juice effect in which the consumption of the juice affects the metabolism of a variety of pharmaceutical drugs.
6,7-dihydroxy Bergamottin (6,7-DHB) is a potent inhibitor of CYP3A4 (IC50 = 25 µM). It appears to be the primary compound in grapefruit juice that is responsible for inhibition of testosterone 6â-hydrolase activity. Ingestion of grapefruit juice during treatment regimes with drugs normally metabolized by cytochrome P450 enzymes of the CYP3A subfamily results in a substantial increase in plasma concentration of these agents. However, giving a patient grapefruit juice or just 6,7-DHB could be advantageous in cases where a drug is metabolized too quickly by CYP3A4.
Dandelion (Taraxacum officinale)
Both the roots and leaves of the Dandelion are used as an herbal supplement, but their effectiveness has not yet been scientifically proven. Proponents of Dandelion claim numerous benefits for a variety of conditions: loss of appetite, upset stomach, intestinal gas, gallstones, joint pain, muscle aches, eczema, bruises, to increase urine production, and as a laxative, skin toner, blood tonic, and digestive tonic.
In foods, dandelion is used as salad greens, and in soups, wine, and teas. The roasted root is used as a coffee substitute. Dandelion is a rich source of vitamins A, B complex, C, and D, as well as minerals such as iron, potassium, and zinc. Of not to prohormone users: In traditional medicine, dandelion roots and leaves were used to treat liver problems.
Dandelion is generally considered safe. Some individuals, however, may develop an allergic reaction from touching dandelion, and others may develop mouth sores. If you have an allergy to ragweed, chrysanthemums, marigold, chamomile, yarrow, daisies, or iodine, you should avoid dandelion. In some people, dandelion can cause increased stomach acid and heartburn. It may also irritate the skin if applied topically. People with gallbladder problems and gallstones should consult a health care provider before eating dandelion.
Fenugreek
Fenugreek is a plant in the family Fabaceae used both as an herb (the leaves) and as a spice (the seed).
Fenugreek seeds are a rich source of the polysaccharide galactomannan and saponins such as diosgenin, yamogenin, gitogenin, tigogenin, and neotigogens. Other bioactive constituents of fenugreek include mucilage, volatile oils, and alkaloids such as choline and trigonelline.
Due to its estrogen-like properties, fenugreek has been found to help increase libido and lessen the effect of hot flashes and mood fluctuations that are common symptoms of menopause and PMS. Recent studies have shown that Fenugreek helps lower blood glucose and cholestrol levels, and may be an effective treatment for both type 1 and 2 diabetes. Fenugreek is also being studied for its cardiovascular benefits.
Fenugreek seed is widely used as a milk producing agent by nursing mothers to increase breast milk supply. Studies have shown fenugreek is a potent stimulator of breastmilk production. It can be found in capsule form in many health food stores.
Several human intervention trials demonstrated that the antidiabetic effects of fenugreek seeds ameliorate most metabolic symptoms associated with type-1 and type-2 diabetes in both humans and relevant animal models by reducing serum glucose and improving glucose tolerance.
medicine.
Milk Thistle (SILYMARIN)
The milk thistle is a thistle of the genus Silybum Adans., a flowering plant of the daisy family (Asteraceae). They are native to the Mediterranean regions of Europe, North Africa and the Middle East. The name "milk thistle" derives from two features of the leaves: they are mottled with splashes of white and they contain a milky sap.
The seeds of the milk thistle have been used for 2000 years to treat chronic liver disease and protect the liver against toxins. Increasing research is being undertaken on the physiological effects, therapeutic properties and possible medical uses of milk thistle.
Research into the biological activity of silymarin and its possible medical uses has been conducted in many countries since the 1970s. Milk thistle has been reported to have protective effects on the liver and to greatly improve its function. It is typically used to treat liver cirrhosis, chronic hepatitis (liver inflammation), toxin-induced liver damage, and gallbladder disorders.
Reviews of the literature covering clinical studies of silymarin vary. A review using only studies with both double-blind and placebo protocols concluded that milk thistle and its derivatives "does not seem to significantly influence the course of patients with alcoholic and/or hepatitis B or C liver diseases".
A different review of the literature performed for the U. S. Department of Health and Human Services found that while there is strong evidence of legitimate medical benefits, the studies done to date are of uneven design and quality that no firm conclusions about degrees of effectiveness for specific conditions or appropriate dosage can yet be made.
A review of studies of silymarin and liver disease which are available on the web shows an interesting pattern in that studies which tested low dosages of silymarin concluded that silymarin was ineffective[13], while studies which used significantly larger doses concluded that silymarin was biologically active and had therapeutic effects.
Beside benefits for liver disease, other unproven treatment claims include:
Used as a post (oral steroid) cycle therapy for body builders and/or in the hopes of reducing or eliminating liver damage
Lowering cholesterol levels
Reducing insulin resistance in people with type 2 diabetes who also have cirrhosis
Reducing the growth of cancer cells in breast, cervical, and prostate cancers.
Used in many products claiming to reduce the effects of a hangover
Used by individuals withdrawing from opiates, especially during the Acute Withdrawal Stage.
Reducing liver damaging effects of chemotherapeutic drugs
Clinical study has shown that liver function tests can be improved in active hepatitis patients.
N-acetyl-L-cysteine (NAC)
Acetylcysteine, also known as N-acetylcysteine or N-acetyl-L-cysteine (abbreviated NAC), is a pharmaceutical drug and nutritional supplement used primarily as a mucolytic agent and in the management of paracetamol (acetaminophen) overdose. Other uses include sulfate repletion in conditions, such as autism, where cysteine and related sulfur amino acids may be depleted.
Cysteine is an amino acid that can be found throughout the body. N-acetyl-L-cysteine (NAC), a modified form of cysteine, has been shown to increase levels of the antioxidant glutathione. Antioxidants such as glutathione can reduce cell damage, speed recovery from injury and aid muscle growth.
NAC is a popular supplement with a wide variety of uses. Because it reduces muscle damage and strengthens the immune system, NAC is used by endurance athletes such as long-distance runners, cyclists and triathletes. Many athletes include NAC in their diet when they are in the early stages of recovering from an injury.
The anabolic effect of NAC on muscle tissue also makes it popular with athletes wanting to gain lean muscle size and strength, including body builders, rugby players, and sprinters.