Methyl Tren 550 Information (Prohormones)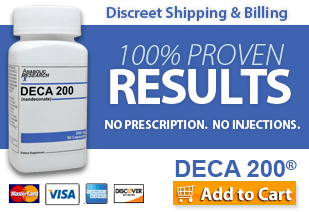 Ratings
Ingredients
Manufactured by:
Genetech Pharma Labs
Serving Size 1 capsule
Servings Per Container 90
Amount Per Serving
7-alpha-methyl-estra-4-ene-3,17-dione - 10mg
Milk Thistle (85% Silymarin) - 75mg
N-Acteyl-L-Cysteine - 50mg
Other Ingredients: Gelatin (capsule), malodextrin, magnesium stearate, silicon dioxide.
Recommended dosage
Week 1: 2 caps per day taken morning and late afternoon
Week 2: 3 caps per day in 7 to 8 hour intervals
Week 3: Max of 4 caps per day in even hourly intervals
Don't exceed more than 4 caps in a 24 hour period. PCT recommended.
This seems to be a pretty new supplement, and I can't find a whole lot on it. Same for the active ingredient, AKA 7a-methyl-19-norandrostenedione, Mentabolan, MENT dione, Trestione.
I think it's a bist misleading to call it Tren, since it all teh references I've found say it a 7a-methylated dione version of nandrolone.
With it being new, I can't find much in the way of effective dosing. Interesting that the manufacturer recommendation is for a 3 week cycle. Mentabolan dosing on teh baord seems to run between 40 - 60mg daily. Max dose recomennded here is 40mg, so that might be in line.
If you use this, let the community know how it goes by posting a comment below!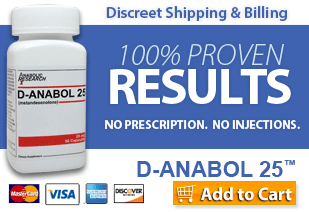 Methyl Tren 550 Ingredients
7a-Methyl-estra-4-en-3,17-dione (Mentabolan, MENT, 7-MENT)
AKA 7a-methyl-19-norandrostenedione, Mentabolan, MENT dione, Trestione.
A brand new prohormone from Prohormone Forum/IBE. It was synthesized and tested for anabolic and androgenic activity in 1963.
This compound is a "19-nor", or nandrolone derivative, and differs from nandrolone in that this hormone has a 17-ketone, where nandrolone has a 17b-hydroxy function, and also has the addition of a 7a-methyl group. In the same way as "Boladrol" is a 7a-methylated dione version of methyl testosterone, this compound is a 7a-methylated dione version of nandrolone.
Effects should be similar to the injectable trestolone acetate. It's a strongly anabolic, moderately androgenic compound which should elicit significant strength gains and increased muscle mass at an appropriate dosage.
Side-effects may include those common to anabolic androgenic steroids, including but not limited to: blood pressure increases, HPTA disruption, adverse shifts in lipoprotein subfractions (increased HDL, lowered LDL cholesterol), acne, hair growth or loss. This product should not be used by women or teens. There's evidence of aromatization to some degree, so the gyno-prone may wish to either avoid this compound or co-administer an aromatase inhibitor (AI) or selective estrogen receptor modulator (SERM) while using it.
One side-effect that many might fear from this compound is the loss of libido and/or erectile dysfunction often seen with 19-nor derivatives. Tests conducted with the target hormone trestolone (MENT) have found that it had a positive mood, libido, and erection-stimulating effect similar to that of testosterone, though this may not necessarily hold true with the supraphysiological doses used by bodybuilders.
This is a "dione" prohormone. In the body, the ketone at C17 will be hydrolysed by 17b-hydroxysteroid dehydrogenase type 1 (17b-HSD1) into the active compound trestolone (MENT). Trestolone itself has been shown to be roughly 6 times as anabolic as methyl test by oral administration, and around 2.5 times as androgenic.
Trestolone shows no affinity for SHBG, so all of the converted compound in circulation should be bioavailable. For the same reason, it's likely to have a short terminal half-life so frequent dosing is suggested.
Testosterone and similar delta-4 steroids are typically converted to stronger compounds like DHT and DHT derivatives by the enzyme 5-alpha reductase (5AR). 19-nor compounds are an exception to this rule, with 5a-reduced nandrolone (or 19-nor DHT) being a far less potent androgen than nandrolone itself. The 7a-methylation of trestolone hinders the reduction of this double bond, so delta 5(10) isomers are a major excreted metabolite. This means the 7a-methyl group not only makes the compound stronger by increasing androgen receptor affinity, but also reduces the ability of the body's enzymes to break it down into weaker metabolites.
The addition of the 7a-methyl group has a flattening effect on the molecule which improves androgen receptor binding. MENT is a strong compound for several reasons, but the primary reason for its strength is the increased androgen receptor affinity caused by the conformational changes of the 7a-methyl group.
Gelatin
Gelatin is a tasteless substance created from collagen found in animal skin and bones. It is used to thicken liquid in processed foods as well as having applications in photography, cosmetics, and pharmaceuticals. Gelatin is found in many forms of candy, marshmallows, Jell-O, and some types of yogurt. Gelatin can be bought in many grocery stores for use in home cooking. In the vast majority of cases, gelatin is not harmful to the consumer.
Magnesium Stearate
Magnesium stearate is often used as a diluent in the manufacture of medical tablets, capsules and powders. In this regard, the substance is also useful, because it has lubricating properties, preventing ingredients from sticking to manufacturing equipment during the compression of chemical powders into solid tablets.
Magnesium stearate is the most commonly used lubricant for tablets. Studies have shown that magnesium stearate may affect the release time of the active ingredients in tablets, but not that it reduces the over-all bioavailability of those ingredients.
Maltodextrin
Maltodextrin is a polysaccharide that is used as a food additive. It is produced from starch by partial hydrolysis and is usually found as a creamy-white hygroscopic spraydried powder. Maltodextrin is easily digestible, being absorbed as rapidly as glucose, and might be either moderately sweet or almost flavorless. It is commonly used for the production of natural sodas and candy.
Milk Thistle (SILYMARIN)
The milk thistle is a thistle of the genus Silybum Adans., a flowering plant of the daisy family (Asteraceae). They are native to the Mediterranean regions of Europe, North Africa and the Middle East. The name "milk thistle" derives from two features of the leaves: they are mottled with splashes of white and they contain a milky sap.
The seeds of the milk thistle have been used for 2000 years to treat chronic liver disease and protect the liver against toxins. Increasing research is being undertaken on the physiological effects, therapeutic properties and possible medical uses of milk thistle.
Research into the biological activity of silymarin and its possible medical uses has been conducted in many countries since the 1970s. Milk thistle has been reported to have protective effects on the liver and to greatly improve its function. It is typically used to treat liver cirrhosis, chronic hepatitis (liver inflammation), toxin-induced liver damage, and gallbladder disorders.
Reviews of the literature covering clinical studies of silymarin vary. A review using only studies with both double-blind and placebo protocols concluded that milk thistle and its derivatives "does not seem to significantly influence the course of patients with alcoholic and/or hepatitis B or C liver diseases".
A different review of the literature performed for the U. S. Department of Health and Human Services found that while there is strong evidence of legitimate medical benefits, the studies done to date are of uneven design and quality that no firm conclusions about degrees of effectiveness for specific conditions or appropriate dosage can yet be made.
A review of studies of silymarin and liver disease which are available on the web shows an interesting pattern in that studies which tested low dosages of silymarin concluded that silymarin was ineffective[13], while studies which used significantly larger doses concluded that silymarin was biologically active and had therapeutic effects.
Beside benefits for liver disease, other unproven treatment claims include:
Used as a post (oral steroid) cycle therapy for body builders and/or in the hopes of reducing or eliminating liver damage
Lowering cholesterol levels
Reducing insulin resistance in people with type 2 diabetes who also have cirrhosis
Reducing the growth of cancer cells in breast, cervical, and prostate cancers.
Used in many products claiming to reduce the effects of a hangover
Used by individuals withdrawing from opiates, especially during the Acute Withdrawal Stage.
Reducing liver damaging effects of chemotherapeutic drugs
Clinical study has shown that liver function tests can be improved in active hepatitis patients.
N-acetyl-L-cysteine (NAC)
Acetylcysteine, also known as N-acetylcysteine or N-acetyl-L-cysteine (abbreviated NAC), is a pharmaceutical drug and nutritional supplement used primarily as a mucolytic agent and in the management of paracetamol (acetaminophen) overdose. Other uses include sulfate repletion in conditions, such as autism, where cysteine and related sulfur amino acids may be depleted.
Cysteine is an amino acid that can be found throughout the body. N-acetyl-L-cysteine (NAC), a modified form of cysteine, has been shown to increase levels of the antioxidant glutathione. Antioxidants such as glutathione can reduce cell damage, speed recovery from injury and aid muscle growth.
NAC is a popular supplement with a wide variety of uses. Because it reduces muscle damage and strengthens the immune system, NAC is used by endurance athletes such as long-distance runners, cyclists and triathletes. Many athletes include NAC in their diet when they are in the early stages of recovering from an injury.
The anabolic effect of NAC on muscle tissue also makes it popular with athletes wanting to gain lean muscle size and strength, including body builders, rugby players, and sprinters.
Silicon Dioxide (Silica)
The chemical compound silicon dioxide, also known as silica, is an oxide of silicon. Silica is most commonly found in nature as sand or quartz.
Silica is common additive in the production of foods, where it is used primarily as a flow agent in powdered foods, or to absorb water in hygroscopic applications. It is the primary component of diatomaceous earth which has many uses ranging from filtration to insect control. It is also the primary component of rice husk ash which is used, for example, in filtration and cement manufacturing.