Methyl Depot Information (Prohormones)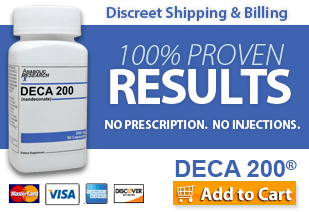 Ratings
Ingredients
Manufactured by:
German American Technologies (GAT)
Serving Size: 1 capsule
Servings per bottle: 90
Amount per serving
2a,17a-di-methyl-etiocholan-3-one,17b-ol 10.5g
Zygophyliaceae
Urtica Dioica (nettle)
Fenugreek extract
Eurycoma longifolia (Long Jack)
Coleus forskohli
Eleuthero
Piperine extract (Bioperine) 5mg
I have to tell you, researching this one pissed me off. First off, they're using obscure names for stuff (like long jack and stinging nettle) in an attempt to sound fancy. Just tell us what the herbal is, jackholes.
Another thing that torqued me:
One site selling this says: Take up to three capsules per day. On training days, you will take the three capsules, 30 minutes prior to training. On non-training days, you should take the three capsules with lunch. This should be used for a total of eight weeks on a one month on, one week off cycle.
But on another: Take 4 capsules daily. On Training Days: Take 2 capsules upon awakening. Take another 2 capsules 1/2 hour before training. Non-Training Days: Take 2 capsules upon awakening. Take another 2 capsules with 1 hour after lunch. Important: Cycle 3 weeks on, 1 weeks off, for a total of 9 weeks (3 bottles).
So is it 4 weeks on, 1 week off, 4 weeks on? Or 3 weeks on, 1 week off, 3 weeks on, 1 week off, 3 weeks on?
Is it 3 caps a day or 4?
Why is your shit spelled wrong?
No there's no denying that Superdrol works. But when it comes to herbal, there are very few out there with real, actual PROOF that they do what they say.
Here's my take. Methy Depot claims 10.5mg of Superdrol. From all the reading I've done, 30mg a day of Superdrol is PLENTY. So unless you're already 240+, I say stick to three a day, evenly spaced.
Some people experience a lot of sides on Superdrol. If you do, take it for three weeks, then take 8 weeks off. If you don't have a lot of sides, take it for 4 weeks and then take 8 weeks off.
I always recommend 8 weeks between cycles.
And this IS Superdrol, so have a real PCT ready to go.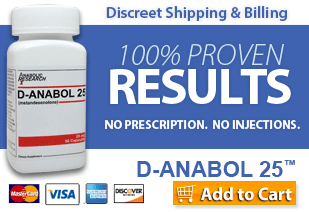 Methyl Depot Ingredients
2a-17a-di-methyl-etiocholan-3-one,17b-ol (Superdrol)
Yet another nomenclature for Superdrol.
2a,17a-di-methyl-etiocholan-3-one,17b-ol and 2a,17a-dimethyl-17b-hydroxy-5a-androstan-3-one are the same exact compounds written differently. They are both methylated at the 2a and 17a positions, both have a hydroxyl (alcohol, -OH) group at the 17b potion, and a ketone at position three. Just one attempts to use the term etiocholan, which isn't used too often.
A derivative of Drostanolon which is the 2-methylated form of DHT, so it has typically been used for reducing body-fat and water retention, while increasing muscle hardness and density. There should be no estrogen conversion with this compound, because it's 5a-reduced and A-ring alkylated on top of that. Also, the parent compound is used exclusively as an anti-neoplastic for metastatic breast cancer, so it's a strong anti-e with mild diuretic effects.
Has an extremely favorable Q (anabolic/androgenic) ratio. Q ratio = 20 (m-1-t is between 5-16, depending on assay). 20% as androgenic as 17a-MT oral (the reference standard); (m-1-t is 100-220% as androgenic as 17a-MT, for comparison). Superdrol is 400-800% as anabolic as the reference standard (17a-MT); (m-1-t is 910-1600% comparatively). The low androgenic profile of Superdrol will keep (androgenic) side-effects to a minimum.
Some users complain of delayed gyno up to 6 months after a good PCT. It's effective at 20mg, and usually provides very dry lean mass gains. Strength gains are moderate, but not usually maintainable post cycle. A very harsh compound, and should not be taken lightly. A good PCT and support supplement regime is essential.
Coleus Forskohlii
Plectranthus barbatus, or more commonly known as Coleus forskohlii and Indian Coleus (Kikuyu: Maigoya), is a tropical perennial plant related to the typical coleus species. It is interesting from a scientific and medicinal standpoint because it produces forskolin.
Coleus is increasingly being used to assist weight loss by breaking down adipose tissue and preventing production of fatty tissue. In addition, coleus mildly stimulates the metabolism by increasing thyroid hormones and increasing the secretion of insulin. These therapeutic indications for coleus are due to its principal active compound, a diterpenoid called forskolin. This is the only plant-derived compound known to directly stimulate the enzyme adenlylate cyclase and, in turn, stimulate cellular cyclic AMP which boosts metabolism.
Increased cellular cyclic AMP reduces histamine, making coleus beneficial in the treatment of allergies. Coleus is also a bronchodilator with an anti-histamine action, making it useful in treating asthma. Conditions such as hypothyroidism, eczema, psoriasis are also improved by using coleus, largely due to its ability to increase cyclic AMP.
Indian and Chinese studies in the last two years have isolated a number of diterpenoids in the stem and leaves of coleus forskohlii with a focus on treatment of gastric cancer and preventing metastatic (secondary) cancers. These have been carried out on animal models with success.
Eleuthero (Eleutherococcus Senticosus, Siberian Ginseng)
Eleutherococcus Senticosus (aka Acanthopanax senticosus, Siberian Ginseng, or Eleuthero) is a species of small, woody shrub in the family Araliaceae native to Northeastern Asia. It has been studied as an adaptogen, and has a history of use in Chinese medicine, where it is known as c?? w?? ji??.
Eleuthero is a new addition to Western natural medicine, but has quickly gained a reputation similar to that of Chinese Ginseng. Though the chemical make-up of the two herbs differs, their effects seem to be similar.
The herb is an adaptogen, is anticholesteremic, is mildly anti-inflammatory, is antioxidant, is a nervine, and is an immune tonic.
It is useful when the hypothalamic-pituitary-adrenal axis (HPA) is depleted. Symptoms of this condition include fatigue, stress, neurasthenia, and sore muscles associated with the hypofunctioning of the endocrine system, and adrenal exhaustion indicated by a quivering tongue, dark circles under the eyes, and dilating/contracting pupils. Eleuthero may alleviate these symptoms.
Most of the research is in Russian or Korean. E. senticosus contains eleutherosides, triterpenoid saponins that are lipophilic and that can fit into hormone receptors. Supporters of E. senticosus as medicine claim that it possesses a variety of medicinal properties.
Fenugreek
Fenugreek is a plant in the family Fabaceae used both as an herb (the leaves) and as a spice (the seed).
Fenugreek seeds are a rich source of the polysaccharide galactomannan and saponins such as diosgenin, yamogenin, gitogenin, tigogenin, and neotigogens. Other bioactive constituents of fenugreek include mucilage, volatile oils, and alkaloids such as choline and trigonelline.
Due to its estrogen-like properties, fenugreek has been found to help increase libido and lessen the effect of hot flashes and mood fluctuations that are common symptoms of menopause and PMS. Recent studies have shown that Fenugreek helps lower blood glucose and cholestrol levels, and may be an effective treatment for both type 1 and 2 diabetes. Fenugreek is also being studied for its cardiovascular benefits.
Fenugreek seed is widely used as a milk producing agent by nursing mothers to increase breast milk supply. Studies have shown fenugreek is a potent stimulator of breastmilk production. It can be found in capsule form in many health food stores.
Several human intervention trials demonstrated that the antidiabetic effects of fenugreek seeds ameliorate most metabolic symptoms associated with type-1 and type-2 diabetes in both humans and relevant animal models by reducing serum glucose and improving glucose tolerance.
medicine.
Long Jack (Eurycoma Longifolia, Tongkat Ali, Pasak Bumi)
Long Jack (Eurycoma longifolia - commonly called tongkat ali or pasak bumi) is a flowering plant in the family Simaroubaceae, native to Indonesia, Malaysia, and, to a lesser extent, Thailand, Vietnam, and Laos.
Even though there are other legitimate medical areas of interest in Eurycoma longifolia, most Southeast Asians consume it for the plant's impact on sexual conduct. Already in 2001, Malaysian scientific researchers opened their peer-reviewed, Medline-archived report on Eurycoma longifolia's effect on lab rats with the statement "that Eurycoma longifolia Jack commonly known as Tongkat Ali has gained notoriety as a symbol of man's ego and strength by the Malaysian men because it increases male virility and sexual prowess during sexual activities."
Some scientific studies found that it enhances sexual characteristics and performance in rodents. Other laboratory animal tests have produced positive indications, with one extract having been observed to increase sexual activity in mature rats, including arousal, sniffing, and mounting behavior. In an experiment conducted on male rats, it was found that eurycoma longifolia increases sperm count. The authors also reported that the plasma testosterone level of Eurycoma longifolia extract treated rats "was significantly increased when compared with that of the control and infertile animals."
Another group of scientists confirmed that Eurycoma longifolia has the capacity to "reverse the inhibitory effects of estrogen on testosterone production and spermatogenesis." One Medline-indexed journal article cited as result that Eurycoma longifalia had an effect similar to testosterone replacement therapy in counteracting ostereoposis.
In a placebo-controlled human study with healthy young men in a weight-training program, it was found that "the lean body mass of the treatment group showed a significant increment, from 52.26 (7.18) kg to 54.39 (7.43) kg (p = 0.012)." The results of the study were published in the peer-reviewed British Journal of Sports Medicine.
The anabolic impact of Eurycoma longifolia has been confirmed in the animal model, when the size and weight of just one muscle was measured in treated and untreated rats of equal size. "Results showed that 800 mg/kg of butanol, methanol, water and chloroform fractions of E. longifolia Jack significantly increased (p<0.05) the leavator ani muscle".
Because of Eurycoma longifolia's testosterone-enhancing capacity, it has been included in numerous supplements marketed primarily to body building men. In gym circles, Eurycoma longifolia Jack is commonly referred to as Longjack.
Piperine
Piperine is the alkaloid responsible for the pungency of black pepper and long pepper, along with chavicine (an isomer of piperine). It has also been used in some forms of traditional medicine and as an insecticide.
Piperine has been found to inhibit human CYP3A4 and P-glycoprotein, enzymes important for the metabolism and transport of xenobiotics and metabolites. In animal studies, piperine also inhibited other enzymes important in drug metabolism. By inhibiting drug metabolism, piperine may increase the bioavailability of various compounds and alter the effectiveness of some medications.
Piperine may also have some harmful side effects. Preliminary evidence shows it may be toxic in some circumstances, and may even interfere with reproductive processes, including negative effects on sperm. Piperine at doses higher than 15 mg daily may affect the metabolism of a wide range of drugs. Even lower doses may affect the bodys metabolism of some drugs.
Piperine may also form cancer-causing substances when eaten with nitrates. Experts suggest that people who take piperine supplements should be careful when also eating food that contains nitrates as a preservative.
Not enough human studies have been done to determine the side effects of chronic supplementation with piperine. For the time being, it is a good idea to take 2 days off a week, and one full week off each month from the use of a piperine supplement. It is quite likely that the small amounts of piperine could provide health benefits while larger amounts could be toxic or damaging to the liver or other organs.
Stinging Nettle (Urtica dioica)
Stinging nettle or common nettle, Urtica dioica, is a herbaceous perennial flowering plant, native to Europe, Asia, northern Africa, and North America, and is the best-known member of the nettle genus Urtica. The plant has many hollow stinging hairs called trichomes on its leaves and stems, which act like hypodermic needles that inject histamine and other chemicals that produce a stinging sensation when contacted by humans and other animals. The plant has a long history of use as a medicine and as a food source. In medieval Europe, it was used as a diuretic (to rid the body of excess water) and to treat joint pain.
Stinging nettle has been used for hundreds of years to treat painful muscles and joints, eczema, arthritis, gout, and anemia. Today, many people use it to treat urinary problems during the early stages of benign prostatic hyperplasia or BPH, for urinary tract infections, for hay fever (allergic rhinitis), or in compresses or creams for treating joint pain, sprains and strains, tendonitis, and insect bites.
Studies in people suggest that stinging nettle, in combination with other herbs (especially saw palmetto), may be effective at relieving symptoms such as reduced urinary flow, incomplete emptying of the bladder, post urination dripping, and the constant urge to urinate associated with an enlarged prostate. Laboratory studies have shown stinging nettle to be comparable to finasteride (a medication commonly prescribed for BPH) in slowing the growth of certain prostate cells. However, unlike finasteride, the herb does not decrease prostate size.
The leaves and stems of nettle have been used historically to treat arthritis and for sore muscles. Studies have been small and not conclusive, but do suggest some people find relief from joint pain by applying nettle leaf topically to the painful area.
One preliminary human study suggested that nettle capsules helped reduce sneezing and itching in people with hay fever. Researchers think that may be due to nettle's ability to reduce the amount of histamine the body produces in response to an allergen.
Some preliminary animal studies indicate that nettle may lower blood sugar and blood pressure, but there is not enough evidence to say whether this is also true in humans.
Zygophyllaceae (Zygophyliaceae)
When it comes to Zygophyliaceae, I'm simply making the assumption that Zygophyliaceae and Zygophyllaceae are the same thing, since my research seems to indicate such. The best I can figure is that Methyl Depot, which list Zygophyliaceae as an ingredient, mispelled it.
Going with that assumption: Zygophyllaceae is the name of the family of plants that contain Tribulus terrestris. Tribulus terrestris is promoted as a sex drive booster. Its use for this purpose originated from a Bulgarian study conducted in the 1970s, which found effects on free testosterone and lutenizing hormone in men belonging to infertile couples. A research review conducted in 2000 stated that the lack of data outside of this study prevents generalizing to healthy individuals.
The extract is claimed to increase the body's natural testosterone levels and thereby improve male sexual performance and help build muscle. Its muscle-building potential was popularised by American IFBB bodybuilding champion Jeffrey Petermann in the early 1970s.
However, Tribulus terrestris has consistently failed to increase testosterone levels in controlled studies. It has also failed to demonstrate strength-enhancing properties. However, many supplement brands claim effects of products that combine various herbs with Tribulus terrestris.
Some body builders use Tribulus terrestris as post cycle therapy or "PCT". After they have completed an anabolic-steroid cycle, they use it under the (unproven) assumption that it will restore the body's natural testosterone levels.