Megavol Information (Prohormones)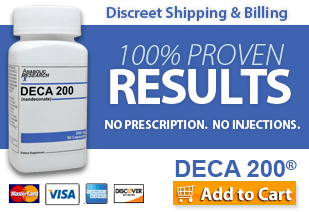 Ratings
Ingredients
Manufactured by:
Chaparral Labs
Serving Size: 1 Capsule
Servings Per Capsule: 90
2a,17a di methyl etiocholan 3-one, 17b-ol 10mg
hawthorne berry 160mg
n-acetyl-l-cysteine 100mg
Megavol is a clone of Superdrol. Most the difference is the addition of protection products. The results from Megavol are noticed at an extremely rapid pace and include explosive strength and lean mass gains. Megavol can be used during a bulk or mass-gaining cycle with low water retention or during a cut for great strength while lowering calories.
Includes N-acetyl-L-cysteine for liver support and Hawthorne Berry for blood pressure. Both these ingredients are also strong anti-oxidants.
Superdrol is perhaps the most powerful compound available and also happens to be one of the most toxic. As such, Superdrol is for advanced users with several years experience of proper lifting and dieting with a starting body weight of at least 200 Lbs.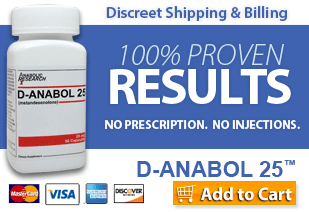 Megavol Ingredients
2a-17a-di-methyl-etiocholan-3-one,17b-ol (Superdrol)
Yet another nomenclature for Superdrol.
2a,17a-di-methyl-etiocholan-3-one,17b-ol and 2a,17a-dimethyl-17b-hydroxy-5a-androstan-3-one are the same exact compounds written differently. They are both methylated at the 2a and 17a positions, both have a hydroxyl (alcohol, -OH) group at the 17b potion, and a ketone at position three. Just one attempts to use the term etiocholan, which isn't used too often.
A derivative of Drostanolon which is the 2-methylated form of DHT, so it has typically been used for reducing body-fat and water retention, while increasing muscle hardness and density. There should be no estrogen conversion with this compound, because it's 5a-reduced and A-ring alkylated on top of that. Also, the parent compound is used exclusively as an anti-neoplastic for metastatic breast cancer, so it's a strong anti-e with mild diuretic effects.
Has an extremely favorable Q (anabolic/androgenic) ratio. Q ratio = 20 (m-1-t is between 5-16, depending on assay). 20% as androgenic as 17a-MT oral (the reference standard); (m-1-t is 100-220% as androgenic as 17a-MT, for comparison). Superdrol is 400-800% as anabolic as the reference standard (17a-MT); (m-1-t is 910-1600% comparatively). The low androgenic profile of Superdrol will keep (androgenic) side-effects to a minimum.
Some users complain of delayed gyno up to 6 months after a good PCT. It's effective at 20mg, and usually provides very dry lean mass gains. Strength gains are moderate, but not usually maintainable post cycle. A very harsh compound, and should not be taken lightly. A good PCT and support supplement regime is essential.
Hawthorne Berry
Used to promote the health of the circulatory system, treat angina, high blood pressure, congestive heart failure and cardiac arrhythmia and has been found to strengthen the heart. Hawthorn has also been indicated for strengthening blood vessels, vascular insufficiency and blood clots, restoring the heart muscle wall, lowering cholesterol and to aid digestion. Hawthorn is endorsed by Commission E - the branch of the German government that studies and approves herbal treatments.
There is evidence for cardiovascular system improvement, particularly in clinical parameters associated with angina, congestive heart failure and acute myocardial infarct. Its use in the treatment of hepatitis in modern Chinese medicine is supported by the demonstration of hepatoprotective activity in animal studies.
N-acetyl-L-cysteine (NAC)
Acetylcysteine, also known as N-acetylcysteine or N-acetyl-L-cysteine (abbreviated NAC), is a pharmaceutical drug and nutritional supplement used primarily as a mucolytic agent and in the management of paracetamol (acetaminophen) overdose. Other uses include sulfate repletion in conditions, such as autism, where cysteine and related sulfur amino acids may be depleted.
Cysteine is an amino acid that can be found throughout the body. N-acetyl-L-cysteine (NAC), a modified form of cysteine, has been shown to increase levels of the antioxidant glutathione. Antioxidants such as glutathione can reduce cell damage, speed recovery from injury and aid muscle growth.
NAC is a popular supplement with a wide variety of uses. Because it reduces muscle damage and strengthens the immune system, NAC is used by endurance athletes such as long-distance runners, cyclists and triathletes. Many athletes include NAC in their diet when they are in the early stages of recovering from an injury.
The anabolic effect of NAC on muscle tissue also makes it popular with athletes wanting to gain lean muscle size and strength, including body builders, rugby players, and sprinters.