Mass Plexx Information (Prohormones)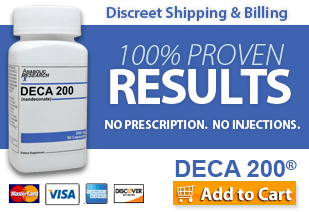 Ratings
Ingredients
Manufactured by:
Alpha Labs
Serving Size: 1 Capsule
Servings per Container: 60
Ingredients
17a-methyl-1,4-androstadiene-3b,17b-diol - 20mg (M1,4ADD)
4-chloro-17a-methyl-androst-1,4-diene-3b,17b-diol - 17.5mg (Halodrol)
13-ethyl-3-methoxy-gona-2, 5(10)-diene-17-one - 30mg (Max LMG)
6a-chloro-androst-4-en 17b-ol-3-one - 25mg (Hexadrone)
Androst 3,5 diene-7,17-dione - 15mg (Arimistane)
Other Ingredients: Gelatin, Silica, Magnesium Stearate, Stearic Acid.
Manufacturer recommended use: Take 2 capsules daily. Do not consume more than 2 capsules per day.
Two methylated compounds, two non-methylated, and one anti estrogen. Hexadrone is pretty new, I haven't seen a lot of logs or reviews of it. Jury is still out on how effective it is or how to dose it.
The rest of the stuff is pretty proven, though arimistane in real life still seems slightly uncertain according to some studies.
But do you really need four prohormones at once?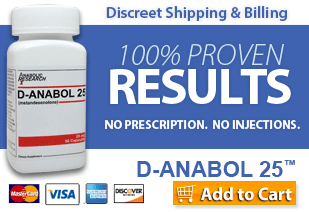 Mass Plexx Ingredients
13-ethyl-3-methoxy-gona-2,5(10)diene-17-one (Max LMG)
Trade names include Max LMG, Tren, Trena, AKA Methoxygonadiene
Common dosage: 60-120mg daily
Common cycle length: 4-6 weeks
Methylated: No
Half-Life:Long (48-72 hours)
Not a 17aa steroid so liver toxicity is not as harsh as with 17aa steorids, however the ethyl group on C-18 may make it slightly more toxic than a non-ethylated steroid (while increasing its oral bio-availability). Max LMG is progestin designed to give solid gains in muscle mass with low water retention. The progestational activity of methoxygonadiene (once it is converted to its active metabolites) is considered to be slightly stronger than nandrolone. This means muscle building with Max LMG in your cycle gives you higher quality hardening effects. Since it acts as anti-progesterone, there are decreased negative effects of extra estrogen and increased libido.
It is legal because it is a progestin, like trenbolone, nandrolone, methyltrienolone and Methyl-Dien. As a progestin, Max LMG is structurally related to the pill RU-486 and as such acts as an "anti-progesterone". This results in decreased estrogen-like effects and an increase in libido.
Research suggests that Max LMG has a half-life of about 6 hours, though it appears that it is closer to 10 hours based upon plasma levels maintained in test subjects. It is not a 17-alkylated analog and has a low potential for liver toxicity.
Most users report good results at a dosage of 75mg a day.
Some comments from users:
"As stated, appears to be an all out bulker. Great for size and strength, but notorious for bloat and the potential for gyno. I've also read that it kills libido pretty quickly. Some of the makers claimed that the libido would remain fine if one didn't use too large of daily doses though. I remember seeing people getting decent gains from 40mg - 50mg (depending on the product). It looks like most guys go up to 75mg though."
"Would be my favorite if it didn't make my nips start burning by the end of week two. Rapid weight gain on it plus the fact its not methyl are pluses. Just keep in mind i've seen many complain about it easily aggrevating gyno."
In the stomach acid, the C-3 methoxy group is rapidly cleaved off and the double bond on the A ring at C-2 is lost. At this point, a 3-oxo is formed and a metabolite known as 13b-ethyl-nor-androstenedione is created, which is chemically similar to norbolethone, and probably where this compound gets most of its effects.
13b-ethyl-nor-androstenedione is about equal to testosterone in anabolic potency, yet less androgenic. This would make this compound fairly light on the hairline with minimal chance of acne or other androgenic side-effects.
With low androgenic activity, this compound may negatively affect the libido and erectile function. The lack of androgenic potency and progestational effects make this compound likely to cause gyno symptoms. Users could stack this compound with testosterone or one of its non-aromatizing metabolites to preserve DHT levels and possibly prevent these side-effects.
Users experience rapid weight gain from this compound partly due to subcutaneous water retention from the progestational activity. Therefore the overall gains from this compound may lead to a bloated appearance. Because of the progestational effects, users should avoid stacking this compound with other gyno aggravating compounds. Max LMG can aromatize to estrogen in small amounts, however not to any significant degree, therefore an aromatase inhibitor would provide little protection against this compound's side-effects.
Max LMG immediately converts in the stomach into a 13b alkylated compound (13b ethyl nor androstenedione) and then makes it all the way to the liver because it is ethylated to survive first pass, and is converted into 13b ethyl nor testosterone, a steroid similar to norbolethone aka the clear.
17a-methyl-1,4-androstadiene-3,17diol (M1,4ADD)
M1,4ADD is a prohormone of Dianabol, but is similar in structure to and said to act more like boldenone. When taken orally, 17a-methyl-1,4-androstadiene-3,17diol (M-1,4ADD) is converted by the enzyme 3HSD into dihydroboldenone. Recommended dosages are 30-90mg daily with cycles averaging 4-5 weeks in length. M1,4ADD isn?t recommended for first time pro-hormone and steroid users.
M1,4ADD has some conversion (around 15%) to Dianabol (methandrostenolone). It's been reported that despite conversion to Dianabol, the on-cycle feeling and results more closely resemble Boldione (Bold/1,4AD).
M1,4ADD is a wet (aromatizes) compound. Users can expect some estrogen related sides such as water retention, bloating and irritation or reappearance of existing gyno. It is common to use an AI to suppress estrogen while on cycle.
4-chloro-17a-methyl-androst-1,4-diene-3b,17b-diol (Halodrol)
Trade name: Halodrol, also known as H-Drol
Halodrol is a 17aa steroid that converts to the steroid oral Turinabol after interaction with 3b-HSD at an estimated rate of about 5%. Because of this low conversion, doses must be higher than other 17aa pro-steroids. However, it is suspected that Halodrol has decent potency without conversion as good results are seen despite the relatively low conversion to Turinabol. Halodrol appears to be about as potent as testosterone, and significantly less androgenic.
Because of the 4-chloro group, halodrol has no progestational effects, it cannot interact with the aromatase enzyme, and it produces inactive 4-chloro-DHT metabolites. This makes androgenic side-effects such as hair loss, high blood pressure, acne and prostate enlargement less likely.
The lack of androgenic potency might be expected to create problems with gyno, however the low SHBG binding affinity has minimal interference with SHBG levels and/or freely circuiting estrogen and testosterone. It does not appear that halodrol has a significant gyno risk.
Because halodrol must be used at such a high dose to see noticeable effects, liver toxicity may become an issue. Therefore it is recommended to use a liver protecting supplement before and during halodrol cycles.
Gains from Halodrol generally take a few weeks to notice, but users can expect solid increases in strength, lean muscle mass, improved vascularity and minimal water retention. This allows some of the gains to be kept after the cycle if good diet and training are continued. Quick dramatic gains in size and strength are not generally noticed with Halodrol.
H-Drol is one of the most popular and proven compounds on the market and is considered good for beginners due to it's reputation for minimal side effects and dry gains that are relatively easy to maintain after the cycle is complete.
6-chloro-androst-4-ene-3-one-17b-ol (Hexadrone)
I'm afraid I'm not finding a lot of information on this compound, and this write up is composed of bits and pieces from various boards as posted by people a lot smarter then me (hi HenryV and Patrick Arnold!).
Now here's the PR write up from Shredded Labs for their Hexadrone product; please note that on the bottle the compound is listed as 6-chloro-androst-4-ene-3-one-17b-ol whereas in the write up it's written as 6a-chloro-androst-4-ene-3-one-17b-ol. You'll see why this matters later.
Here's the PR:
6a-Chloro-androst-4-en-17b-ol-3-one represents the next generation of legal androgens: Extremely effective, dry, and non-methylated, it stacks well with everything, and is more than adequate for solo runs.
Powerful anabolic, rated at 300: (anabolic:androgenic) vs. testosterone.
Cannot convert to estrogen; immune to the effects of aromatase.
Intrinsically active compound with no conversion required.
Non-methylated, yet resistant to some aspects of CYP-mediated metabolism due to the Chloro group at C6.
In terms of results, this 6-chlorinated compound is equal to harsher androgens such as M1, 4ADD and Halodrol. In terms of toxicity, this compound cannot even be compared to them. It's much safer and much milder.
Unfortunately we know Press Releases aren't always 100% accurate. Here are some bits and pieces for you:
From a Shredded Labs Rep (sound surprisingly straightforward):
...these claims of SD (Superdrol) gains or that its a new tren are ridiculous. I PERSONALLY feel that this compound will feel like a hybrid between Halo/Epi/Boldione. It does have AI properties and cannot convert to Estrogen like Epi. It is a powerful yet non-methylated compound like Boldione which is mild on the body and stacks well with methylated and other non-methylated compounds as well as being very efficient when used solo, and I believe that the results when ran solo will be comparable to similar dosages of Halo. It is not Superdrol and will not give you gains of 20lbs from a 4 week cycle, but it will also not wreak the havoc on your body or come with the sides of SD. It is not a progestin like Tren, it should not cause any of the "deca-dick" or "trensomnia" sides of progestins, but it will have similar recomposition potential.... Dosing should be about 100mg daily split evenly between the day.
onyop888 from ProhormoneForum.com:
From what I can gather it is supposed to be similar to a non-methylated halodrol.
HenryV from ProhormoneForum.com:
They don't indicate the orientation of the 6-chloro. The 6a-isomer (Vida S-29) is much stronger than the 6b (S-71). It is a non-methyl.
Patrick Arnoild on ProhormoneForum.com in response to it being viable as a steroid similar to hdrol:
probably not as an oral. hdrol is methylated
When I search for Hexadrone there's even less info.
Shredded Labs
seems to be a real company, but I didn't find listing for Hexadrone on their site (although they seeem to have plenty of other goodies....)
Androsta-3,5-Diene-7,17-Dione (Arimistane)
This is being marketed as an Armoatase Inhibitor (AI) and cortisol inhibitor.
It's a metabolite of 7-Keto DHEA. The usual dosage of 7 Keto is 100-200mg, but this is not 7 Keto, it is 7 Keto DHEA. They're different.
This from Patrick Arnold over at Prohormoe Forum.com:
"The whole family of 7-oxygenated dhea metabolites are fascinating compounds, for many reasons other than aromatase inhibition. The compound under discussion here is not a major metabolite though, and so its very unlikely you could acheive therapeutic drug levels in your body by ingesting any reasonable amount of 7-keto"
From all the research I did, it would appear as though the jury is still out on this as far as to whether or not it actually does what the marketers claim.
There were some in vitro (lab test) that show AI properties, but no studies yet as to whether or not it translates into real life.
Magnesium Stearate
Magnesium stearate is often used as a diluent in the manufacture of medical tablets, capsules and powders. In this regard, the substance is also useful, because it has lubricating properties, preventing ingredients from sticking to manufacturing equipment during the compression of chemical powders into solid tablets.
Magnesium stearate is the most commonly used lubricant for tablets. Studies have shown that magnesium stearate may affect the release time of the active ingredients in tablets, but not that it reduces the over-all bioavailability of those ingredients.
Stearic Acid
Stearic acid is the saturated fatty acid with an 18 carbon chain and has the IUPAC name octadecanoic acid. It is a waxy solid, and the salts and esters of stearic acid are called stearates. It occurs in many animal and vegetable fats and oils, but it is more common in animal fat. The important exceptions are cocoa butter and shea butter, whose fatty acids consist of 28–45% stearic acid.
Stearic acid is used in making candles, plastics, dietary supplements, oil pastels and cosmetics, softening rubber, and hardening soaps. Stearic acid is used in aerosol shaving cream products. It is used along with simple sugar or corn syrup as a hardener in candies and to form margarines, shortenings, spreads, and as a cream base for baked products.
Even though stearic acid is a saturated fat, studies have suggested that it has little effect on blood cholesterol levels, because such a high proportion is converted to oleic acid.