Halovar InSLINsified Information (Prohormones)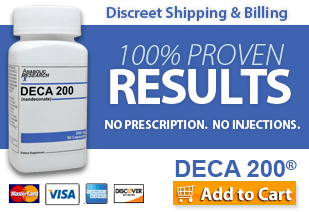 Ratings
Ingredients
Manufactured by:
Purus Labs
Serving Size: 1 capsule
Servings per container: 60
Ingredients:
4-chloro-17a-methyl-androst-1,4-diene-3-17b-diol 25mg
InSLINsified Proprietary Insulin Mimetic 250.5mg:
-Fenugreek seed (Trigonella Foenum-Graecum) (Seed)
-ALA (Alpha Lipoic Acid)
-Cinnamon bark extract (Cinnamonum Verum)
-Chromium Picolinate
Bottle recommended dosage: 1 capsule before first carb meal of the day, and 1 capsule immediately post workout in conjuction with a high glycemic carb shake.
Purus labs has discontinued this product and only limited supply is available.
Halovar is a Halodrol clone. Gains are dry and lean in nature, making this product a favorite for the pre-contest athlete or as an anabolic adjunct to any mass stack. Users realize a solid, consistent accumulation of quality musculature for an extended period of time.
Purus Labs Halovar includes pro-insulin ingredients in conjunction with pro-anabolic products which they term InSLINsified matrix. From nutrient repartitioning, increased glycogen storage, increased protein synthesis, to muscle cell volumization, the anabolic effects of insulin cannot be overlooked. InSLINsified consists of chromium picolinate, cinnamon bark extract, fenugreek, and ALA (alpha lipolic acid), all of which have medical research warranting their inclusion in our matrix.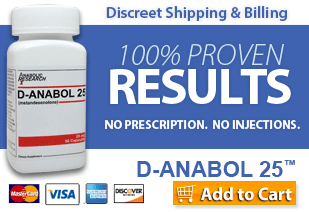 Halovar InSLINsified Ingredients
4-chloro-17a-methyl-androst-1,4-diene-3-17b-diol (Halovar)
A clone of Halodrol (4-chloro-17a-methyl-androst-1, 4-diene-3b,17b-diol)
Halodrol is a 17aa steroid that converts to the steroid oral Turinabol after interaction with 3b-HSD at an estimated rate of about 5%. Because of this low conversion, doses must be higher than other 17aa pro-steroids. However, it is suspected that Halodrol has decent potency without conversion as good results are seen despite the relatively low conversion to Turinabol. Halodrol appears to be about as potent as testosterone, and significantly less androgenic.
Because of the 4-chloro group, halodrol has no progestational effects, it cannot interact with the aromatase enzyme, and it produces inactive 4-chloro-DHT metabolites. This makes androgenic side-effects such as hair loss, high blood pressure, acne and prostate enlargement less likely.
The lack of androgenic potency might be expected to create problems with gyno, however the low SHBG binding affinity has minimal interference with SHBG levels and/or freely circuiting estrogen and testosterone. It does not appear that halodrol has a significant gyno risk.
Because halodrol must be used at such a high dose to see noticeable effects, liver toxicity may become an issue. Therefore it is recommended to use a liver protecting supplement before and during halodrol cycles.
Gains from Halodrol generally take a few weeks to notice, but users can expect solid increases in strength, lean muscle mass, improved vascularity and minimal water retention. This allows some of the gains to be kept after the cycle if good diet and training are continued. Quick dramatic gains in size and strength are not generally noticed with Halodrol.
H-Drol is one of the most popular and proven compounds on the market and is considered good for beginners due to it's reputation for minimal side effects and dry gains that are relatively easy to maintain after the cycle is complete.
Fenugreek
Fenugreek is a plant in the family Fabaceae used both as an herb (the leaves) and as a spice (the seed).
Fenugreek seeds are a rich source of the polysaccharide galactomannan and saponins such as diosgenin, yamogenin, gitogenin, tigogenin, and neotigogens. Other bioactive constituents of fenugreek include mucilage, volatile oils, and alkaloids such as choline and trigonelline.
Due to its estrogen-like properties, fenugreek has been found to help increase libido and lessen the effect of hot flashes and mood fluctuations that are common symptoms of menopause and PMS. Recent studies have shown that Fenugreek helps lower blood glucose and cholestrol levels, and may be an effective treatment for both type 1 and 2 diabetes. Fenugreek is also being studied for its cardiovascular benefits.
Fenugreek seed is widely used as a milk producing agent by nursing mothers to increase breast milk supply. Studies have shown fenugreek is a potent stimulator of breastmilk production. It can be found in capsule form in many health food stores.
Several human intervention trials demonstrated that the antidiabetic effects of fenugreek seeds ameliorate most metabolic symptoms associated with type-1 and type-2 diabetes in both humans and relevant animal models by reducing serum glucose and improving glucose tolerance.
medicine.
Alpha Lipoic Acid (ALA)
Alpha-lipoic acid (ALA) is an antioxidant made by the body and is found in every cell, where it helps turn glucose into energy. Unlike other antioxidants, which work only in water (such as vitamin C) or fatty tissues (such as vitamin E), ALA is both fat and water soluble.
In the cells of the body, ALA is converted into dihydrolipoic acid. ALA is not the same as alpha linolenic acid, which is an omega-3 fatty acid that may help heart health.
ALA has been proposed as a treatment for alcohol-related liver disease, but so far there is no evidence that it works. ALA has been administered by IV along with silymarin (milk thistle) to treat people who have eaten the poisonous mushroom Amanita, which causes liver damage.
Cinnamon (Cinnamon Bark Extract)
Cinnamon is a spice obtained from the inner bark of several trees from the genus Cinnamomum. There are four types:
Cinnamomum verum ("True cinnamon", Sri Lanka cinnamon or Ceylon cinnamon)
C. burmannii (Korintje or Indonesian cinnamon)
C. loureiroi (Saigon cinnamon or Vietnamese cinnamon)
C. aromaticum (Cassia or Chinese cinnamon)
Due to the presence of a moderately toxic component called coumarin, European health agencies have recently warned against consuming large amounts of cassia. Coumarin is known to cause liver and kidney damage in high concentrations. Ceylon cinnamon has negligible amounts of coumarin.
Cinnamon has been reported to have pharmacological effects in the treatment of Type 2 diabetes mellitus and insulin resistance. Pharmacological experiments suggest that the cinnamon-derived dietary factor cinnamic aldehyde (cinnamaldehyde) activates the Nrf2-dependent antioxidant response in human epithelial colon cells and may therefore represent an experimental chemopreventive dietary factor targeting colon cancer.
It is reported that regularly drinking tea made from the bark of Sri Lanka cinnamon could be beneficial to oxidative stress related illness in humans, as the plant part contains significant antioxidant potential.
Chromium Picolinate
Chromium picolinate is a nutritional supplement that works to increase the efficiency of insulin. Small quantities of chromium are needed for glucose utilization by insulin in normal health, but deficiency is extremely rare. No biochemical basis for the human body's need for chromium has been identified.
Chromium picolinate is a combination of the chromium and picolinic acid. Chromium is a naturally-occurring mineral, trace amounts of which are found in everyday foods like meat, poultry, fish, and whole-grain breads. hen foods are processed, they are stripped of natural chromium, making American diets generally low in chromium. In 1968, it was demonstrated that when animals don't receive adequate levels of chromium, insulin is not optimally effective. This led the FDA to recommend a daily chromium intake of approximately 130 mcg, as infinitesimal amounts of chromium are needed to aid the transport of blood glucose across cell membranes
Combining chromium with picolinic acid simply aids in efficient chromium absorption.