Halostane Information (Prohormones)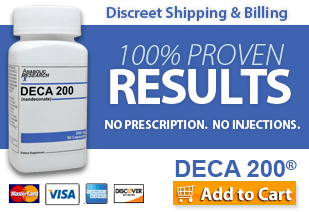 Ratings
Ingredients
Manufactured by:
Pro Cycle Labs
Serving size: 1 Capsule
Servings per container: 60
Ingredients:
4-Chloro-17a-Methyl-Androsta,-1,4-diene-3,17-diol 15mg
2-cyano-17a-methyl-17b-acetoxy-5a-androst-2-ene 15mg
6, 7-dihydroxybergamottin 25mg
Niacinimide 50mg
Pyroxidine Hcl 25mg
Piperine 95% 5mg
Cyanocobalamin 500mcg
Other Ingredients:
Gelatin, Rice Flour, Magnesium Stearate, Stearic Acid, and Silica
Bottle recommended dosage: 1 capsule in the morning and one in the evening or prior to bed. Do NOT exceed more than 2 capsules in a 24 hour period.
I think I've mentioned before that I'm not a real fan of preformulated stacks, and even less so of those that put in a bunch of other stuff not related to the compound itself.
The Halovar here (a halodrol clone) is a proven performer, but under-dosed. Most users claim around 75mg to be the best for halodrol, which would mean 5 of these bad boys. But that would also mean 75mg of cynostane, and from what I've read, cynostane tops out around 40mg.
So that means no real way to get the best dosage for either of these compound. And for what it's worth, Niacinimide is pretty worthless as far as being support for lipids.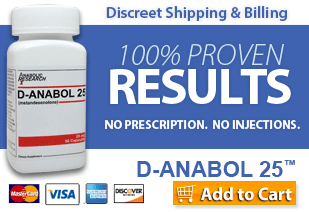 Halostane Ingredients
2-cyano-17a-methyl-17b-acetoxy-5a-androst-2-ene (Cyanostane)
Another nomenclature used for the Cynostane compound.
2-cyano-17a-methyl-17b-hydroxy-androst-3-one (Cynostane)
Has a methyl group and hydroxyl group off of the 17th carbon. A methyl group has single bonds from a carbon to 3 hydrogens leaving the 4th bond open to bond to whatever, in this case the 17th carbon.. A hydroxyl group has a oxygen single bond to a hydrogen and another single bond to whatever, which in this case is the 17th carbon. Has a 2 and 3, both connect to the 17th carbon where the R is on the pictures on the links.
2-cyano-17a-methyl-17b-acetoxy-5a-androst-2-ene (Cynostane)
Has the same methyl group at the 17th position but also has a acetoxy group. A acetoxy group has an oxygen single bond to a carbon, off of this carbon is a double bond to an oxygen and also has a methyl group off of this carbon. The oxygen with the single bond to carbon is left with one bond free, it is here that bonds to the 17th carbon. Has a 1 and 2, both connect to the 17th carbon where the R is on the pictures in the links.
Cynostane features an alteration of the superdrol compound, with a cyano bond instead of the 2a methyl superdrol bond.
Cynostane is an extremely anabolic compound with remarkably low androgenic action, making it similar to Oxandrolone or Methenolone (primobolan). It's non-aromatizing meaning it won't produce estrogen mediated side effects and its high degree of anabolic action makes it a good choice for athletes wanting to lose bodyfat while maintaining, or increasing, muscle mass.
Blood work shows Cynostane has a less detrimental effect on blood lipids, and liver values than Superdrol. The combination of low androgenic action, lack of aromatization to estrogen, and low level of general health effects, makes cynostane an intriguing compound.
Its not going to be as powerful as superdrol in the strength department but it will be great for size and some good strength to. At the same time it is also not nearly as liver or lipid toxic ether.
This compound definitely appears to have oral activity, and very potent activity at that. It has the highest Q ratio, 20. That is the same Q ratio as superdrol, except this compound appears to be twice as anabolic as superdrol. I would expect dry gains, more similar to oxandrolone (anavar).
On the FDA ban list, so get it while you can!
4-chloro-17a-methyl-androst-1,4-diene-3-17b-diol (Halovar)
A clone of Halodrol (4-chloro-17a-methyl-androst-1, 4-diene-3b,17b-diol)
Halodrol is a 17aa steroid that converts to the steroid oral Turinabol after interaction with 3b-HSD at an estimated rate of about 5%. Because of this low conversion, doses must be higher than other 17aa pro-steroids. However, it is suspected that Halodrol has decent potency without conversion as good results are seen despite the relatively low conversion to Turinabol. Halodrol appears to be about as potent as testosterone, and significantly less androgenic.
Because of the 4-chloro group, halodrol has no progestational effects, it cannot interact with the aromatase enzyme, and it produces inactive 4-chloro-DHT metabolites. This makes androgenic side-effects such as hair loss, high blood pressure, acne and prostate enlargement less likely.
The lack of androgenic potency might be expected to create problems with gyno, however the low SHBG binding affinity has minimal interference with SHBG levels and/or freely circuiting estrogen and testosterone. It does not appear that halodrol has a significant gyno risk.
Because halodrol must be used at such a high dose to see noticeable effects, liver toxicity may become an issue. Therefore it is recommended to use a liver protecting supplement before and during halodrol cycles.
Gains from Halodrol generally take a few weeks to notice, but users can expect solid increases in strength, lean muscle mass, improved vascularity and minimal water retention. This allows some of the gains to be kept after the cycle if good diet and training are continued. Quick dramatic gains in size and strength are not generally noticed with Halodrol.
H-Drol is one of the most popular and proven compounds on the market and is considered good for beginners due to it's reputation for minimal side effects and dry gains that are relatively easy to maintain after the cycle is complete.
6,7-dihydroxybergamottin (DHB)
Along with the chemical Bergamottin, it is believed to be responsible for the grapefruit juice effect in which the consumption of the juice affects the metabolism of a variety of pharmaceutical drugs.
Chemically, bergamottin and 6,7-dihydroxybergamottin are linear furanocoumarins functionalized with side chains derived from geraniol. They are inhibitors of some isoforms of the cytochrome P450 enzyme, particularly CYP3A4. This prevents oxidative metabolism of certain drugs by the enzyme, resulting in an elevated concentration of drug in the bloodstream.
Normally, the grapefruit juice effect is considered to be a negative interaction, and patients are often warned not to consume grapefruit or its juice when taking medication. However, some current research is focused on the potential benefits of cytochrome P450 inhibition. Bergamottin, dihydroxybergamottin, or synthetic analogs may be developed as drugs that are targeted to increase the oral bioavailability of other drugs.
Cyanocobalamin
Cyanocobalamin is a common vitamer of the vitamin B12 family. A form of vitamin B12 called hydroxocobalamin is produced by bacteria, and then changed to cyanocobalamin in the process of being purified in activated charcoal columns after being separated from the bacterial cultures. Cyanocobalamin is the vitamin B12 that is found in most meat and meat products, and in most vitamin B12 supplements.
Cyanocobalamin usually does not even occur in nature, and is not one of the forms of the vitamin that are directly used in the body. However, animals and humans can convert cyanocobalamin to active (cofactor) forms of the vitamin.
Vitamin B12 is important for growth, cell reproduction, blood formation, and protein and tissue synthesis. Sources include organ meats, meat, fish, eggs, milk and cheese. Vitamin B12 is not found in vegetables. The liver is the main storage site of vitamin B12. The human body stores about 4mcg of Vitamin B12 (2 in the liver and 2 elsewhere). These stores are enough to last for one to three years.
RDA is very small, being just 1mcg daily for adults and as little as .2mcg for children.
Gelatin
Gelatin is a tasteless substance created from collagen found in animal skin and bones. It is used to thicken liquid in processed foods as well as having applications in photography, cosmetics, and pharmaceuticals. Gelatin is found in many forms of candy, marshmallows, Jell-O, and some types of yogurt. Gelatin can be bought in many grocery stores for use in home cooking. In the vast majority of cases, gelatin is not harmful to the consumer.
Magnesium Stearate
Magnesium stearate is often used as a diluent in the manufacture of medical tablets, capsules and powders. In this regard, the substance is also useful, because it has lubricating properties, preventing ingredients from sticking to manufacturing equipment during the compression of chemical powders into solid tablets.
Magnesium stearate is the most commonly used lubricant for tablets. Studies have shown that magnesium stearate may affect the release time of the active ingredients in tablets, but not that it reduces the over-all bioavailability of those ingredients.
Niacinamide
Vitamin B3 is made up of niacin (nicotinic acid) and its amide, niacinamide, and can be found in yeast, meat, fish, milk, eggs, green vegetables, and cereal grains. Dietary tryptophan is also converted to niacin in the body. Vitamin B3 is often found in combination with other B vitamins including thiamine, riboflavin, pantothenic acid, pyridoxine, cyanocobalamin, and folic acid.
There's been specualtion that Niacinamide has positive effect on the HDL/choelsterol ratio, however, research indicates it is Niacine, not Niacinamide, that affects cholesterol levels.
Niacin decreases the rate of hepatic synthesis of very low-density lipoprotein (VLDL) and low-density lipoprotein (LDL) while raising high-density lipoprotein. This has led to a lowering of serum cholesterol by 10 to 15% and triglycerides by 20 to 30%. Niacinamide is not effective in lowering serum cholesterol.
High doses of Niacin can cause an uncomfortable flushing effect where the skin of the upper body reddens and become itchy due to histamine release. Tolerance after a few weeks of treatment usually develops and the flushin effect desreases.
Niacinamide is often sold in supplement form as no-flush Niacin, but it doesn't have the same positive lipid effects.
Piperine
Piperine is the alkaloid responsible for the pungency of black pepper and long pepper, along with chavicine (an isomer of piperine). It has also been used in some forms of traditional medicine and as an insecticide.
Piperine has been found to inhibit human CYP3A4 and P-glycoprotein, enzymes important for the metabolism and transport of xenobiotics and metabolites. In animal studies, piperine also inhibited other enzymes important in drug metabolism. By inhibiting drug metabolism, piperine may increase the bioavailability of various compounds and alter the effectiveness of some medications.
Piperine may also have some harmful side effects. Preliminary evidence shows it may be toxic in some circumstances, and may even interfere with reproductive processes, including negative effects on sperm. Piperine at doses higher than 15 mg daily may affect the metabolism of a wide range of drugs. Even lower doses may affect the bodys metabolism of some drugs.
Piperine may also form cancer-causing substances when eaten with nitrates. Experts suggest that people who take piperine supplements should be careful when also eating food that contains nitrates as a preservative.
Not enough human studies have been done to determine the side effects of chronic supplementation with piperine. For the time being, it is a good idea to take 2 days off a week, and one full week off each month from the use of a piperine supplement. It is quite likely that the small amounts of piperine could provide health benefits while larger amounts could be toxic or damaging to the liver or other organs.
Pyroxidine Hydrochloride (HCL)
Pyridoxine hydrochloride, or pyridoxine HCL, is a form of vitamin B6 that can be taken as a supplement and is mainly used for treating vitamin B6 deficiency.
Vitamin B6 includes pyridoxine, pyridoxal and pyridoxamine, which are three closely related chemical compounds. The body metabolizes these substances in to pyridoxal phosphate, which acts as a coenzyme in biochemical reactions in the blood, central nervous system and skin. Vitamin B6 is also important for fat, carbohydrate and amino acid metabolism.
Rice Powder (Rice Flower)
Rice powder (rice flower) is a form of flour made from finely milled rice. It is distinct from rice starch, which is usually produced by steeping rice in lye.
Rice flour may be made from either white rice or brown rice. Rice flour is a particularly good substitute for wheat flour, which causes irritation in the digestive systems of those who are gluten-intolerant.
Silicon Dioxide (Silica)
The chemical compound silicon dioxide, also known as silica, is an oxide of silicon. Silica is most commonly found in nature as sand or quartz.
Silica is common additive in the production of foods, where it is used primarily as a flow agent in powdered foods, or to absorb water in hygroscopic applications. It is the primary component of diatomaceous earth which has many uses ranging from filtration to insect control. It is also the primary component of rice husk ash which is used, for example, in filtration and cement manufacturing.
Stearic Acid
Stearic acid is the saturated fatty acid with an 18 carbon chain and has the IUPAC name octadecanoic acid. It is a waxy solid, and the salts and esters of stearic acid are called stearates. It occurs in many animal and vegetable fats and oils, but it is more common in animal fat. The important exceptions are cocoa butter and shea butter, whose fatty acids consist of 28–45% stearic acid.
Stearic acid is used in making candles, plastics, dietary supplements, oil pastels and cosmetics, softening rubber, and hardening soaps. Stearic acid is used in aerosol shaving cream products. It is used along with simple sugar or corn syrup as a hardener in candies and to form margarines, shortenings, spreads, and as a cream base for baked products.
Even though stearic acid is a saturated fat, studies have suggested that it has little effect on blood cholesterol levels, because such a high proportion is converted to oleic acid.