Halo Exteme Information (Prohormones)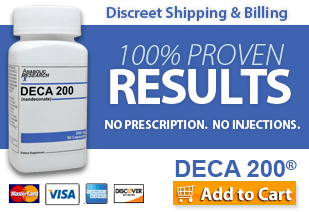 Ratings
Ingredients
Manufactured by:
IronMag Labs
Serving Size: 1 Cap
Servings Per Container: 60
Ingredients:
4-chloro-17a-methyl-androst-1, 4-dine-3, 17b-dione - 25mg
5a-Hydroxy laxogenin - 5mg
Recommended dosage
2 caps daily. Do not exceed the recommended dose or duration of 4 weeks.
I'm not sure about 5a-Hydroxy laxogenin, and I guess the jury is still out on this compound, but Halovar (Halodrol clone) has a good reputation. Most people respond very well to it and it's one of those often recommended to newcomers for their first prohormone.
When it comes to Halodrol, 50 - 75mg is the recommended dosage for newcomers, with experienced users going all the way up to 125mg. Two caps a day here puts you at 50mg, right at the bottom range. A typical newbiew cycle might be 50mg daily for the first two weeks, then 75mg for the last two.
Now what about the Laxogenin? Some searching doesn't reveal any new info since I first added it to the ingredients database. In summary, it's a plant steroid (sterol). Doesn it work on people? The folks who make Laxogenin supplements say yes. Some other people say no. Some say maybe. Some say it works well as an ani-inflamatory and thus helps recovery. Ditto on it's effects as an anti-cortisol.
Isaw a log where a guy used it to help lose weight, but he also admitted to running at a caloric deficit too. Well, we know Halovar works anyway.....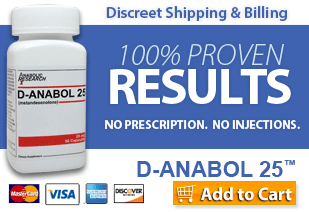 Halo Exteme Ingredients
4-chloro-17a-methyl-androst-1,4-diene-3-17b-diol (Halovar)
A clone of Halodrol (4-chloro-17a-methyl-androst-1, 4-diene-3b,17b-diol)
Halodrol is a 17aa steroid that converts to the steroid oral Turinabol after interaction with 3b-HSD at an estimated rate of about 5%. Because of this low conversion, doses must be higher than other 17aa pro-steroids. However, it is suspected that Halodrol has decent potency without conversion as good results are seen despite the relatively low conversion to Turinabol. Halodrol appears to be about as potent as testosterone, and significantly less androgenic.
Because of the 4-chloro group, halodrol has no progestational effects, it cannot interact with the aromatase enzyme, and it produces inactive 4-chloro-DHT metabolites. This makes androgenic side-effects such as hair loss, high blood pressure, acne and prostate enlargement less likely.
The lack of androgenic potency might be expected to create problems with gyno, however the low SHBG binding affinity has minimal interference with SHBG levels and/or freely circuiting estrogen and testosterone. It does not appear that halodrol has a significant gyno risk.
Because halodrol must be used at such a high dose to see noticeable effects, liver toxicity may become an issue. Therefore it is recommended to use a liver protecting supplement before and during halodrol cycles.
Gains from Halodrol generally take a few weeks to notice, but users can expect solid increases in strength, lean muscle mass, improved vascularity and minimal water retention. This allows some of the gains to be kept after the cycle if good diet and training are continued. Quick dramatic gains in size and strength are not generally noticed with Halodrol.
H-Drol is one of the most popular and proven compounds on the market and is considered good for beginners due to it's reputation for minimal side effects and dry gains that are relatively easy to maintain after the cycle is complete.
5a-Hydroxy Laxogenin
5a-Hydroxy Laxogenin was discovered in 1996 and shown to have an anabolic/androgenic ratio similar Anavar, but without the side effects of liver toxicity or testing positive for steroidal therapy. Athletes claim to have seen strength increases in 3-5 days, and muscle mass increases in 3-4 weeks.
AKA Laxogenin
This ompound has shown up as a standalone in Anabolica and Zoe's Ecdysterone.
5a-hydroxy-laxogenin is a steroidal sapinogen, although whether or not it is the desired laxinogen is a mystery since no lab standard for it is available, nor was it referenced within the GCMS library.
Marketing claims for this compund say it is the only product ever designed to increase mass and strength without steroidal influence and that it doesn't test positive for steroids.
Tests showed that protein synthesis increased by over 200%, the key to lean muscle growth and accelerated repair. In testing, 5a-Hydroxy Laxogenin has balanced cortisol response, which is the major cornerstone to healthy recovery and reduction of muscle wasting.
It's also been shown to balance cortisol on calorie restricted diets, helps control glucose and increases thyroid function.
Drips and Drabs pulled from the Internets....
"Laxogenin does indeed have some pretty profound anti-inflammatory effects. In addition to being able to be synthesized from Diosgenin, it is a component of smilax sieboldii."
"Laxogenin is a steroidal sapogenin isolated from Smilax sieboldi. As a spirostanic analogue of the brassinosteroid - teasterone, Laxogenin is noted for it's growth promoting activity [in plants]. It has also been demonstrated to aquire [cytotoxic] properties however, to what degree, I am not sure. In contrast, Laxogenin was demonstrated to aquire antitumor-promoting activity in a two-stage lung carcinogenesis experiment."
"The best (published) study can be found in the journal Phytochemistry, 1971, vol. 10, pp 1339-1346. Again in 1989, same journal vol. 28, no. 9 pp 2509-2511 (laxogenin acetate). There is reference going back to 1965 in Chem. Pharm. Bull. 13(5), pp. 545-550 (laxogenin).
It was Syrov's paper of 1976 though, appearing in Farmakol, Toksikol that really sparked my interest. The paper is entitled, "An Experimental Study on the Anabolic Activities of 6-keto Derivatives of some natural sapogenins".
It details the 4 sapogenins (referred to as compounds 1-4 in the Soviet Union) and gives source material, results of the classic steroid model (levator ani studies) and mentions other clues critical to their use. Most of these compounds can be derived from Diosgenin (so can testosterone).
Laxogenin appears closest to Compound 2, the most desirable of these. Thermo includes it as 25R in their formulation and I very much wish it were available as a standalone. I can tell you from experience that when you get the right Laxogenin, it for sure delivers on the recovery, anti-inflammatory etc. side of things and is a superb regenerative agent.
NoHype, I would be most interested in your opinions in the event you do a deeper dive as I believe the compound holds great promise."