Estrastain Information (Prohormones)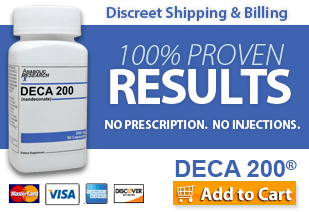 Ratings
Ingredients
Manufactured by:
Wyked Labs
Supplement Facts
Serving Size: 1 Capsule
Servings Per Container: 60
Active Ingredients
Estra-4,9,11-triene-3,17-dione 15mg (Trenavar/Trendione)
2a-3a-epithio-17a-methyl-5a-androstan-17b-ol 10mg (Epistane)
Other Stuff:
Gelatin, Magnesium Stearate, FD&C Blue #1, Red #3.
Recommended Use: Two (2) capsules daily for optimal results. Do not exceed three (3) capsules in a 24 hour period.
Tren and Epistane, that's actually a pretty good combo. Tren isn't methylated, and less likely to cause liver stress. Most user see decent--ife wet--gains, with some risk of estrogenic sides (bitch titties anyone?)
Epistane should be pretty effective at countering that, being know for dry gains and some ante-e effects. Some users use Epstance to reduce those titties.
Dosage wise, the range for Epistance is usually 30-45mg a day, with some hardcore heavies going up to 60.
Alas, with Tren, beginning dosage starts at 75mg a day, with experienced users going up as high as 150mg a day.
If you do any reading on Tren, you'll see numerous threads recommending this exact Tren/Epistane stack. It's a shame the dosages are so out of whack here with what would be most useful.
Take 3 and you're getting 30mg of Epistance, which is probably pretty good for most users, but only 45mg of Tren. To get the entry level Tren dose of 75mg a day would mean getting 50mg of Epistane, resulting in a beginner dose of Tren and a hardcore dose of Epistance.
Imagine if they had used some common sense here and put 25mg of Tren per cap? Oh well.
If you want to run a Tren/Epistance stack, go buy some Trena nd go buy some Epistane and run it. I guess you could get this and add some more Tren to it, but as is, it's not dosed correctly according to common dosing recommendations for these two compounds.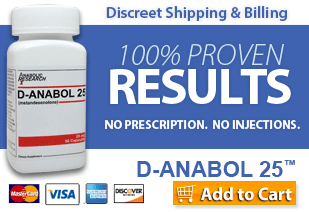 Estrastain Ingredients
2a,3a-epithio-17a-methyl-5a-androstan-17b-ol (Havoc/Epistane)
Also written as: 2a,3a-epithio-17a-methyl-17b-hydroxy-5a-adrostan
Trade names include Havoc/Epistane
Common Dosages: 30mg to 40mg daily
Common Cycle Length: 4-5 Weeks
Methylated: Yes
Half-Life: Average (6-8 hours)
A designer steroid and legal alternative to anabolic and androgenic steroids.
Epistane
is a methylated version of the controlled substance Epitiostanol (2±,3±-Epithio-5±-androstan-17²-ol), created in the 1960's and used as a treatment for breast cancer. Chemists added a methyl group to the compound to create the product known as Epistane. Epistane is a sulfur containing steroid which is known to have strong and long lasting anti-estrogenic activity as well as weak androgenic and mytropic activities.
Since it is anti-estrogenic, you can expect very dry gains from this compound. Epistane has low androgenic to anabolic activity, meaning it is much more anabolic then androgenic. Even though users will see dry gains on Epistane it does not mean that it would be any insufficient for a bulking cycle.
Side effects are typically minimal to non existent.
Blue #1 (Food Coloring)
Also known as Blue #1, Brilliant Blue FCF
Blue # 1 is a colorant for foods and other substances to induce a color change. It is a synthetic dye produced using aromatic hydrocarbons from petroleum.permitted. It can also appear as an aluminium lake.
The dye is poorly absorbed from the gastro-intestinal tract and 95% of the ingested dye can be found in the feces.
Blue #1 has previously been banned in Austria, Belgium, Denmark, France, Germany, Greece, Italy, Norway, Spain, Sweden, and Switzerland among others, but has been certified as a safe food additive in the EU and is today legal in most of the countries. It has the capacity for inducing an allergic reaction in individuals with pre-existing moderate asthma.
It is one of the colorants that the Hyperactive Children's Support Group and the Feingold Association recommends to be eliminated from the diet of children. After extensive testing, the National Institutes of Health concluded that color additives do not cause hyperactivity.
Estra-4,9,11-triene-3,17-dione (Trenavar)
Estra-4,9,11-triene-3,17-dione (Trenavar, Trendione) was released in late 2011 by PHF/IBE and is represented as a true prohormone to Trenbolone, differing only by a ketone at the 17 position. Similar to other 17-one prohormones, this ketone is the target of 17b-HSD1, hydrogenating the compound to yield active Trenbolone.
Information cited in the write-up argues that this compound is orally bioavailable. Tren is known to have a high affinity for the androgen receptor and also functions as a glucocorticoid receptor antagonist. This is powerful stuff.
From
HenryV
:
Function:
This is a prohormone to the veterinary drug and black-market bodybuilding steroid trenbolone. Unlike previous "tren" prohormones, this one actually converts in the body to trenbolone. Previous "tren" PHs converted to the structurally similar but markedly weaker steroid dienolone.
Structure:
This prohormone has the same three conjugated double bonds as trenbolone, and differs from it only in that this hormone has a 17-ketone, where trenbolone has a 17b-hydroxy function. In the body this ketone will be readily hydrolysed by 17b-hydroxysteroid dehydrogenase type 5 (17b-HSD5) into the active form, trenbolone.
Effects:
Conversion to trenbolone should be high, so effects should be identical to the injectable form with the exception of the famed "tren cough". Whatever the explanation for "tren cough" (and many have been suggested), since it's a reaction to the sudden parenteral introduction of some compound directly into the body, it's highly unlikely that any orally administered compound will have the same effect.
Trenbolone is one of the strongest injectable steroids on the market, so effects experienced from Trenavar can be expected to be largely the same: huge strength and size increases, accelerated fat loss, and enhanced vascularity.
Side Effects:
Blood pressure is likely to be dose-dependently elevated to a significant degree, cholesterol levels and liver function markers are likely to be adversely affected, though to what extent remains to be seen. Commonly reported trenbolone sides include night-sweats, mood swings, androgenic hair loss and/or growth, temporary loss of libido, as well as the suppression of endogenous testosterone production. It would be sensible to assume that these may also result from use of Trenavar.
Metabolism and Bioavailability:
The anabolic effects of trenbolone are due in part to the enhanced androgen receptor binding that the conjugated double bond system causes [1], and also because trenbolone is an antagonist of the glucocorticoid receptor [2]. The double bonds extending up the backbone of the steroid flattens the steroid considerably, which makes it an excellent fit for the androgen receptor. It also makes the molecule much more flexible, and therefore less receptor-specific [3]. Trenbolone is incapable of being affected by 5a-reductase, 5b-reductase, or aromatase. But will it work orally?
The first place to turn to for information on steroids is the seminal 1969 work Androgens and Anabolic Agents by Julius Vida. Unfortunately this compound isn't among the 666 compounds discussed there, and there's a shortage of information on trenbolone by oral adminstration. I was fortunate enough to find a study which compared the anabolic effects of oral and subcutaneous application of trenbolone in rats [4], and the results were frankly startling. They found that to have a comparable anabolic effect, trenbolone needed to be administered orally at 100 times the dosage as when administered by subcutaneous injection (see graph). Sounds pretty bad for a tren PH then, right? Well, the good news is we're not rats.
Trenbolone is metabolised differently in different species - in rats, around 40% is excreted as a dione form, as well as several metabolites hydroxylated in various<
Gelatin
Gelatin is a tasteless substance created from collagen found in animal skin and bones. It is used to thicken liquid in processed foods as well as having applications in photography, cosmetics, and pharmaceuticals. Gelatin is found in many forms of candy, marshmallows, Jell-O, and some types of yogurt. Gelatin can be bought in many grocery stores for use in home cooking. In the vast majority of cases, gelatin is not harmful to the consumer.
Magnesium Stearate
Magnesium stearate is often used as a diluent in the manufacture of medical tablets, capsules and powders. In this regard, the substance is also useful, because it has lubricating properties, preventing ingredients from sticking to manufacturing equipment during the compression of chemical powders into solid tablets.
Magnesium stearate is the most commonly used lubricant for tablets. Studies have shown that magnesium stearate may affect the release time of the active ingredients in tablets, but not that it reduces the over-all bioavailability of those ingredients.