Erase Information (Post Cycle Support)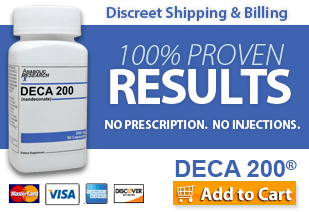 Ratings
Ingredients
Manufactured by:
PES (Physique Enhancing Science)
Serving Size: 1 capsule
Servings per Container: 90
Ingredient(s)
Androst-3,5-dien-7,17-dione - 25mg (Armistane)
Other stuff: Magnesium Stearate, Silicon Dioxide, Titanium Dioxide
Bottle recommended use: Take one (1) capsule, 1-3 times daily. Do not use for longer than 8 weeks, followed by a 4 week break. Don't exceed 4 capsules in any 24 hour period.
Company PR
Erase's ingredient is a DSHEA compliant natural hormone modulator that is NOT a prohormone and NOT suppressive. It will NOT shut you down and does NOT require a Post Cycle Therapy (PCT). In fact many people will use this to recover from suppressive supplements as a PCT.
Androsta-3,5-diene-7,17-dione (also known as 3-deoxy-7-oxo-DHEA) will have users experiencing all of the benefits from an increase in testosterone and reduction of high levels of estrogen and cortisol. It is a natural compound that is a downstream metabolite of DHEA that exists in the body. Erase will elevate the user's natural myotropic state, leading to more muscle mass, better recovery, decreased fat storage, and increased libido.
Erase modulates your body's natural hormone levels to improve your testosterone:estrogen ratio and testosterone:cortisol ratio.
From Examine.com, a third part supplement review site:
It appears the supplement is a DHEA derivative.
DHEA can be metabolized into 7-Keto (interchangeably known as 7-Oxo), which has been known for some time, but that 7-Oxo can be further metabolized into Androsta-3,5-diene-7,17-dione. This latter compound has been isolated in the urine, and thus appears to be naturally occurring in the human body.
No human or animal interventions have been conducted with Androsta-3,5-diene-7,17-dione.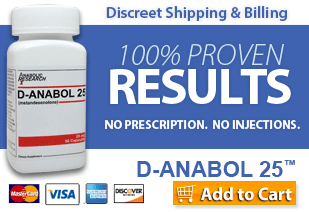 Erase Ingredients
Androsta-3,5-Diene-7,17-Dione (Arimistane)
This is being marketed as an Armoatase Inhibitor (AI) and cortisol inhibitor.
It's a metabolite of 7-Keto DHEA. The usual dosage of 7 Keto is 100-200mg, but this is not 7 Keto, it is 7 Keto DHEA. They're different.
This from Patrick Arnold over at Prohormoe Forum.com:
"The whole family of 7-oxygenated dhea metabolites are fascinating compounds, for many reasons other than aromatase inhibition. The compound under discussion here is not a major metabolite though, and so its very unlikely you could acheive therapeutic drug levels in your body by ingesting any reasonable amount of 7-keto"
From all the research I did, it would appear as though the jury is still out on this as far as to whether or not it actually does what the marketers claim.
There were some in vitro (lab test) that show AI properties, but no studies yet as to whether or not it translates into real life.
Magnesium Stearate
Magnesium stearate is often used as a diluent in the manufacture of medical tablets, capsules and powders. In this regard, the substance is also useful, because it has lubricating properties, preventing ingredients from sticking to manufacturing equipment during the compression of chemical powders into solid tablets.
Magnesium stearate is the most commonly used lubricant for tablets. Studies have shown that magnesium stearate may affect the release time of the active ingredients in tablets, but not that it reduces the over-all bioavailability of those ingredients.
Silicon Dioxide (Silica)
The chemical compound silicon dioxide, also known as silica, is an oxide of silicon. Silica is most commonly found in nature as sand or quartz.
Silica is common additive in the production of foods, where it is used primarily as a flow agent in powdered foods, or to absorb water in hygroscopic applications. It is the primary component of diatomaceous earth which has many uses ranging from filtration to insect control. It is also the primary component of rice husk ash which is used, for example, in filtration and cement manufacturing.
Titanium Dioxide
Titanium dioxide, also known as titanium(IV) oxide or titania, is the naturally occurring oxide of titanium. When used as a pigment, it is called titanium white, Pigment White 6, or CI 77891. It has a wide range of applications, from paint to sunscreen to food colouring. When used as a food colouring, it has E number E171.
Titanium dioxide may be used in food to give opacity. No adverse effects are known, and the compound is chemically inert. Typical products include sweets, pharmaceutical tablets and vitamin supplements, sauces and cheese.