Epibolan Information (Prohormones)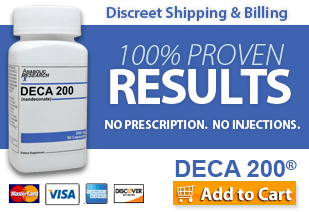 Ratings
Ingredients
Manufactured by:
MyoPharma
Amount per Serving:
2a,3a-epithio-17a-methyl-5a-androstan-17b-ol 15mg (Epistane_
Other Ingredients: Rice Powder, Magnesium Stearate & Silicon Dioxide.
Recommended use: Take 1-2 capsules twice daily. Do not exceed 4 capsules in a 24 hour period.
Nothing fancy here, just a nice, single compound Epistane product.
Most (not all, buit most) users report a good experience with Epistane. Solid, dry gains, minimal sides (back pumps and joint aches being the most common). No gyno. Can affect your hair line too, if you've good the losing-hair genetic thing going.
Good for bulking, good for cutting, depending on how you manage your diet and macros. Yeah, you can stack it, but why? Maybe if you want to cut, you could stack with a Furaza product.
Strong, but not too strong for a beginner. Try 30mg daily if that's the case. More experienced (or larger) users can go 45mg or even 60mg, although I'm not convinced 60mg will do much more than 45. Can run for 5-6 weeks, 5 being probably the most common.
Now with PCT.... some I've read logs where some people recovered fine with an OTC protocol, while others needed stronger. You'll have to see for yourself, but I'd recommend having some Nolva or Chlomid on hand just in case. Personally, I don't mess around and just go straight to the Nolva for 30, 20, 10.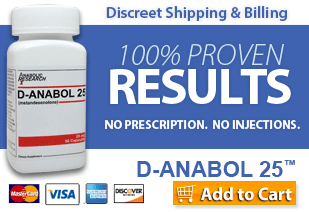 Epibolan Ingredients
2,3a-epithio-17a-methyletioallo cholan-17b-ol (Epistane)
Trade names include Havoc/Epistane
Common Dosages: 30mg to 40mg daily
Common Cycle Length: 4-5 Weeks
Methylated: Yes
Half-Life: Average (6-8 hours)
A designer steroid and legal alternative to anabolic and androgenic steroids.
Epistane is a methylated version of the controlled substance Epitiostanol (2a,3a-Epithio-5a-androstan-17a-ol), created in the 1960's and used as a treatment for breast cancer. Chemists added a methyl group to the compound to create the product known as Epistane. Epistane is a sulfur containing steroid which is known to have strong and long lasting anti-estrogenic activity as well as weak androgenic and mytropic activities.
Since it is anti-estrogenic, you can expect very dry gains from this compound. Epistane has low androgenic to anabolic activity, meaning it is much more anabolic then androgenic. Even though users will see dry gains on Epistane it does not mean that it would be any insufficient for a bulking cycle.
The occurrence rate of side effects while using Epistane/Havoc would be from mild to moderate, however they're user unique. Some users may not experience any side effects, while others will experience a combination of sides. It should be noted that the majority of these side effects are simply of inconvenience more so than a possible health affecting issue and for the most part can be resolved through simple supplementation, take sometime to read our article on combating side effects.
Decreased Libido/Sexual Function

Patterned Acne

Hair Thinning/Shedding (Especially those prone to hair loss)

Increased hair growth

Puffy / Sensitive Nipples

Sore/Aching Joints

Back Pumps (Dull pain in back after/during workouts)

Increased aggression, head aches, lethargy and various other sides can happen aren't common

It should be noted that due to estrogen regulation, sore/aching joints is typically common.

Magnesium Stearate
Magnesium stearate is often used as a diluent in the manufacture of medical tablets, capsules and powders. In this regard, the substance is also useful, because it has lubricating properties, preventing ingredients from sticking to manufacturing equipment during the compression of chemical powders into solid tablets.

Magnesium stearate is the most commonly used lubricant for tablets. Studies have shown that magnesium stearate may affect the release time of the active ingredients in tablets, but not that it reduces the over-all bioavailability of those ingredients.

Rice Powder (Rice Flower)
Rice powder (rice flower) is a form of flour made from finely milled rice. It is distinct from rice starch, which is usually produced by steeping rice in lye.

Rice flour may be made from either white rice or brown rice. Rice flour is a particularly good substitute for wheat flour, which causes irritation in the digestive systems of those who are gluten-intolerant.

Silicon Dioxide (Silica)
The chemical compound silicon dioxide, also known as silica, is an oxide of silicon. Silica is most commonly found in nature as sand or quartz.

Silica is common additive in the production of foods, where it is used primarily as a flow agent in powdered foods, or to absorb water in hygroscopic applications. It is the primary component of diatomaceous earth which has many uses ranging from filtration to insect control. It is also the primary component of rice husk ash which is used, for example, in filtration and cement manufacturing.