EpiFire Information (Prohormones)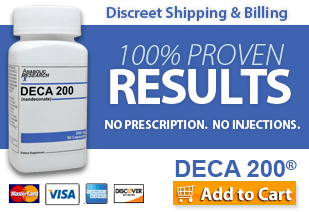 Ratings
Ingredients
Manufactured by:
GE Pharma
Serving Size 2 capsule(s)
Servings Per Container 30
Amount Per Serving
2-cyano-17a-methyl-17b-hydroxy-androst-3-one (Cynostane) 20mg
2a,17a-dimethyl-17B,Hydroxy-5a-androstan-3-one (Superdrol) 10mg
SERM- FIRE Complex:520mg
Sodium Caprylate
Ellagic Acid (Highly Standardized)
Ginger (Highly Standardized)
Quercetin
Luteolin
Chrysin
A new supplement from GE Pharms that doesn't seem to be too widely sold as yet. The few places I've found that sell it don't have much in the way of literature, to include a lack of a recommended dosage. I would be thay would say 1 - 3 pills per day eveny spaced however.
The name pisses me off. The 'Epi' in EpiFire would make one expect to see Epistane, a well-established designer steroid that's been used with predictable and reliable results. But there's no Epistane in EpiFire. Instead you find Cynostance and Superdrol.
Cynostane is a fairly new compound you can read about below, and we've all heard of Superdrol by now.
My research on Cynostane seems to indicate its some sort of derivative of Superdrol, only less effective and less toxic. But the jury is still out on its effectiveness.I did read that's it already been targeted by the FDA for banning, so if you want any, better get it now.
This is the third GE Pharma product I've researched, and I'm puzzled by their apparent insistence to add a bunch of stuff into it. Maybe I'm just a purist. If I want to take a prohormone, I want to buy a prohormone with nothing else in it. If I want all the other crap GE Pharma seems to like sticking into it's stuff, I'll go out and get it. Ditto for stacks. If I want to stack, I'll by two seperate compounds and stack them myself.
Because of the Superdrol, and because it's two compounds combined, I only recommend this for experience lifters and prohormone/AAS users. Liver suppoer and PCT required of course.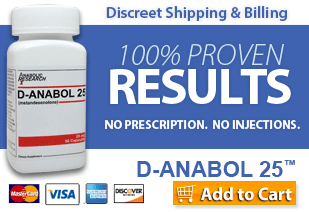 EpiFire Ingredients
2a,17a-dimethyl-17b-Hydroxy-5a-androstan-3-one (Superdrol)
Yet another nomenclature for Superdrol.
2a,17a-dimethyl-17b-hydroxy-5a-androstan-3-one and 2a,17a-di-methyl-etiocholan-3-one,17b-ol are the same exact compounds written differently. They are both methylated at the 2a and 17a positions, both have a hydroxyl (alcohol, -OH) group at the 17b potion, and a ketone at position three. Just one attempts to use the term etiocholan, which isn't used too often.
2a,17a-dimethyl-17b-hydroxy-5a-androstan-3-one is a derivative of Drostanolon (also called Dromostanolone), which is also known as the commercial AAS Masteron. Drostanolon has a chemical structure of 2a-methyl-17b-hydroxy-5a-androstan-3-one. Drostanolon is the 2-methylated form of DHT, so it has typically been used for reducing body-fat and water retention, while increasing muscle hardness and density, as it cannot form estrogen.
2a,17a-dimethyl-17b-hydroxy-5a-androstan-3-one is a derivative of Drostanolon, except it is a di-methyl instead of a methyl. It has one methyl in the 17th position, just like M-1-t and M-Dien, but it also has a 2nd methyl in the 2nd position.
This is how the derivative is different from standard Drostanolon, in that it has another methyl in the 17th position. Standard Drostanolon has one in the 2nd position, and not the 17th like M-1-t.
Also, it is a saturated modified form of anadrol, so you get the best of both worlds without the progesterone, estrogen, bloat, hypertension problems with anadrol.
Zero estrogen conversion, because it's 5-reduced and A-ring alkylated. Also, the parent compound (masteron) is used exclusively as an anti-neoplastic for metastatic breast cancer, so it's a strong anti-estrogen.
The chemical has been named methasteron and the product Supderdrol.
2-cyano-17a-methyl-17b-hydroxy-androst-3-one (Cyanostane)
Also called Cynabol
Cyanostane
is a new prohormone which features an alteration of the superdrol compound, with a cyano bond instead of the 2a methyl superdrol bond. It's relatively new with few reviews.
The chemical structure is the same as methyldrostanolone (Superdrol), except it has a cyano group on the 2 position instead of a methyl group. It is a C-17aa steroid and it will be liver toxic, although, due to the lack of the 4-ene on ring A and lack of 2-methylation, liver toxicity may be reduced relative to a di-methylated steroid such as Superdrol.
Expected results would be lean gain as this compound cannot convert to estrogen. Based on the chemical structure the
anabolic potency
would appear to be fairly potent with moderate androgenic potency.
There seems to be a nomenclature mistake on the labeling for this steroid. The chemical name contains the term "androst", assuming that there is some sort of ene group on ring A. But there does not seem to be such mention of an ene group on ring A. Therefore, the term androst should be androstan. But if this is the case, the 2-cyano group needs to be stated as alpha or beta. This makes a big difference, since usually C2-alpha groups are significantly more effective than beta.
There are studies about other 2-cyano steroids such as 2-cyano-DHT and 2-cyano-progesterone. In separate studies, one done on dogs, it was seen that both of these 2-cyano steroids caused inhibition of 3b-HSD enzyme. This inhibition would cause severe adrenal suppression. This is a very unsafe inhibition. Whether it occurs in this cyano steroid is unknown, but users need to be aware of this possibility.
Chrysin
Chrysin (5,7-Dihydroxyflavone) is a flavonoid extracted from the plant Passiflora coerulea, a member of the passion flower family. It is promoted in bodybuilding to be an effective aromatase inhibitor. Aromatase causes the conversion of testosterone into estradiol and androstenedione into estrone.
Chrysin is widely sold in the supplement industry despite the fact that no real-life studies have been able to substantially prove its effectiveness in humans. Studies done in-vivo show that orally administered chrysin does not have clinical aromatase inhibitor activity.
Studies observed chrysin has no effect on estrogen levels, but may have other detrimental effects to the body, particularly to thyroid function. A 30 day study administered chrysin to four groups of mice both orally and via injection to examine chrysin's effect on serum estrogen levels. The results showed chrysin had no effect on estrogen levels. Further, the mice treated with chrysin became considerably fatter, possibly due to chrysin's ability to disrupt thyroid function.
Another study on rats administered 50 mg of chrysin per kg body weight, considerably more than found in dietary supplements. Chrysin was found to have no ability to inhibit aromatase, possibly due to poor absorption or bioavailability.
Ellagic acid
Ellagic acid is a polyphenol antioxidant found in numerous fruits and vegetables including blackberries, raspberries, strawberries, cranberries, walnuts, pecans, pomegranates, wolfberry and other plant foods. The antiproliferative and antioxidant properties of ellagic acid have spurred preliminary research into the potential health benefits of ellagic acid consumption.
Ellagic acid has antiproliferative and antioxidant properties in a number of in vitro and small-animal models. The antiproliferative properties of ellagic acid are due to its ability to directly inhibit the DNA binding of certain carcinogens, including nitrosamines and polycyclic aromatic hydrocarbons. As with other polyphenol antioxidants, ellagic acid has a chemoprotective effect in cellular models by reducing oxidative stress. Though it is antagonistic with catechins, such as those found in tea.
These properties have generated interest in potential human health benefits from the consumption of ellagic acid. However, very little study of these proposed benefits has been reported as of 2010. A small randomized controlled trial involving 19 patients with carotid artery stenosis found that pomegranate juice, which is high in ellagic acid, appeared to reduce blood pressure and carotid artery wall thickness.
A 2005 controlled study of 48 patients undergoing chemotherapy for prostate cancer found that ellagic acid supplementation reduced the rate of chemotherapy-associated neutropenia. Ellagic acid supplementation did not improve overall or progression-free survival of patients with prostate cancer in this trial.
Despite the very preliminary state of evidence supporting health benefits in humans, ellagic acid has been marketed as a dietary supplement with a range of claimed benefits against cancer, heart disease, and other medical problems. Ellagic acid has been identified by the U.S. Food and Drug Administration as a "Fake Cancer Cure Consumers Should Avoid".
Ginger
Ginger, the underground stem, or rhizome, of the plant Zingiber officinale has been used as a medicine in Asian, Indian, and Arabic herbal traditions since ancient times. Ginger has been used to aid digestion and treat stomach upset, diarrhea, and nausea for more than 2,000 years. Ginger has also been used to help treat arthritis, colic, diarrhea, and heart conditions.
The important active components of the ginger root are thought to be volatile oils and pungent phenol compounds (such as gingerols and shogaols).
Health care professionals commonly recommend Ginger to help prevent or treat nausea and vomiting associated with motion sickness, pregnancy, and cancer chemotherapy. It is also used as a digestive aid for mild stomach upset, as support in inflammatory conditions such as arthritis, and may even be used in heart disease or cancer.
In addition to providing relief from nausea and vomiting, ginger extract has long been used in traditional medical practices to reduce inflammation. In a study of 261 people with osteoarthritis of the knee, those who received a ginger extract twice daily experienced less pain and required fewer pain-killing medications compared to those who received placebo.
Although it is too early to tell if ginger will benefit those with heart disease, preliminary studies suggest ginger may lower cholesterol and help prevent blood clotting. Each of these effects may protect the blood vessels from blockage and the damaging effects of blockage such as atherosclerosis, which can lead to a heart attack or stroke.
In general, ginger intake should not exceed 4 grams daily.
Luteolin
Luteolin is a one of the citrus bioflavonoids and, like most flavonoids, has antioxidant, anti-inflammatory, and anti-tumor properties. Preliminary research has revealed evidence that it acts as an antioxidant, a free radical scavenger, a promoter of carbohydrate metabolism, or an immune system modulator. Basic research results indicate luteolin as an anti-inflammatory agent with other potential effects on septic shock. Luteolin is found in high amounts in parsley, thyme, peppermint, basil herb, celery and artichoke.
Luteolin exerts a variety of pharmacological activities and anti-oxidant properties associated with its capacity to scavenge oxygen and nitrogen species. It also shows potent anti-inflammatory activities by inhibiting nuclear factor kappa B (NFkB) signaling in immune cells.
University of Illinois researchers report lutelin can disrupt a component of the inflammatory response in the brain. Research found that luteolin inhibits a key pathway in the inflammatory response of microglia--brain cells key to the body's immune defense. Microglial cells exposed to luteolin show a significantly diminished inflammatory response. Luteolin reduces production of interleukin-6 in the inflammatory pathway by as much as 90 percent.
Quercetin
Quercetin (a flavonol) is a plant-derived flavonoid found in fruits, vegetables, leaves and grains. It also may be used as an ingredient in supplements, beverages or foods.
Several studies show quercetin may have anti-inflammatory and antioxidant properties, and it is being investigated for a wide range of potential health benefits. Quercetin may have inhibitory properties against cancer, prostatitis, heart disease, cataracts, allergies/inflammations, and respiratory diseases, such as bronchitis and asthma. It has also been claimed that quercetin reduces blood pressure in hypertensive subjects. An in vitro study showed that quercetin and resveratrol combined inhibited production of fat cells.
Despite preliminary indications of possible medicinal effects, quercetin has neither been confirmed as a specific therapeutic for any condition nor has it been approved by any regulatory agency. A bioavailability study done on rats showed that ingested quercetin is extensively metabolized into non-active phenolic acids, with more than 96% of the ingested amount excreted within 72 hours, indicating actual physiological roles, if they exist, involve quercetin in only minute amounts.
Sodium Caprylate
Can't find much on this.... found a definition that is " the sodium salt C8H15O2Na of caprylic acid used especially in the topical treatment of fungal infections".
Caprylic acid is the common name for the eight-carbon saturated fatty acid known by the systematic name octanoic acid found naturally in the milk of various mammals, and as a minor constituent of coconut oil and palm kernel oil.
Caprylic acid is used in the treatment of some bacterial infections. Due to its relatively short chain length it has no difficulty in penetrating fatty cell wall membranes, hence its effectiveness in combating certain lipid-coated bacteria, such as Staphylococcus aureus and various species of Streptococcus.