Epi Maxx Information (Prohormones)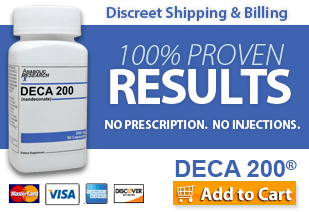 Ratings
Ingredients
Manufactured by:
PowerLab Nutrition
Serving Size: 1 capsule
Servings per container: 90
Active Ingredient
2a,3a-epithio-17a-Methyl-5a-Androstan-17b-ol (Epistane) - 18mg
Other Stuff:
Bioperine
Vanadyl Sulfate
Suggested Use: One capsule 3 times daily with water. Do not exceed 3 capsules in a 24 hour period. Do not take EPI MAXX for more than 8 consecutive weeks and then discontinue use for an equal amount of time.
Here's a nice single-compound prohormone for you. Actually, Epistane is a real steroid, just not controlled (yet) in the US.
Users report good gains in both strength and size, with dry muscle gains and limited side effects. No risk of gynecomastia, Epistane is sometimes stacked with wetter compounds to specifically prevent this side effect. The main complaint I've seen is hair thinning and hair loss, so if you're already headed in that direction, Epistane can hasten your journey.
My quibble here is the dosage and cycle length recommendations. Most users see very good results from 30mg a day. There are even those who have made great gains at 20mg a day. Two caps here would give you 36mg, not too far off the 30, but still; 18mg is an odd dosage.
Some experienced users go up to 40mg a day, but more than that is rare. Three caps here and you're at 54mg. Pretty high for the vast majority of users IMO.
And 8 weeks is pretty long to run anything oral. Because of milder sides, it's not uncommon to see 5 week Epistane runs, or even 6 weeks, but I think 8 is excessive. And my recommendation is to take twice as long off as one, not to simply match it.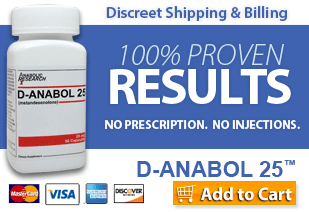 Epi Maxx Ingredients
2,3a-epithio-17a-methyletioallo cholan-17b-ol (Epistane)
Trade names include Havoc/Epistane
Common Dosages: 30mg to 40mg daily
Common Cycle Length: 4-5 Weeks
Methylated: Yes
Half-Life: Average (6-8 hours)
A designer steroid and legal alternative to anabolic and androgenic steroids.
Epistane is a methylated version of the controlled substance Epitiostanol (2a,3a-Epithio-5a-androstan-17a-ol), created in the 1960's and used as a treatment for breast cancer. Chemists added a methyl group to the compound to create the product known as Epistane. Epistane is a sulfur containing steroid which is known to have strong and long lasting anti-estrogenic activity as well as weak androgenic and mytropic activities.
Since it is anti-estrogenic, you can expect very dry gains from this compound. Epistane has low androgenic to anabolic activity, meaning it is much more anabolic then androgenic. Even though users will see dry gains on Epistane it does not mean that it would be any insufficient for a bulking cycle.
The occurrence rate of side effects while using Epistane/Havoc would be from mild to moderate, however they're user unique. Some users may not experience any side effects, while others will experience a combination of sides. It should be noted that the majority of these side effects are simply of inconvenience more so than a possible health affecting issue and for the most part can be resolved through simple supplementation, take sometime to read our article on combating side effects.
Decreased Libido/Sexual Function

Patterned Acne

Hair Thinning/Shedding (Especially those prone to hair loss)

Increased hair growth

Puffy / Sensitive Nipples

Sore/Aching Joints

Back Pumps (Dull pain in back after/during workouts)

Increased aggression, head aches, lethargy and various other sides can happen aren't common

It should be noted that due to estrogen regulation, sore/aching joints is typically common.

Bioprene
Bioperine is a standardized extract from the fruits of Piper nigrum L (black pepper) or Piper longum L (long pepper). It contains a minimum piperine content of 95% compared to the 3-9% and 3-5% found in raw forms of Piper nigrumand and Piper longum respectively. Bioperine may be administered with various nutrients to assist in the uptake and utilization of those nutrients.

Bioperine is the only source of piperine to obtain patented status for its ability to increase the bioavailability of nutritional compounds. Bioperine is also the only source of piperine to undergo clinical studies in the U.S. to substantiate its safety and efficacy for nutritional use. When Bioperine was administered orally to healthy humans in a dose of 5 mg per person per day, the serum levels of different tested nutrients significantly increased by up to 60%.

Vanadyl Sulfate
Vanadyl Sulfate is the most popular and common form of vanadium, an element in the body that is found in foods such as pepper, dill, radishes, eggs, vegetable oils, buckwheat, and oats.

The physiological role of vanadium in humans is unknown, but it seems that the substance is needed for normal growth and development. Recently, a great deal of attention has been paid to vanadium because of its supposed insulin-mimicking activities. The precise mechanism by which vanadium mimics the effects of insulin is uncertain. The most popular view has been that vanadium works as a cofactor that alters the concentration and effectiveness of several enzymes that are involved in the breakdown and distribution of glucose molecules and amino acids.

The lack of research into the specific methodology and structure of vanadium has left much up to speculation. Workout supplement suppliers have taken advantage of this condition by making bold claims.

Unfortunately, vanadyl sulfate doesn't live up to its claims. The theoretical benefits of increased amounts of insulin were extrapolated from the role of insulin after a large meal. During exercise, the role of insulin in the body is diminished. Insulin is no longer the primary regulator of glucose uptake. During exercise, more glucose is made available to the muscle cell due to an increased blood flow. The rapidly moving blood transports the glucose molecules and enables the rapidly consumed supply to be replenished as needed. An increase in insulin is simply not necessary.

In addition to overestimating the potential benefits of increased insulin like activity through vanadyl sulfate, it also appears that proponents of the supplement also overlooked some of the potential dangers. Insulin does much more than enable glucose and amino acid uptake in muscle cells; it is one of the body's primary regulatory hormones. In addition, insulin also helps to synthesize both protein and fat molecules.

In December of 1996, a research team at the School of Pharmacy at the University of Otago in New Zealand performed a study on the effects of oral vanadyl sulfate on body composition and athletic performance. In the twelve week, double-blind placebo controlled test, the results were astounding. To test the strength gains of the subjects, a strength baseline was established at the beginning of the study. In addition, subjects were measured for body fat percentage and overall lean body mass. At the beginning of the study, the strength of all participants was assessed using the 1 and 10 repetition maximum for bench press and leg press. Throughout the twelve week period, subjects worked out with a partner. One subject took vanadyl sulfate (.5mg/day) and the other took a placebo. At the end of the double-blind study, the researchers concluded that with regard to side effects, oral vanadyl sulfate appeared to be well tolerated, however, they also concluded that "oral vanadyl sulfate was ineffective in changing body composition in weight -training athletes".

Specifically, both groups gained (.07%) body fat and had almost identical strength gains.