EP Stane Information (Prohormones)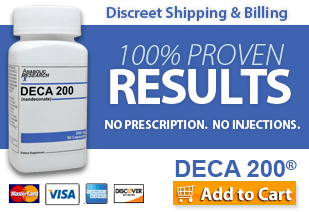 Ratings
Ingredients
Manufactured by:
Dynamic Formulas
Serving Size: 1 Capsule
Servings Per Container: 90
Active Ingredient:
2a,3a-epithio-17a-methyl-5a-androstan-17b-ol: 15mg
Other stuff:
Vanady Sulfate: 3mg
Rice Powder, Magnesium Stearate, Silicon Dioxide
Recommended use: 1-2 capsules twice daily. Do not exceed 4 capsules in a 24 hour period. For best results, cycle "on" this product for 6-8 weeks. Do not exceed 8 weeks of continuous use without at least 4 weeks as an "off" cycle.
The sounds of angels singing in praise of this single compound Epistane product. For most users, Epistane is fairly mild when it comes to sides, but typically shows good results. On a bulking diet with good protein intake, you can see as much as 10-15 pounds of lean gain in a 5 weeks cycle.
A 6 week run would be my recommendation for use. IMO, 8 is too long. Despite it's usually mild sides, Epistane is a pretty strong oral steroid.
Dosage-wise, 15mg a pill is pretty good. A typical cycle might be 15mg a day for the first week, then 30mg a day for weeks 2-4, and finishing with 45mg a day for week 5. There might be some beasts who need to go to 60mg, but 60mg sounds like a lot to me.
I disagree with the 4 weeks off too. My rule is 2x as long off as on, so if you run anything for 5 weeks, take 10 off.
Although some users might be able to get away with an over-the-counter post cycle therapy, it's not recommended. Get some Nolvadex or Clomid to be sure.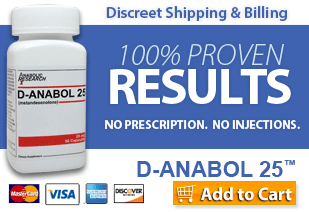 EP Stane Ingredients
2a,3a-epithio-17a-methyl-5a-androstan-17b-ol (Havoc/Epistane)
Also written as: 2a,3a-epithio-17a-methyl-17b-hydroxy-5a-adrostan
Trade names include Havoc/Epistane
Common Dosages: 30mg to 40mg daily
Common Cycle Length: 4-5 Weeks
Methylated: Yes
Half-Life: Average (6-8 hours)
A designer steroid and legal alternative to anabolic and androgenic steroids.
Epistane
is a methylated version of the controlled substance Epitiostanol (2±,3±-Epithio-5±-androstan-17²-ol), created in the 1960's and used as a treatment for breast cancer. Chemists added a methyl group to the compound to create the product known as Epistane. Epistane is a sulfur containing steroid which is known to have strong and long lasting anti-estrogenic activity as well as weak androgenic and mytropic activities.
Since it is anti-estrogenic, you can expect very dry gains from this compound. Epistane has low androgenic to anabolic activity, meaning it is much more anabolic then androgenic. Even though users will see dry gains on Epistane it does not mean that it would be any insufficient for a bulking cycle.
Side effects are typically minimal to non existent.
Magnesium Stearate
Magnesium stearate is often used as a diluent in the manufacture of medical tablets, capsules and powders. In this regard, the substance is also useful, because it has lubricating properties, preventing ingredients from sticking to manufacturing equipment during the compression of chemical powders into solid tablets.
Magnesium stearate is the most commonly used lubricant for tablets. Studies have shown that magnesium stearate may affect the release time of the active ingredients in tablets, but not that it reduces the over-all bioavailability of those ingredients.
Rice Powder (Rice Flower)
Rice powder (rice flower) is a form of flour made from finely milled rice. It is distinct from rice starch, which is usually produced by steeping rice in lye.
Rice flour may be made from either white rice or brown rice. Rice flour is a particularly good substitute for wheat flour, which causes irritation in the digestive systems of those who are gluten-intolerant.
Silicon Dioxide (Silica)
The chemical compound silicon dioxide, also known as silica, is an oxide of silicon. Silica is most commonly found in nature as sand or quartz.
Silica is common additive in the production of foods, where it is used primarily as a flow agent in powdered foods, or to absorb water in hygroscopic applications. It is the primary component of diatomaceous earth which has many uses ranging from filtration to insect control. It is also the primary component of rice husk ash which is used, for example, in filtration and cement manufacturing.
Vanadyl Sulfate
Vanadyl Sulfate is the most popular and common form of vanadium, an element in the body that is found in foods such as pepper, dill, radishes, eggs, vegetable oils, buckwheat, and oats.
The physiological role of vanadium in humans is unknown, but it seems that the substance is needed for normal growth and development. Recently, a great deal of attention has been paid to vanadium because of its supposed insulin-mimicking activities. The precise mechanism by which vanadium mimics the effects of insulin is uncertain. The most popular view has been that vanadium works as a cofactor that alters the concentration and effectiveness of several enzymes that are involved in the breakdown and distribution of glucose molecules and amino acids.
The lack of research into the specific methodology and structure of vanadium has left much up to speculation. Workout supplement suppliers have taken advantage of this condition by making bold claims.
Unfortunately, vanadyl sulfate doesn't live up to its claims. The theoretical benefits of increased amounts of insulin were extrapolated from the role of insulin after a large meal. During exercise, the role of insulin in the body is diminished. Insulin is no longer the primary regulator of glucose uptake. During exercise, more glucose is made available to the muscle cell due to an increased blood flow. The rapidly moving blood transports the glucose molecules and enables the rapidly consumed supply to be replenished as needed. An increase in insulin is simply not necessary.
In addition to overestimating the potential benefits of increased insulin like activity through vanadyl sulfate, it also appears that proponents of the supplement also overlooked some of the potential dangers. Insulin does much more than enable glucose and amino acid uptake in muscle cells; it is one of the body's primary regulatory hormones. In addition, insulin also helps to synthesize both protein and fat molecules.
In December of 1996, a research team at the School of Pharmacy at the University of Otago in New Zealand performed a study on the effects of oral vanadyl sulfate on body composition and athletic performance. In the twelve week, double-blind placebo controlled test, the results were astounding. To test the strength gains of the subjects, a strength baseline was established at the beginning of the study. In addition, subjects were measured for body fat percentage and overall lean body mass. At the beginning of the study, the strength of all participants was assessed using the 1 and 10 repetition maximum for bench press and leg press. Throughout the twelve week period, subjects worked out with a partner. One subject took vanadyl sulfate (.5mg/day) and the other took a placebo. At the end of the double-blind study, the researchers concluded that with regard to side effects, oral vanadyl sulfate appeared to be well tolerated, however, they also concluded that "oral vanadyl sulfate was ineffective in changing body composition in weight -training athletes".
Specifically, both groups gained (.07%) body fat and had almost identical strength gains.