Dimethadrol Information (Prohormones)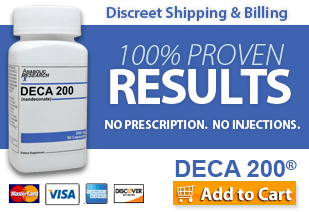 Ratings
Ingredients
Manufactured by:
Innovative Laboratories
Servings: 60
Serving Size: 1 Capsule
Ingredients:
17b-hydroxy-2a,17b-dimethyl-5a-androstan-3-one-azine 15mg
4-chlor-17a-methyl-androst-1,4-diene-3-17b-doil 25mg
Dimethadrol is a safer choice than old prohormones that are no longer available. Side effects are a lot less severe because of the cleaner burn rate inside the body.
With a combination of Dimethazine and Halo, Dimethadrol gives you ultra-clean, solid, gains.
Lean and Dry cycle Gains
Dramatic gains in Size & Strength
Zero Estrogen
For all you "Tren" Freaks out there...Dimethadrol is dream come true. You get all the good Tren results without the nasty side effects. Dimethadrol is ideal for a hardening cycle with excellent mass gains, while staying as lean as possible.
Although less suppressive than many extreme formulas, you will still require a PCT protocol to ensure proper HPTA balance and best retention of gains.
Dimethadrol is quite similar to 13-DMZ but would be considered the drier, more fat loss/hardening version. It's an excellent multi-compound and has excellent feedback. I wouldn't expect the same absolute muscle gains as with the 13-DMZ but if you would like some clean, lean gains and some concurrent fat reduction, this is an excellent, athletic and drier choice.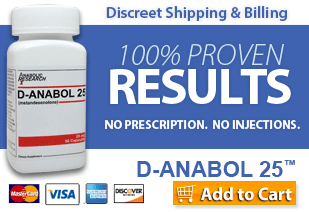 Dimethadrol Ingredients
17b-hydroxy-2a,17b-dimethyl-5a-androstan-3-one-azine (Dymethazine)
Trade Name: Dymethazine
Dymethazine (aka mebolazine) was brought to market by iForce Nutrition in 2009, however, despite Dymethazine being 'legal' it was largely taken off the market due to recent FDA activities. Despite this, clones of the original Dymethazine have already been brought to the market. Dymethazine and DZine are interchangeable featuring the same compound (2,17-dimethyl-5-androstan-17-ol-3,3-one-azine)
Dymethazine is an azine, two superdrol molecules attached to each other by a nitrogen atom. Stomach acid separates the two superdrol molecules from each other, after which they make their way to the androgen receptors. Dymethazine is also known as mebalozine.
Dymethazine is nearly identical to Superdrol, except it's two (as opposed to one) superdrol molecules attached to each other. Your body's stomach acid separates these two molecules prior to absorption, so it becomes a single molecule with two potential pathways. Despite this difference, Superdrol remains the more powerful compound.
The one advantage Dymethazine has over Superdrol is the lower likelihood/greater managability of side effects. Dymethazine is an incredibly potent compound and carries the same risks as any other powerful anabolic steroid or pro-hormone.
In a study, patients were administered Dymethazine for 45+ days. Liver values did not change for 50% of patients, while the other 50% noticed only modest to moderate increases in liver values. So, while Dymethazine can increase liver values, it is not as harsh as the current strong methyls currently available.
Dymethazine features 0% ability to aromatize and expresses an extremely weak androgenic activity. This means Dymethazine will produce gain with little to no liver impact and will cause no estrogen related side effects.
4-chloro-17a-methyl-androst-1,4-diene-3b,17b-diol (Halodrol)
Trade name: Halodrol, also known as H-Drol
Halodrol is a 17aa steroid that converts to the steroid oral Turinabol after interaction with 3b-HSD at an estimated rate of about 5%. Because of this low conversion, doses must be higher than other 17aa pro-steroids. However, it is suspected that Halodrol has decent potency without conversion as good results are seen despite the relatively low conversion to Turinabol. Halodrol appears to be about as potent as testosterone, and significantly less androgenic.
Because of the 4-chloro group, halodrol has no progestational effects, it cannot interact with the aromatase enzyme, and it produces inactive 4-chloro-DHT metabolites. This makes androgenic side-effects such as hair loss, high blood pressure, acne and prostate enlargement less likely.
The lack of androgenic potency might be expected to create problems with gyno, however the low SHBG binding affinity has minimal interference with SHBG levels and/or freely circuiting estrogen and testosterone. It does not appear that halodrol has a significant gyno risk.
Because halodrol must be used at such a high dose to see noticeable effects, liver toxicity may become an issue. Therefore it is recommended to use a liver protecting supplement before and during halodrol cycles.
Gains from Halodrol generally take a few weeks to notice, but users can expect solid increases in strength, lean muscle mass, improved vascularity and minimal water retention. This allows some of the gains to be kept after the cycle if good diet and training are continued. Quick dramatic gains in size and strength are not generally noticed with Halodrol.
H-Drol is one of the most popular and proven compounds on the market and is considered good for beginners due to it's reputation for minimal side effects and dry gains that are relatively easy to maintain after the cycle is complete.