Deca-Drol Max Information (Prohormones)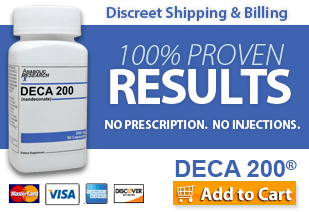 Ratings
Ingredients
Manufactured by:
IronMag Labs
Serving Size: 1 capsule
Servings per Bottle: 90
Active Ingredients:
13-ethyle-3-methoxy-gona-2,5,(10)-dien-17-one - 25mg
5a-Hydroxy Laxogenin - 5mg
Bottle recommended dosage: As a dietary supplement, take one (1) capsule three (3) times daily in divided doses. Use in cycles of 4-6 weeks only and take at least 6-8 weeks off in between cycles.
Deca-Drol Max is a non-methylated pro-anabolic that is designed for those looking for improved strength and lean muscle gains, along with improved hardness and pumps, with little fluid retention.
The recommended dosage for Max LMG ranges from 60 - 120mg a day, so three caps here puts you at 75mg, probably a pretty good level for novice to intermediate prohormone users.
AI can't realy speak to the Laxogen. I spent a good amount of time researching and aggregated what I discovered below under the supplement information. I saw everything from people claiming it was great to it was bunk, so who knows?
Max LMG has shown proven results though. However, with the unknowns about the Laxogenin, I'd probably just go for a standalone Max LMG run until there's more results for the Laxogenin.
Max LMG's a non-methyl with a lower incidence of heptoxicity, but you still want to run your support supplements here.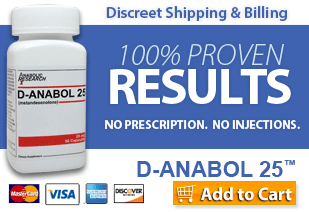 Deca-Drol Max Ingredients
13-ethyl-3-methoxy-gona-2,5(10)diene-17-one (Max LMG)
Trade names include Max LMG, Tren, Trena, AKA Methoxygonadiene
Common dosage: 60-120mg daily
Common cycle length: 4-6 weeks
Methylated: No
Half-Life:Long (48-72 hours)
Not a 17aa steroid so liver toxicity is not as harsh as with 17aa steorids, however the ethyl group on C-18 may make it slightly more toxic than a non-ethylated steroid (while increasing its oral bio-availability). Max LMG is progestin designed to give solid gains in muscle mass with low water retention. The progestational activity of methoxygonadiene (once it is converted to its active metabolites) is considered to be slightly stronger than nandrolone. This means muscle building with Max LMG in your cycle gives you higher quality hardening effects. Since it acts as anti-progesterone, there are decreased negative effects of extra estrogen and increased libido.
It is legal because it is a progestin, like trenbolone, nandrolone, methyltrienolone and Methyl-Dien. As a progestin, Max LMG is structurally related to the pill RU-486 and as such acts as an "anti-progesterone". This results in decreased estrogen-like effects and an increase in libido.
Research suggests that Max LMG has a half-life of about 6 hours, though it appears that it is closer to 10 hours based upon plasma levels maintained in test subjects. It is not a 17-alkylated analog and has a low potential for liver toxicity.
Most users report good results at a dosage of 75mg a day.
Some comments from users:
"As stated, appears to be an all out bulker. Great for size and strength, but notorious for bloat and the potential for gyno. I've also read that it kills libido pretty quickly. Some of the makers claimed that the libido would remain fine if one didn't use too large of daily doses though. I remember seeing people getting decent gains from 40mg - 50mg (depending on the product). It looks like most guys go up to 75mg though."
"Would be my favorite if it didn't make my nips start burning by the end of week two. Rapid weight gain on it plus the fact its not methyl are pluses. Just keep in mind i've seen many complain about it easily aggrevating gyno."
In the stomach acid, the C-3 methoxy group is rapidly cleaved off and the double bond on the A ring at C-2 is lost. At this point, a 3-oxo is formed and a metabolite known as 13b-ethyl-nor-androstenedione is created, which is chemically similar to norbolethone, and probably where this compound gets most of its effects.
13b-ethyl-nor-androstenedione is about equal to testosterone in anabolic potency, yet less androgenic. This would make this compound fairly light on the hairline with minimal chance of acne or other androgenic side-effects.
With low androgenic activity, this compound may negatively affect the libido and erectile function. The lack of androgenic potency and progestational effects make this compound likely to cause gyno symptoms. Users could stack this compound with testosterone or one of its non-aromatizing metabolites to preserve DHT levels and possibly prevent these side-effects.
Users experience rapid weight gain from this compound partly due to subcutaneous water retention from the progestational activity. Therefore the overall gains from this compound may lead to a bloated appearance. Because of the progestational effects, users should avoid stacking this compound with other gyno aggravating compounds. Max LMG can aromatize to estrogen in small amounts, however not to any significant degree, therefore an aromatase inhibitor would provide little protection against this compound's side-effects.
Max LMG immediately converts in the stomach into a 13b alkylated compound (13b ethyl nor androstenedione) and then makes it all the way to the liver because it is ethylated to survive first pass, and is converted into 13b ethyl nor testosterone, a steroid similar to norbolethone aka the clear.
5a-Hydroxy Laxogenin
5a-Hydroxy Laxogenin was discovered in 1996 and shown to have an anabolic/androgenic ratio similar Anavar, but without the side effects of liver toxicity or testing positive for steroidal therapy. Athletes claim to have seen strength increases in 3-5 days, and muscle mass increases in 3-4 weeks.
AKA Laxogenin
This ompound has shown up as a standalone in Anabolica and Zoe's Ecdysterone.
5a-hydroxy-laxogenin is a steroidal sapinogen, although whether or not it is the desired laxinogen is a mystery since no lab standard for it is available, nor was it referenced within the GCMS library.
Marketing claims for this compund say it is the only product ever designed to increase mass and strength without steroidal influence and that it doesn't test positive for steroids.
Tests showed that protein synthesis increased by over 200%, the key to lean muscle growth and accelerated repair. In testing, 5a-Hydroxy Laxogenin has balanced cortisol response, which is the major cornerstone to healthy recovery and reduction of muscle wasting.
It's also been shown to balance cortisol on calorie restricted diets, helps control glucose and increases thyroid function.
Drips and Drabs pulled from the Internets....
"Laxogenin does indeed have some pretty profound anti-inflammatory effects. In addition to being able to be synthesized from Diosgenin, it is a component of smilax sieboldii."
"Laxogenin is a steroidal sapogenin isolated from Smilax sieboldi. As a spirostanic analogue of the brassinosteroid - teasterone, Laxogenin is noted for it's growth promoting activity [in plants]. It has also been demonstrated to aquire [cytotoxic] properties however, to what degree, I am not sure. In contrast, Laxogenin was demonstrated to aquire antitumor-promoting activity in a two-stage lung carcinogenesis experiment."
"The best (published) study can be found in the journal Phytochemistry, 1971, vol. 10, pp 1339-1346. Again in 1989, same journal vol. 28, no. 9 pp 2509-2511 (laxogenin acetate). There is reference going back to 1965 in Chem. Pharm. Bull. 13(5), pp. 545-550 (laxogenin).
It was Syrov's paper of 1976 though, appearing in Farmakol, Toksikol that really sparked my interest. The paper is entitled, "An Experimental Study on the Anabolic Activities of 6-keto Derivatives of some natural sapogenins".
It details the 4 sapogenins (referred to as compounds 1-4 in the Soviet Union) and gives source material, results of the classic steroid model (levator ani studies) and mentions other clues critical to their use. Most of these compounds can be derived from Diosgenin (so can testosterone).
Laxogenin appears closest to Compound 2, the most desirable of these. Thermo includes it as 25R in their formulation and I very much wish it were available as a standalone. I can tell you from experience that when you get the right Laxogenin, it for sure delivers on the recovery, anti-inflammatory etc. side of things and is a superb regenerative agent.
NoHype, I would be most interested in your opinions in the event you do a deeper dive as I believe the compound holds great promise."
Gelatin
Gelatin is a tasteless substance created from collagen found in animal skin and bones. It is used to thicken liquid in processed foods as well as having applications in photography, cosmetics, and pharmaceuticals. Gelatin is found in many forms of candy, marshmallows, Jell-O, and some types of yogurt. Gelatin can be bought in many grocery stores for use in home cooking. In the vast majority of cases, gelatin is not harmful to the consumer.
Magnesium Stearate
Magnesium stearate is often used as a diluent in the manufacture of medical tablets, capsules and powders. In this regard, the substance is also useful, because it has lubricating properties, preventing ingredients from sticking to manufacturing equipment during the compression of chemical powders into solid tablets.
Magnesium stearate is the most commonly used lubricant for tablets. Studies have shown that magnesium stearate may affect the release time of the active ingredients in tablets, but not that it reduces the over-all bioavailability of those ingredients.
Rice Powder (Rice Flower)
Rice powder (rice flower) is a form of flour made from finely milled rice. It is distinct from rice starch, which is usually produced by steeping rice in lye.
Rice flour may be made from either white rice or brown rice. Rice flour is a particularly good substitute for wheat flour, which causes irritation in the digestive systems of those who are gluten-intolerant.
Stearic Acid
Stearic acid is the saturated fatty acid with an 18 carbon chain and has the IUPAC name octadecanoic acid. It is a waxy solid, and the salts and esters of stearic acid are called stearates. It occurs in many animal and vegetable fats and oils, but it is more common in animal fat. The important exceptions are cocoa butter and shea butter, whose fatty acids consist of 28–45% stearic acid.
Stearic acid is used in making candles, plastics, dietary supplements, oil pastels and cosmetics, softening rubber, and hardening soaps. Stearic acid is used in aerosol shaving cream products. It is used along with simple sugar or corn syrup as a hardener in candies and to form margarines, shortenings, spreads, and as a cream base for baked products.
Even though stearic acid is a saturated fat, studies have suggested that it has little effect on blood cholesterol levels, because such a high proportion is converted to oleic acid.