2C-1 Intense Cutting Prohormone Formula Information (Prohormones)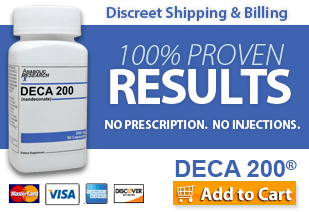 Ratings
Ingredients
Manufactured by:
MadCat Supplements
Serving Size: 1 Capsule
Servings Per Container: 60
Ingredients:
DMZ 30mg
Epistane 30mg
Furazabol (Ostra A) 150mg
5a-Hydroxy 20mg
This stack can be taken as a 4, or 8-week cycle depending on desired results.
This ingredient panel is designed for professional and hardcore athletes, and should always be accompanied by a proper cycle support, and post cycle therapy.
Taken from the MadCat Supplements website:
2C-1 (Intense Cutting Prohormones Formula)
Designed for advanced athletes only, 2C-1 is an intense pro hormone cutting formula that achieves maximum strength, stamina, and vascularity. In addition to the active compounds Dimethazine, Epistane, and Furazabol, we have included the high quality anabolic, 5A-Hydroxy Laxogenin, which has been shown to increase strength nearly 200% in some test subjects.
This formula helps to maintain lean muscle mass, while also helping to burn fat.
The active compounds promote dry gains, lean muscle tissue, and stronger pumps. This product is best taken with cycle support, and promptly followed by a post cycle therapy afterward.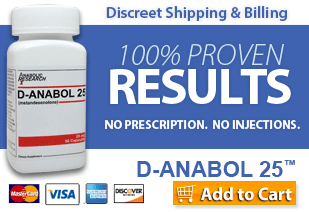 2C-1 Intense Cutting Prohormone Formula Ingredients
17b-hydroxy-2a,17b-dimethyl-5a-androstan-3-one-azine (Dymethazine)
Trade Name: Dymethazine
Dymethazine (aka mebolazine) was brought to market by iForce Nutrition in 2009, however, despite Dymethazine being 'legal' it was largely taken off the market due to recent FDA activities. Despite this, clones of the original Dymethazine have already been brought to the market. Dymethazine and DZine are interchangeable featuring the same compound (2,17-dimethyl-5-androstan-17-ol-3,3-one-azine)
Dymethazine is an azine, two superdrol molecules attached to each other by a nitrogen atom. Stomach acid separates the two superdrol molecules from each other, after which they make their way to the androgen receptors. Dymethazine is also known as mebalozine.
Dymethazine is nearly identical to Superdrol, except it's two (as opposed to one) superdrol molecules attached to each other. Your body's stomach acid separates these two molecules prior to absorption, so it becomes a single molecule with two potential pathways. Despite this difference, Superdrol remains the more powerful compound.
The one advantage Dymethazine has over Superdrol is the lower likelihood/greater managability of side effects. Dymethazine is an incredibly potent compound and carries the same risks as any other powerful anabolic steroid or pro-hormone.
In a study, patients were administered Dymethazine for 45+ days. Liver values did not change for 50% of patients, while the other 50% noticed only modest to moderate increases in liver values. So, while Dymethazine can increase liver values, it is not as harsh as the current strong methyls currently available.
Dymethazine features 0% ability to aromatize and expresses an extremely weak androgenic activity. This means Dymethazine will produce gain with little to no liver impact and will cause no estrogen related side effects.
2,3a-epithio-17a-methyletioallo cholan-17b-ol (Epistane)
Trade names include Havoc/Epistane
Common Dosages: 30mg to 40mg daily
Common Cycle Length: 4-5 Weeks
Methylated: Yes
Half-Life: Average (6-8 hours)
A designer steroid and legal alternative to anabolic and androgenic steroids.
Epistane is a methylated version of the controlled substance Epitiostanol (2a,3a-Epithio-5a-androstan-17a-ol), created in the 1960's and used as a treatment for breast cancer. Chemists added a methyl group to the compound to create the product known as Epistane. Epistane is a sulfur containing steroid which is known to have strong and long lasting anti-estrogenic activity as well as weak androgenic and mytropic activities.
Since it is anti-estrogenic, you can expect very dry gains from this compound. Epistane has low androgenic to anabolic activity, meaning it is much more anabolic then androgenic. Even though users will see dry gains on Epistane it does not mean that it would be any insufficient for a bulking cycle.
The occurrence rate of side effects while using Epistane/Havoc would be from mild to moderate, however they're user unique. Some users may not experience any side effects, while others will experience a combination of sides. It should be noted that the majority of these side effects are simply of inconvenience more so than a possible health affecting issue and for the most part can be resolved through simple supplementation, take sometime to read our article on combating side effects.
Decreased Libido/Sexual Function

Patterned Acne

Hair Thinning/Shedding (Especially those prone to hair loss)

Increased hair growth

Puffy / Sensitive Nipples

Sore/Aching Joints

Back Pumps (Dull pain in back after/during workouts)

Increased aggression, head aches, lethargy and various other sides can happen aren't common

It should be noted that due to estrogen regulation, sore/aching joints is typically common.

5a-androstano[2,3-c]furazan-17b-tetrahydropyranol-ether (Orastan-A)
Orastan-A (aka Furuza-A, Furazadrol, Furaguno) is an legal variation of Furzabol, which is similar to Winstrol. There are/were many clones on teh market:

You will also see the nomenclature 5a-androstanol[2,3]furazan-17b-tetrahydropyranol or 5a-etioallocholan(2,3-)furazan-17b-tetrahydropyranol used. Both of these compounds will produce nearly identical results.

This compound is mild and good for first time users. It's also not methylated, which means no liver stress. Orastan-A is a better cutter than bulker, and is popular to stack with becuase it's no methylated and has a low incident of sides.

Orastan-A shows better benefits at much higher than recommended dosages, but be aware that higher dosages mean more risk of side effects.

Most label dosage recommends 150mg daily, but 250mg seems to be a more common dosage. Some users report great result and few sides using dosages up to 350mg daily. A good protocol woul dbe to start at 200mg and work up to 300mg. If sides remain low, bump to 350mg. Cycles can range from 5 to 9 weeks. Running a very high dosage for a extended cycle isn't recommended.

Dosages should be evenly split during the day.

Orastan-A is mild enough to allow for an over-the-counter PCT, although higher dosages and personal reaction to the compound might mean a pharmaceutical grade PCT is needed.

5a-Hydroxy Laxogenin
5a-Hydroxy Laxogenin was discovered in 1996 and shown to have an anabolic/androgenic ratio similar Anavar, but without the side effects of liver toxicity or testing positive for steroidal therapy. Athletes claim to have seen strength increases in 3-5 days, and muscle mass increases in 3-4 weeks.
AKA Laxogenin

This ompound has shown up as a standalone in Anabolica and Zoe's Ecdysterone.

5a-hydroxy-laxogenin is a steroidal sapinogen, although whether or not it is the desired laxinogen is a mystery since no lab standard for it is available, nor was it referenced within the GCMS library.

Marketing claims for this compund say it is the only product ever designed to increase mass and strength without steroidal influence and that it doesn't test positive for steroids.

Tests showed that protein synthesis increased by over 200%, the key to lean muscle growth and accelerated repair. In testing, 5a-Hydroxy Laxogenin has balanced cortisol response, which is the major cornerstone to healthy recovery and reduction of muscle wasting.

It's also been shown to balance cortisol on calorie restricted diets, helps control glucose and increases thyroid function.

Drips and Drabs pulled from the Internets....

"Laxogenin does indeed have some pretty profound anti-inflammatory effects. In addition to being able to be synthesized from Diosgenin, it is a component of smilax sieboldii."

"Laxogenin is a steroidal sapogenin isolated from Smilax sieboldi. As a spirostanic analogue of the brassinosteroid - teasterone, Laxogenin is noted for it's growth promoting activity [in plants]. It has also been demonstrated to aquire [cytotoxic] properties however, to what degree, I am not sure. In contrast, Laxogenin was demonstrated to aquire antitumor-promoting activity in a two-stage lung carcinogenesis experiment."

"The best (published) study can be found in the journal Phytochemistry, 1971, vol. 10, pp 1339-1346. Again in 1989, same journal vol. 28, no. 9 pp 2509-2511 (laxogenin acetate). There is reference going back to 1965 in Chem. Pharm. Bull. 13(5), pp. 545-550 (laxogenin).

It was Syrov's paper of 1976 though, appearing in Farmakol, Toksikol that really sparked my interest. The paper is entitled, "An Experimental Study on the Anabolic Activities of 6-keto Derivatives of some natural sapogenins".

It details the 4 sapogenins (referred to as compounds 1-4 in the Soviet Union) and gives source material, results of the classic steroid model (levator ani studies) and mentions other clues critical to their use. Most of these compounds can be derived from Diosgenin (so can testosterone).

Laxogenin appears closest to Compound 2, the most desirable of these. Thermo includes it as 25R in their formulation and I very much wish it were available as a standalone. I can tell you from experience that when you get the right Laxogenin, it for sure delivers on the recovery, anti-inflammatory etc. side of things and is a superb regenerative agent.

NoHype, I would be most interested in your opinions in the event you do a deeper dive as I believe the compound holds great promise."